waywardgarage.com
---
My First Time Being Blown!
Wednesday, August 26, 2009
McCulloch Supercharged Chevy 283
This is it! I have been dinkin around with this McCulloch/Paxton junk for years, but tonight I actually made it happen!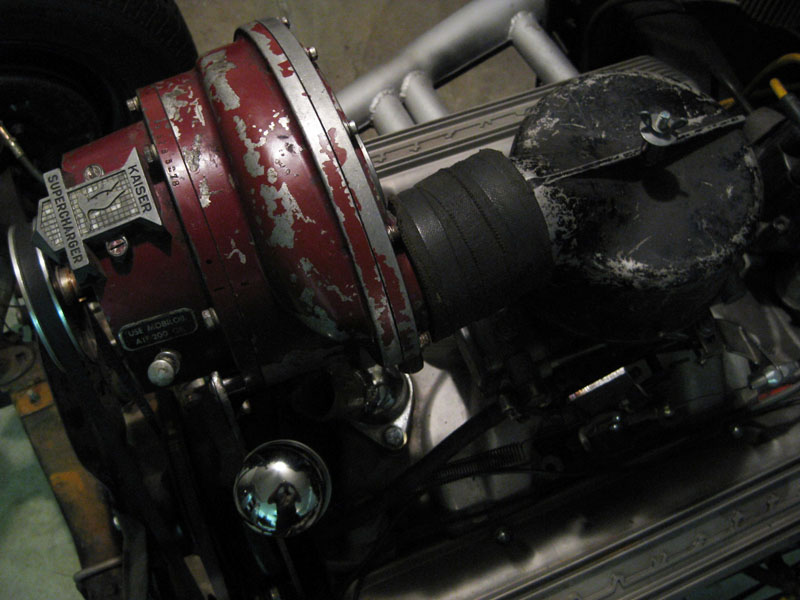 I had been mocking it up, finished up getting the new radiator ready to go on, and I said, Awww.. what the hell!
I was really close, but I would have to fudge a few things temporarily; I loosen an re-clocked the supercharger snout to point directly into the carb hat, and tightened the hell out of the tensioner pulley/bracket dealy-o because I still hadnt made the adjuster yet. No reinforcement for it head unit, either, but thats coming real soon, too!
Heres the videos.
I cant stop giggling like some kind of mad scientist!! I lust to drive it again now!!
Ive been told that blowers fix a world of evils, including big cam issues and other stuff it might be time for a Duntov 30/30 camshaft and maybe some better cylinder heads.after I screw the thing back together so I can drive it, of course!!
More video to come, Im sure!!
---
waywardgarage.com