waywardgarage.com
The End is Near; Finally Finishing up the Roadster Conversion on the Model A
Thursday, December 2, 2010
---
A little more than two years ago I chopped the roof off a decent coupe in the lust of driving a roadster. When I think back about it now I don't think I would have done it, but it has been a learning experience.
I finally located the last pieces to finish up the "Roadsterization" on the Model A and it will be imperceivable that it was once a coupe, unless I told you via my webpage.
I'm pretty jazzed to get this all wrapped up as this will allow me do the bodywork and maybe put a real finish on the car.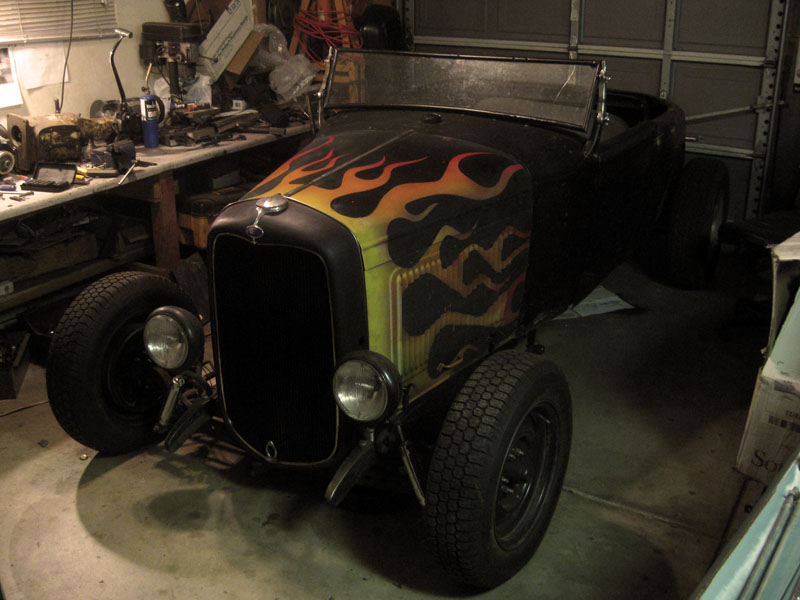 Here we are out in the garage, I've got the full hood back on the car. I'm planning on replacing the lakes style headers with Corvette exhaust manifolds and exhaust under the car.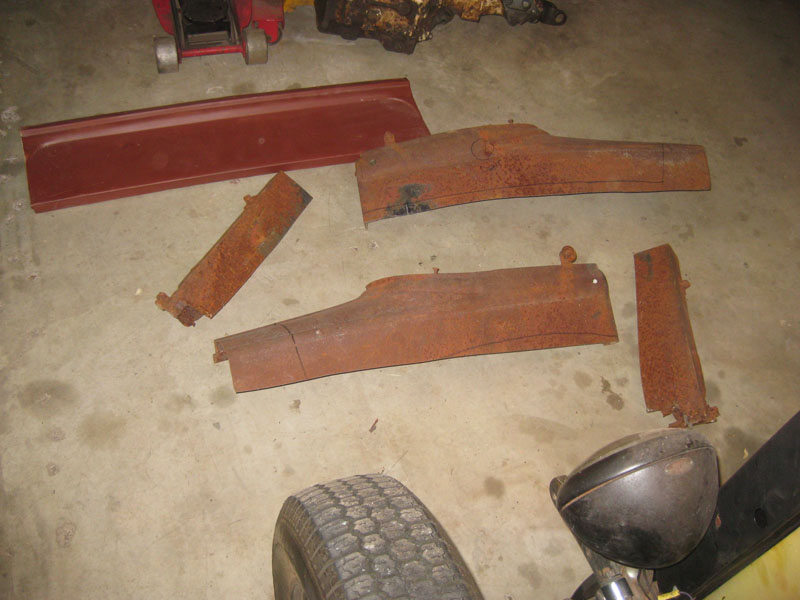 Here are the final Model A roadster bits I needed. The panel above the decklid is a repro piece I scored at a Turlock swap meet, the rest came from a guy who saw my want add on the internet. They are very surface rusty, but the metal I need is still good and they came with the door jamb pieces to help make putting the whole thing together easier.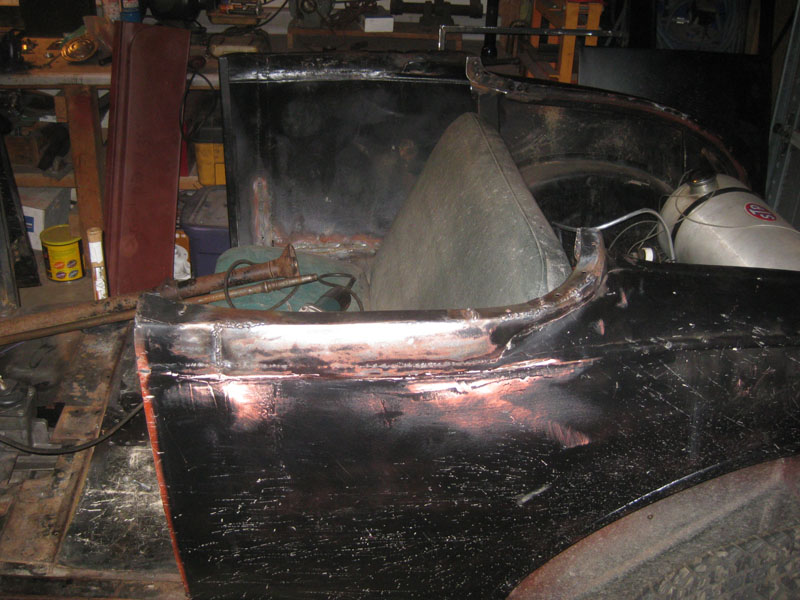 This is a close up of the belt line that was on the car. When I realized the roadsters had a large single body line and the coupes two separate body lines I tried to hammer, dolly, cut, weld, and bondo them. It never really worked or looked decent. The factory roadster pieces will fix this evil!!
The body line on this side isn't as bad as the other side, but it's still not right. You can also see my home made door jambs here out of 3/8 plate. Really stiff, but I never got around to installing latches. I will be remedying that once I got the quarters knocked out.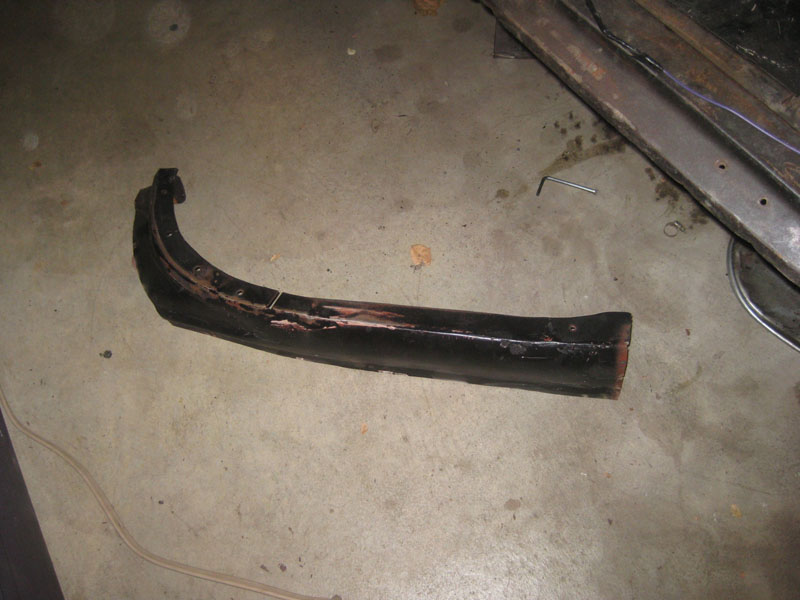 Here is the old quarter top laying on the floor after assaulting it with the cutout wheel!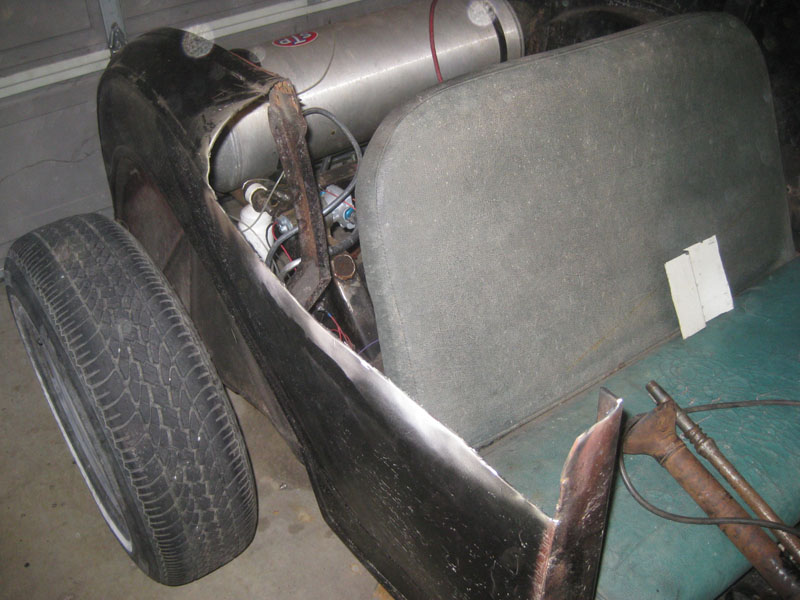 Cut cut cut….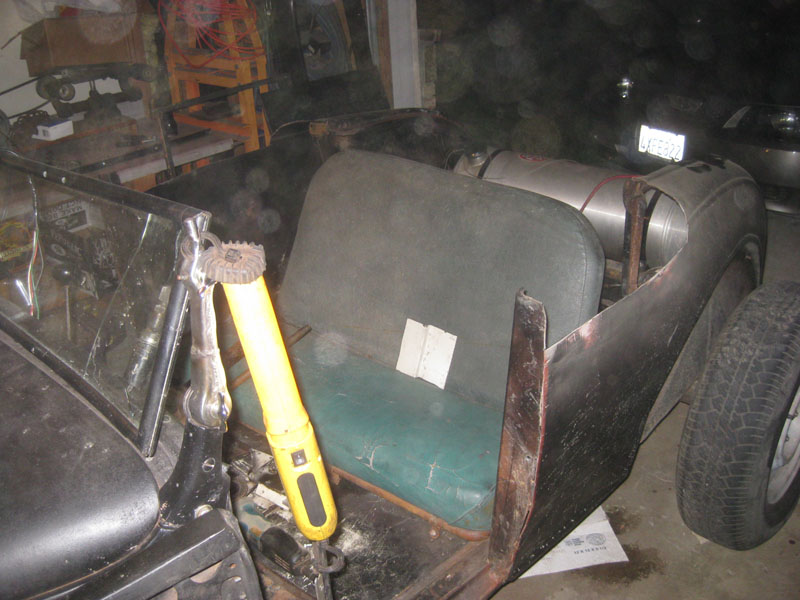 More cut cut cutting…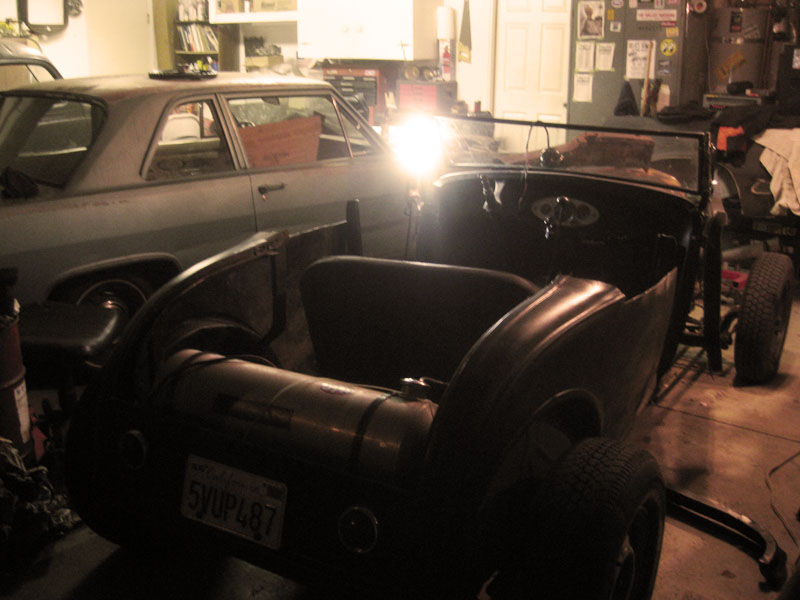 From the back…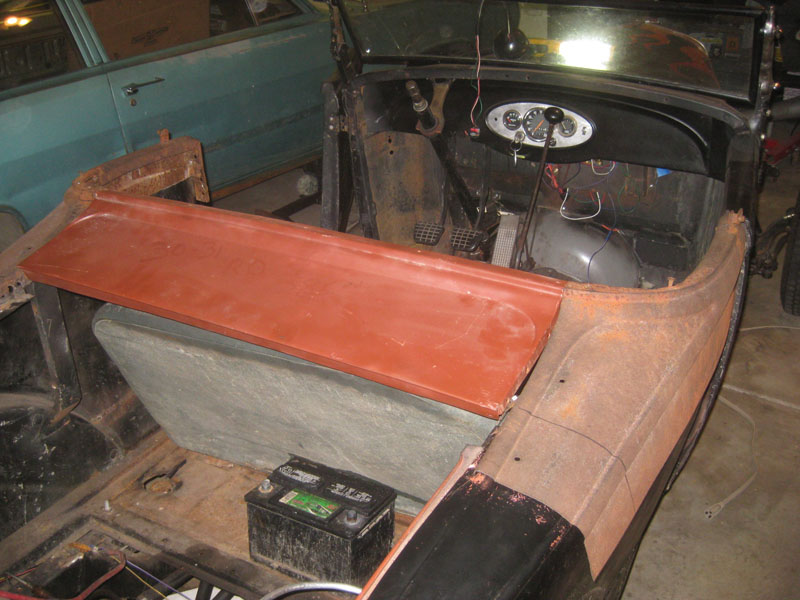 Here are the replacement pieces setting in place. After I get them fitted correctly I'll get them cleaned up and then weld them in. The upper deck panel simply bolts in.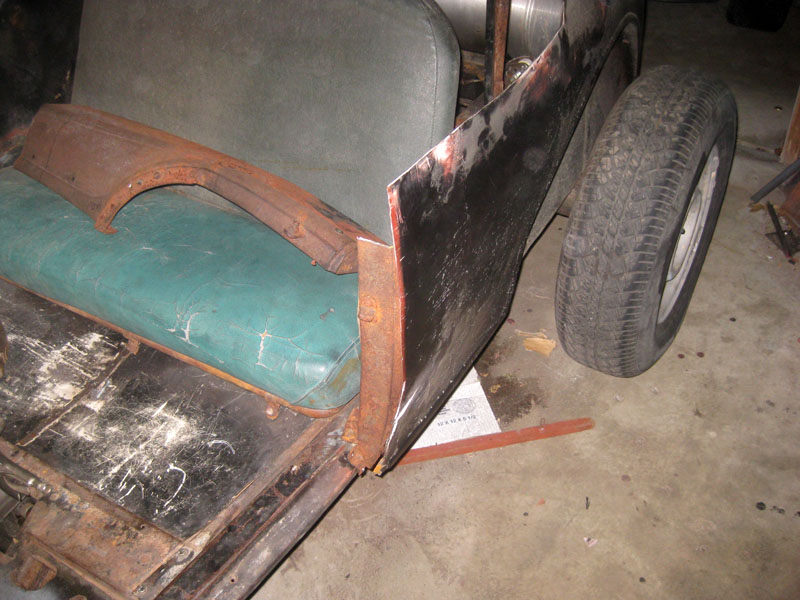 Here is one of the door jam pieces that came with the quarter pieces. I'm going use the original stuff on the outside for that old timey original look and use the plate door jams as a backer for extra rigidity.
That's were I've stopped for now, watch for a continuation and resolution of this project soon!