waywardgarage.com
Wet and Muddy Saturday Drive
Saturday, December 12, 2009
---
It was a rainy Saturday, what better thing to do than take your topless (and windshield-less!!) Hot Rod out for a spin?
I was caught in a downpour once, but I still enjoyed the drive. Other people must have thought I was crazy, though. I wore safety goggles (with yellow tint for that U2/Euro-homo look) which kept the rain out of my eyes but rain drops hitting your face at 50 or 60 mph still stings a little bit.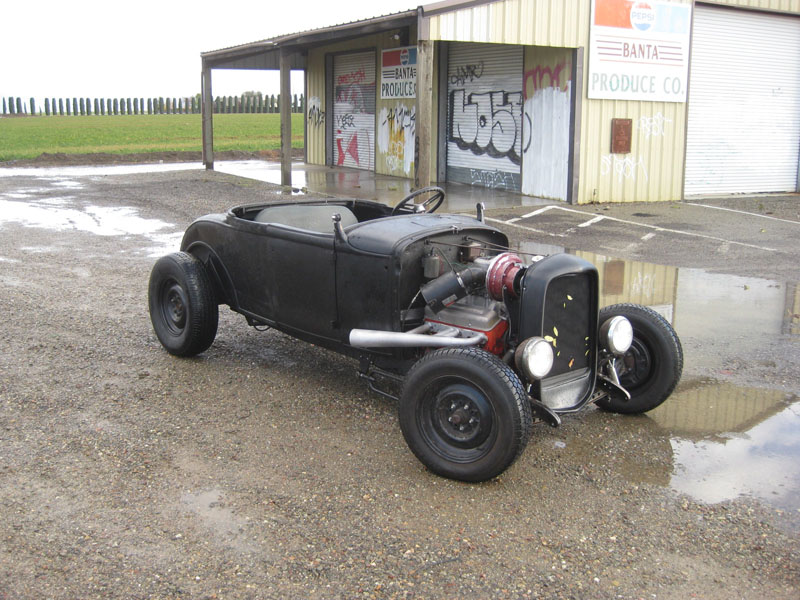 I had to stop here for a photo…. neat building and puddles. The leaves on the radiator are from hitting piles of leaves that people leave in front of their house after raking them up. I shouldn't hit them, but it's fun watching them fly when you hit them at 30 or so…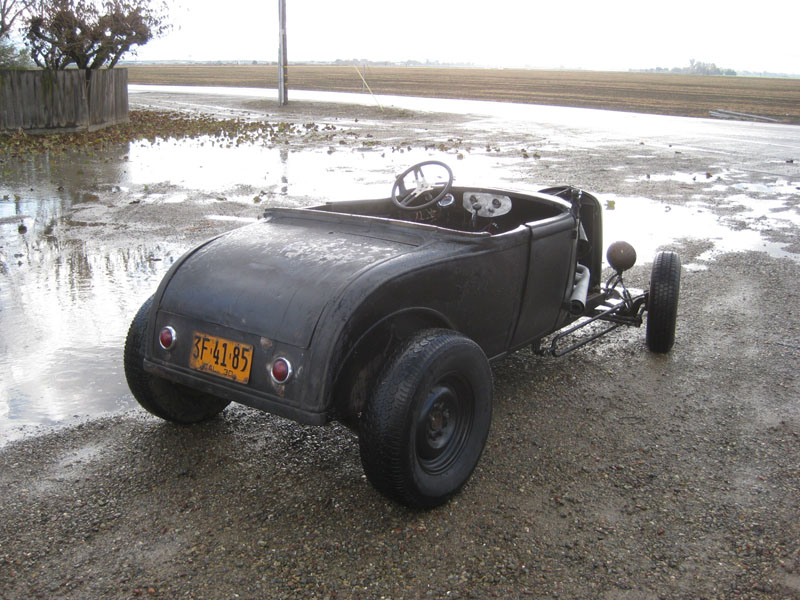 Eventually I'm going to a modified stock Model A gas tank with the gauges mounted into it, and I'm dropping and shortening the steering column. I have a 1940 Ford steering wheel for it, but I'm kinda diggin' the lightweight sprint car wheel I have on it now…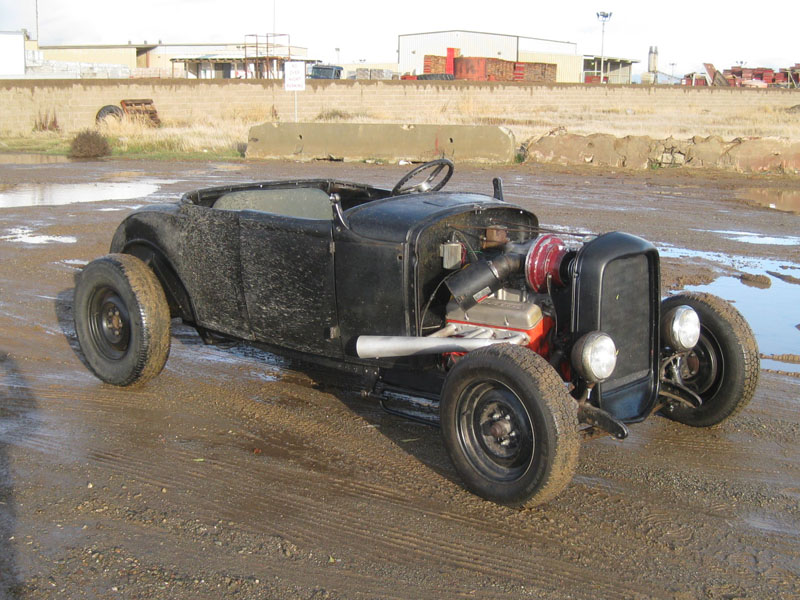 The entire purpose of my jaunt out today really was to hit mud puddles and have a little fun driving this thing. Mission accomplished! I got a ton of smiles and received a dozen thumbs up from random people.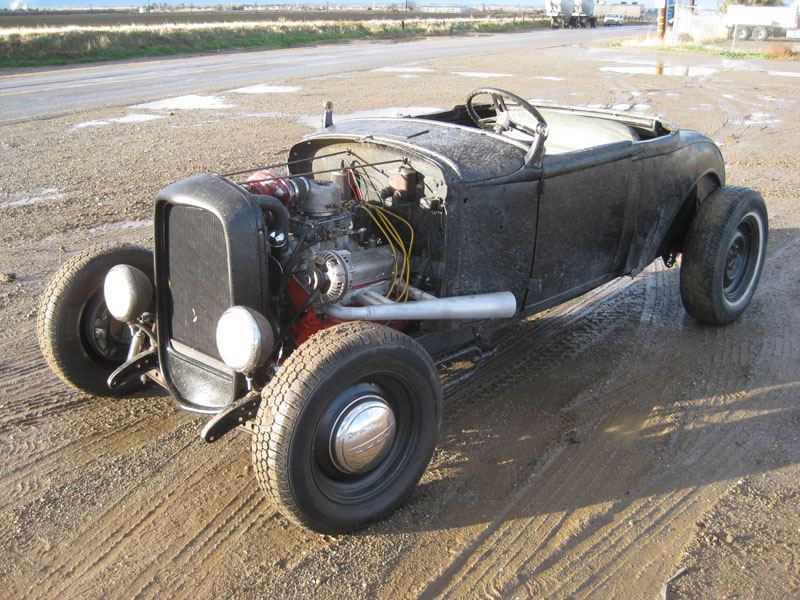 I like this picture!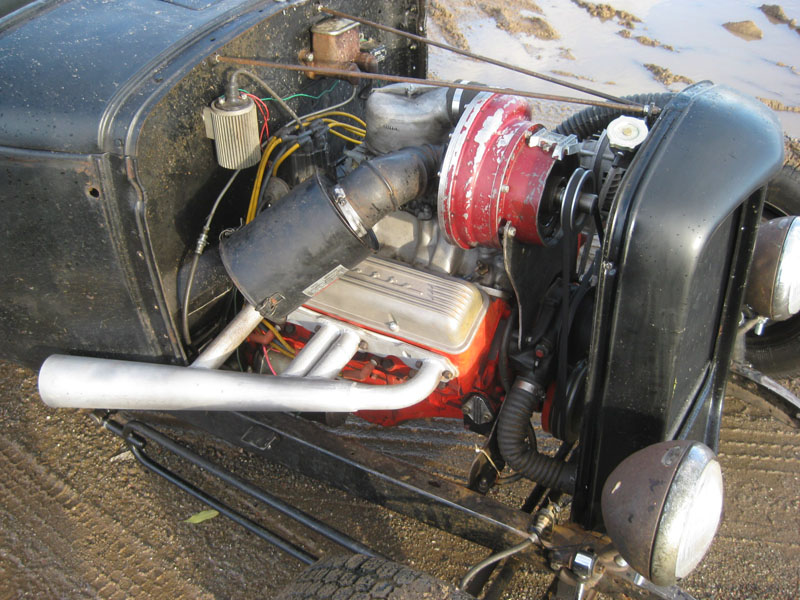 The simple McCulloch supercharger setup. Homemade steel bracket, carb hat from a McCulloch-equipped 1956 Ford, Kaiser VS57 supercharger, simple V-belt drive. I don't think the thing really makes a whole lot of pressure, but I can't be sure. I haven't put a gauge on it yet. It does start, run, and drive differently with the supercharger on it.
I'm building a dedicated Holley carb for it, the one on it works, but there's a number of things a blow-through carb needs that a naturally aspirated carb doesn't. I'm pretty sure the lack of vacuum is hanging the power valve open, dumping too much fuel into the engine. Makes for neat flames shooting out the exhaust, but probably not the best for the rings or making power.
It also needs a better ignition system, I'm running a stock single point distributor. The camshaft is a stocker, the heads are some of the most restrictive ones made by Chevrolet, and decent exhaust. I don't mind the noise, but I've been told lakes headers are one of the worst manifolds you can put on any engine, plus I'd kind of like to be able to run a full hood.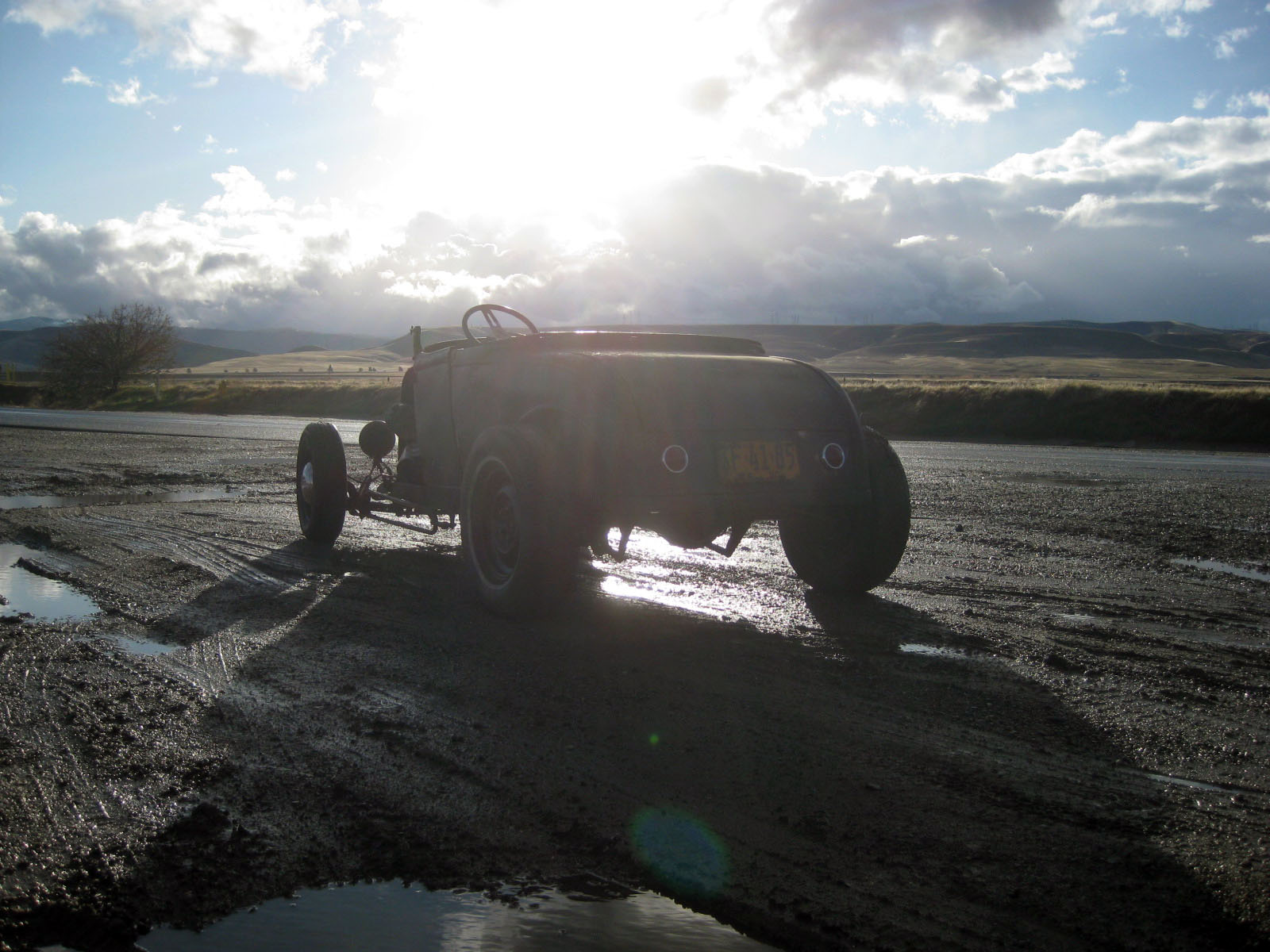 Near the end of the ride the sun was shining down on my muddy Model A, warming my cold bones up a bit.