waywardgarage.com
January 2013 Turlock Swapmeet
---
January 27, 2013
Remember the first time you touched a boob? That's the feeling I get whenever the January Turlock swapmeet rolls around and this year was no different. About a week beforehand I walked my sideyard and garage and listed everything I didn't want on Craigslist and netted a wallet full of cash to spend in the annual Modesto Area Model A's world famous swap meet.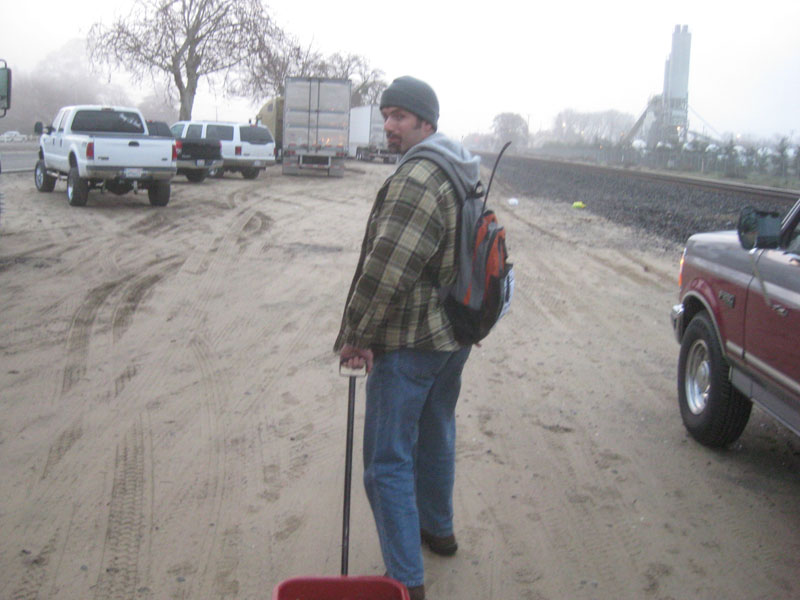 Armed with his little red wagon Panel Pete was on the hunt for V8-60 parts for his new engine find…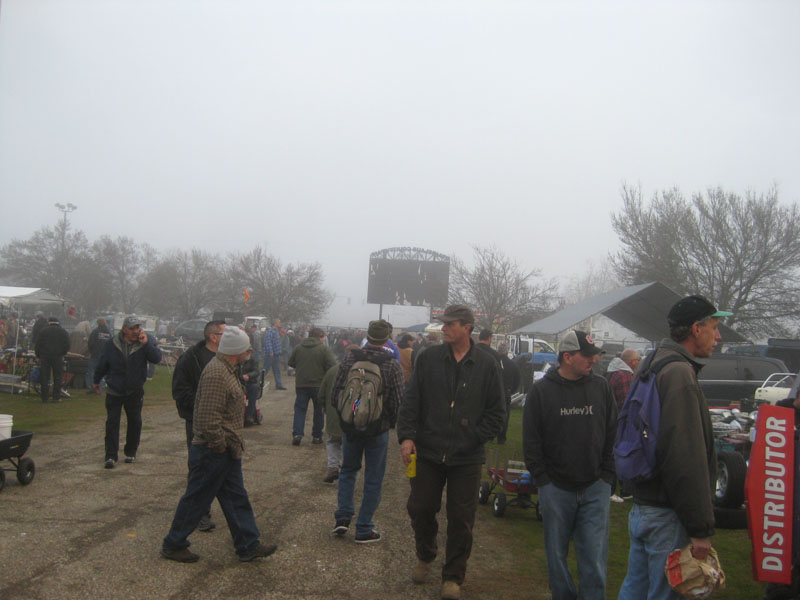 Below the fog a sea of car guys scrounged through boxes of rusty crap, searching for treasures…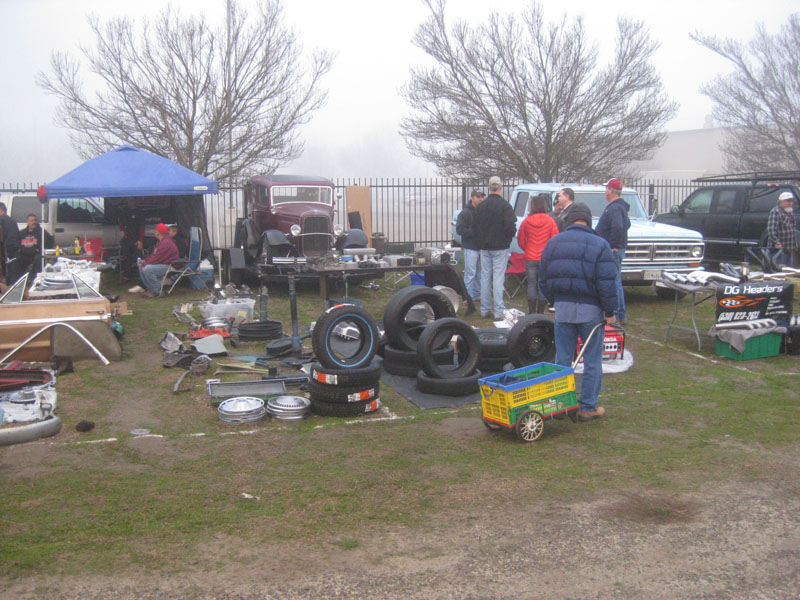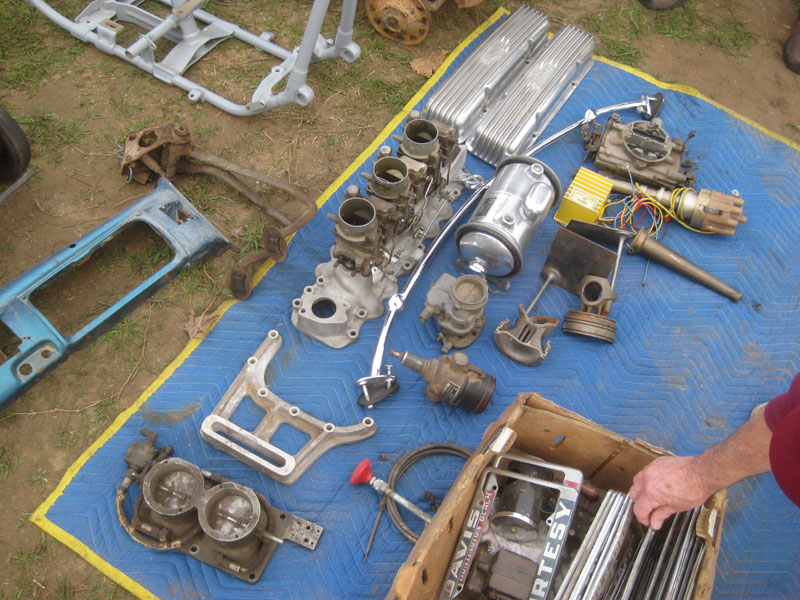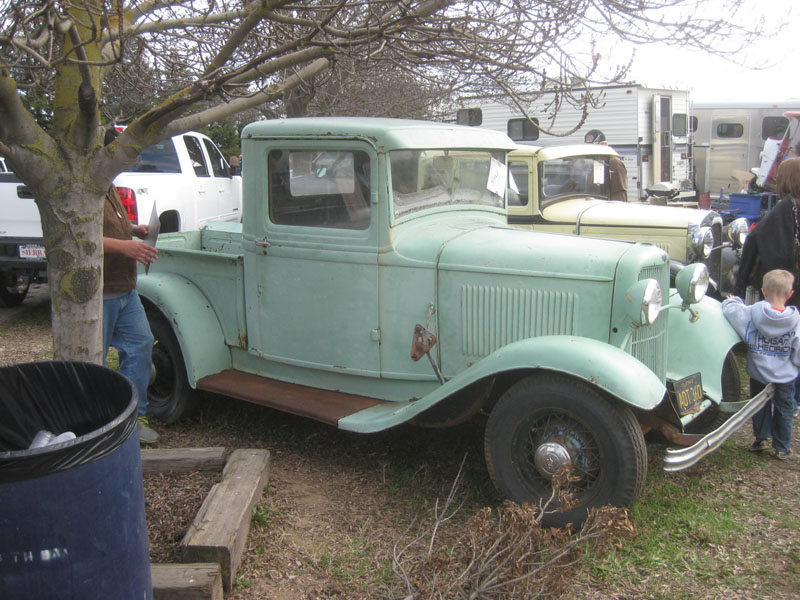 This 1932 Ford truck sold at an undisclosed price…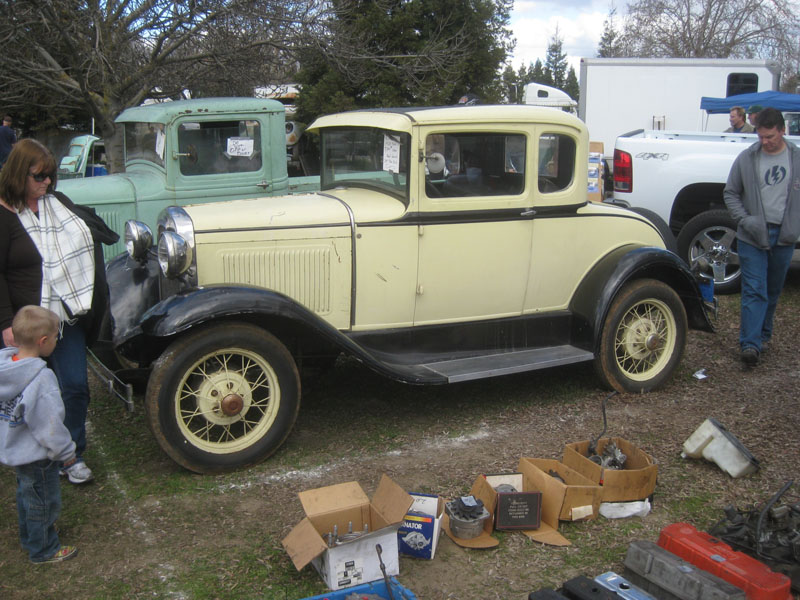 This Model A Coupe with a rumble seat did not, however. The asking price was $7800.
---
Bad ass Vortec blown 4 banger Model A roadster salt flat racer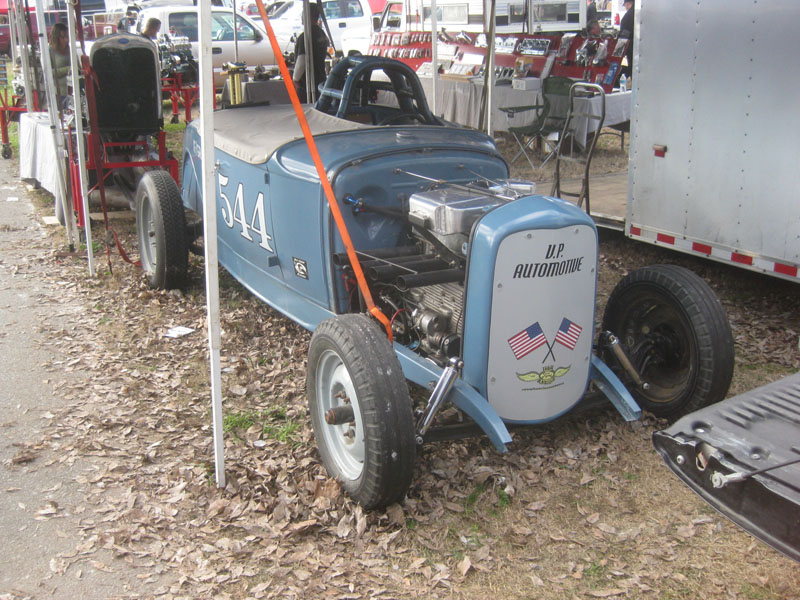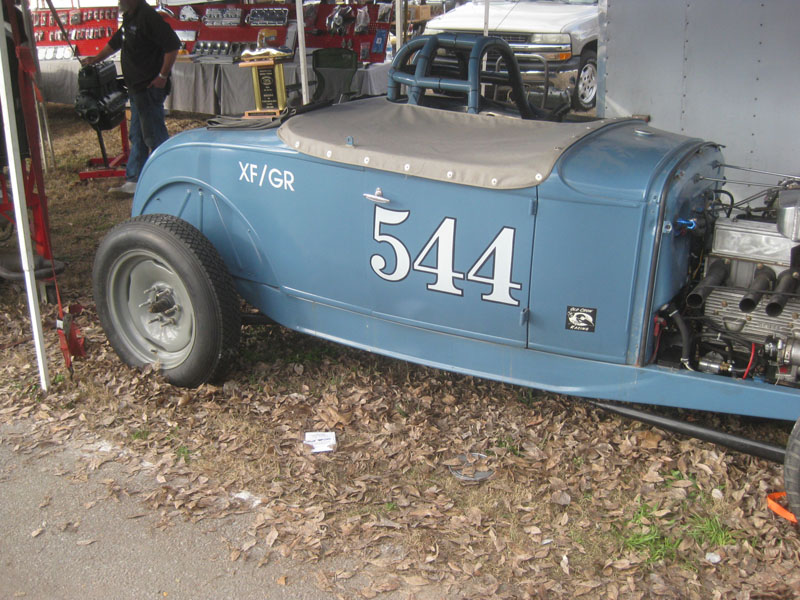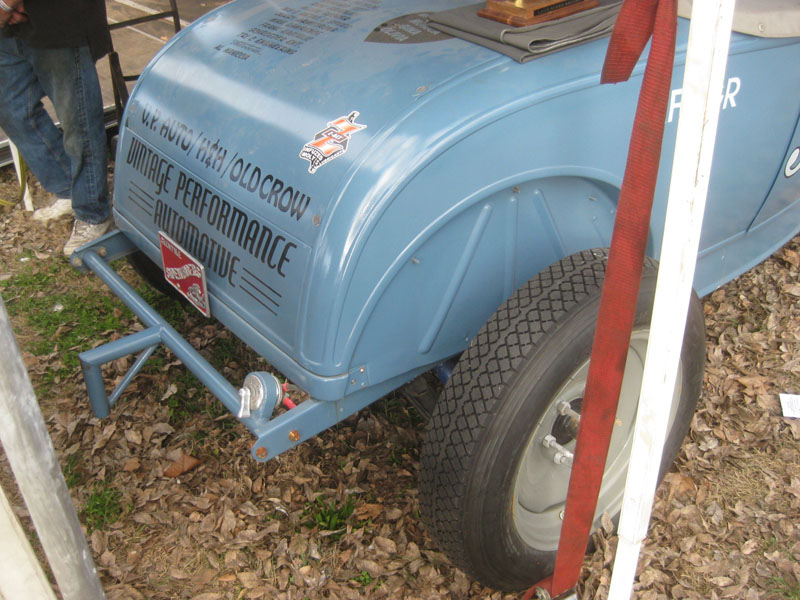 I had to snap a few shots, mainly for a few technical things. I've contemplated dropping my roadster onto a '32 frame and I loved the way this one was put together.
---
My Turlock Swap treasures upon my own jalopy roadster's decklid!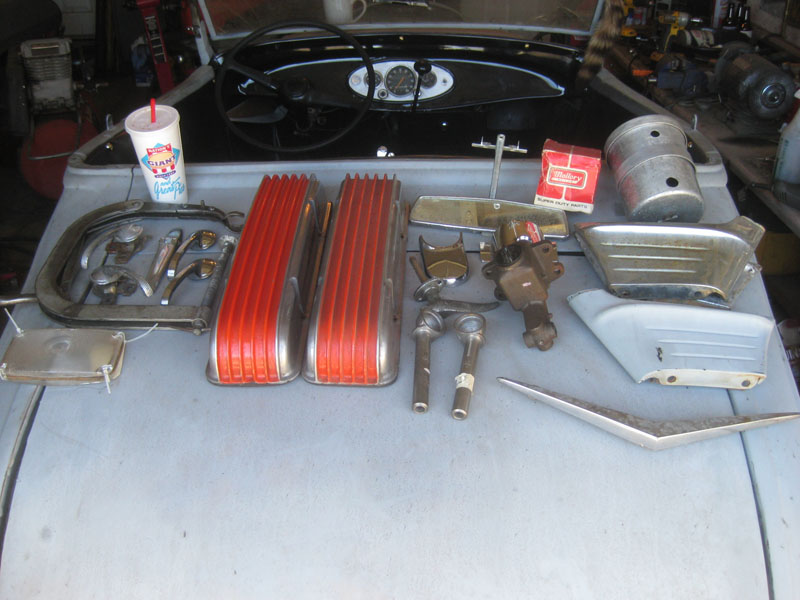 Highlights for me were the nice Cal Custom valve covers ($40) and the 1960′s Snap-On valve spring compressor (Ten friggin' bucks!!), although notable were the NOS Ford Model 48 kingpins ($10), rebuilt Tri-five Chevy master cylinder ($10) and a NOS Mallory 4004 distributor cap ($20).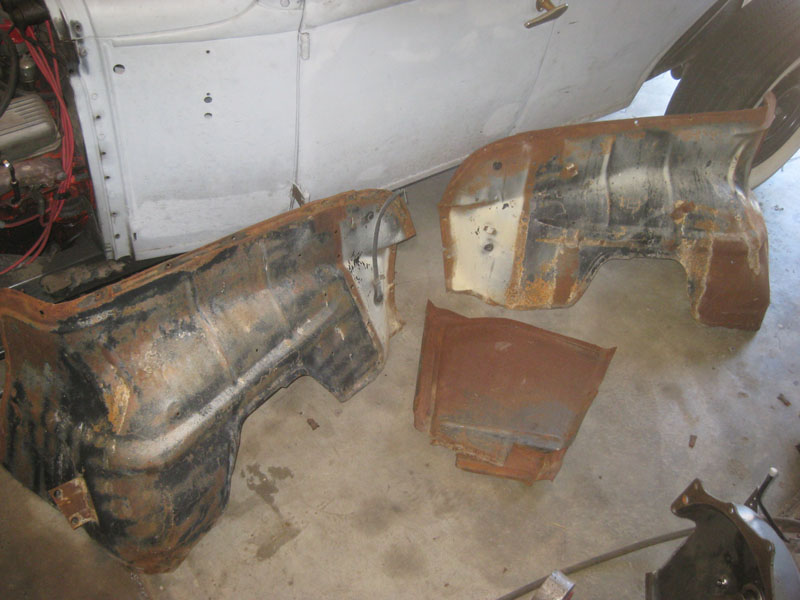 Inner fenders and splash shields, hopefully for a 1956 Chevy. 1955 is close but different. I felt good walking away with these for $40.
Any other of my buddies take some pictures? Email 'em to me!