Turlock Swap Meet
January 2008

Always a ton of fun, the January Turlock Swapmeet is the BIG one of the year. I was so excited, I couldn't get to sleep until about 2:30, and then had to wake up at 5:30 AM.

I was lucky, I didn't really want to drive, but was able to catch a ride with Greg and Justin.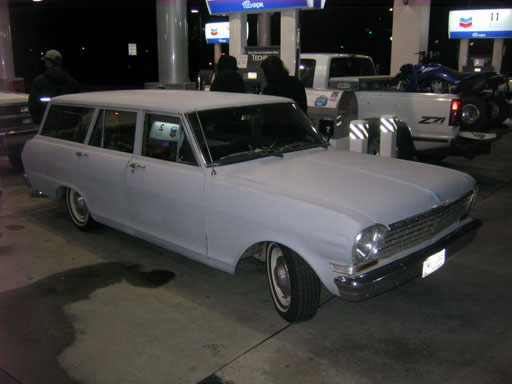 Matt's little Chevy Nova Wagon. Look how dark it is outside!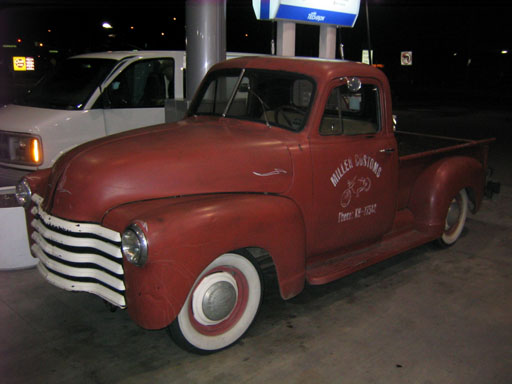 Jeremy's 1951 Chevy Truck. Always a reliable long hauler.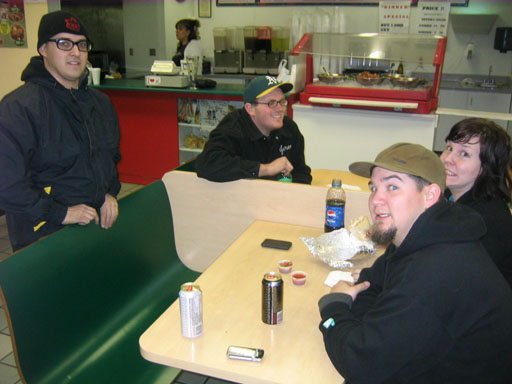 Relics Jeremy and Matt getting chorizo burritos from the local gas station mexican food place 'Los Primos'. Greg and I stuck to a healthy diet of Diet Rockstar energy drinks.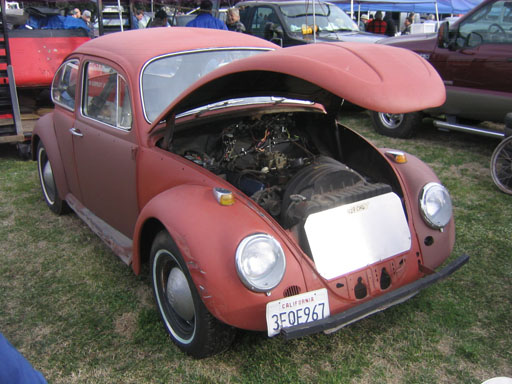 Coolest VW Beetle was for sale in the swap arena. It had been widened about 2 inches, which was barely noticable until you got closer.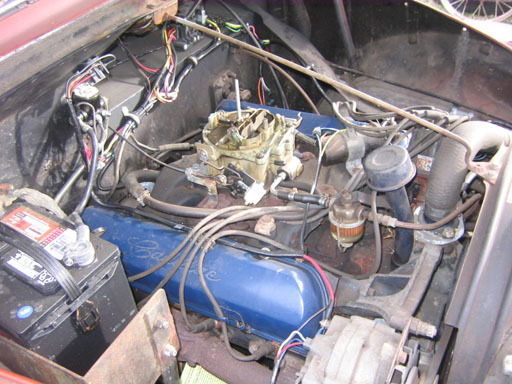 Big nasty 429 Cadillac engine, Justin said this engine made stock 375 horsepower and 425 foot lbs of torque. Just what a VW needs!!

A hot rod Model A frame with a '40-'48 Ford style front suspension.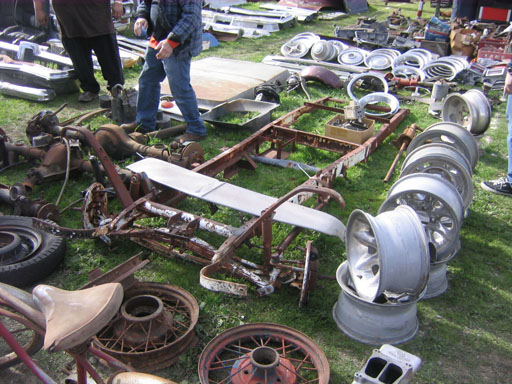 More of the frame. It was an interesting idea, they used the front half of a two Model A frames welded together in the middle.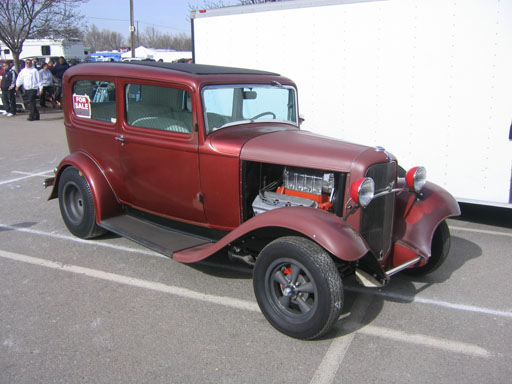 Neat little 1932 Ford Tudor with a blown Hemi and real magnesium wheels.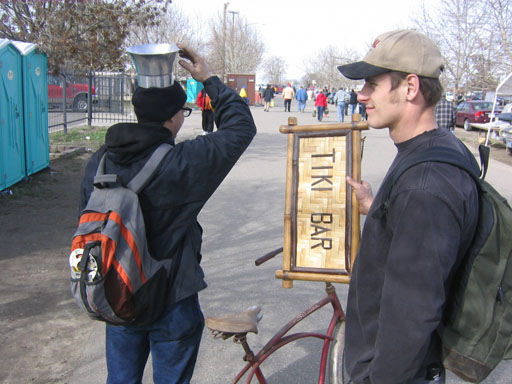 Greg and Justin with their swap meet scores.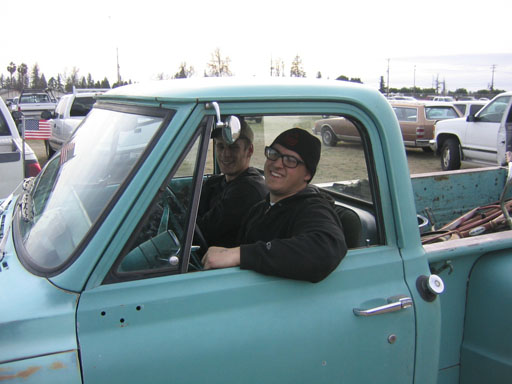 Greg (driving) and Justin in Greg's 1968 Chevy truck, laughing at.....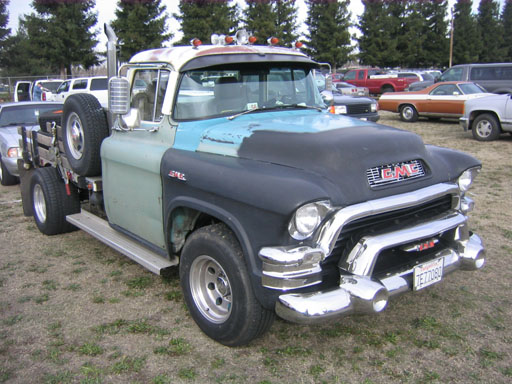 ...a 1956 or so GMC truck that had extensive kustomizing done.
The license plate frame said "IF IT RUNS, ITS DONE".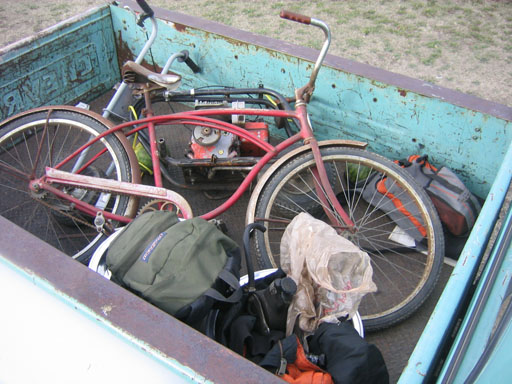 Our swap meet loot!
Greg got a pair of polished 15x8 slot mags, a Pontiac Rev-kit, a Mini Bike (he bought it so he'd have something to push the mag wheels around on, and a pair of velocity stacks for his Ranchero Gasser.
I scored a big block Mopar power steering pump and brackets (I hope, they SAID it fit a 440...), a Schwinn Typhoon bicycle to replace my J.C. Higgins bike that had been stolen, and a Mr Gasket Cool Can for $2
Justin got a Tiki Bar sign and a calender with half naked girls next to airplanes for his Dad.
All in all, it was a rad day with thankfully no rain. I love the Turlock swapmeet.