Better Late than Never! – Billetproof 2012 Car Show – Sep 29, 2012
I was awake before dawn and the cool fall morning air was crisp and sharpened the edges of your senses. The exhaust was burbling away on the jalopy roadster as the engine warmed up and the promise of an exciting day that filled me with excitement.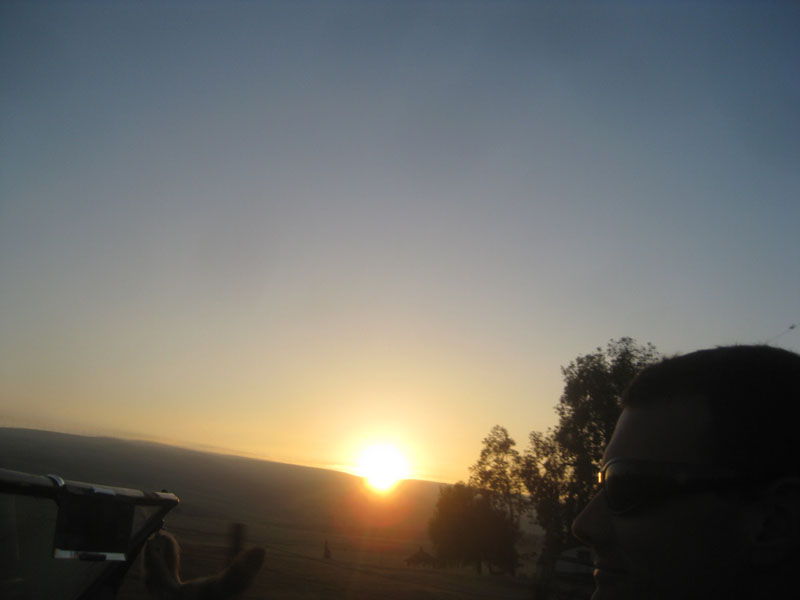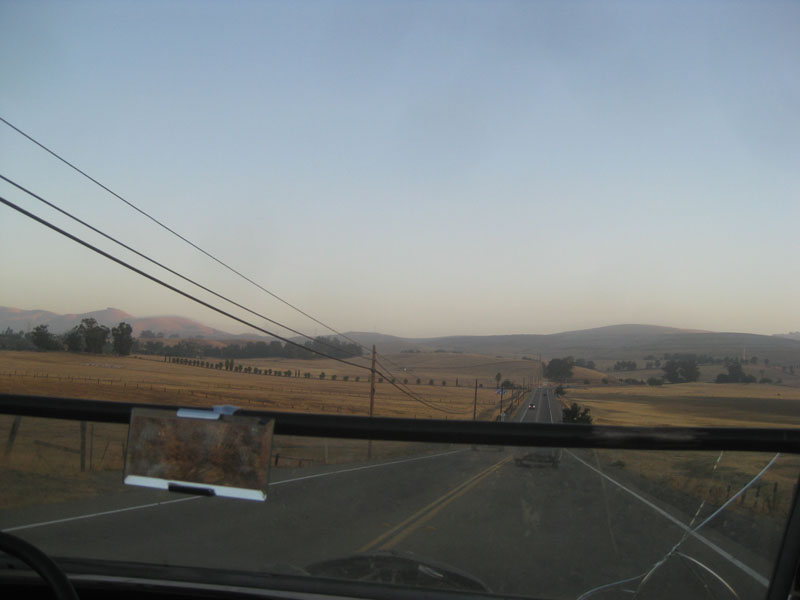 This morning I was meeting up in Livermore on Vasco Road to caravan out to the show. Matto 'Double Trucker' Jamison showed up driving his 1939 Ford truck while his Econoline was being piloted by his buddy Jerimiah.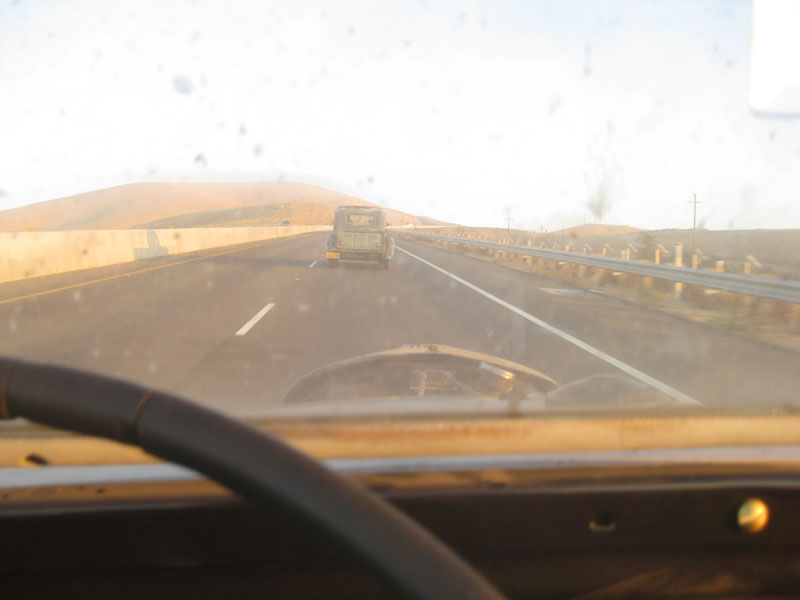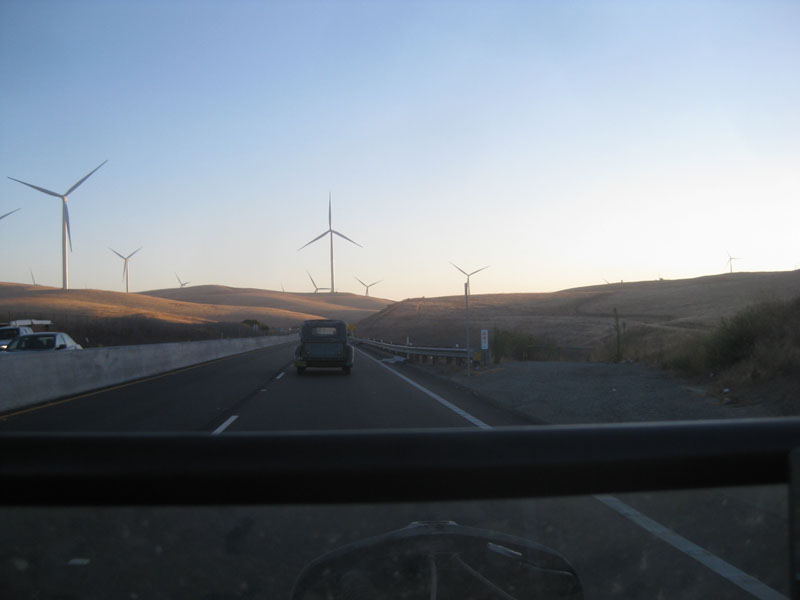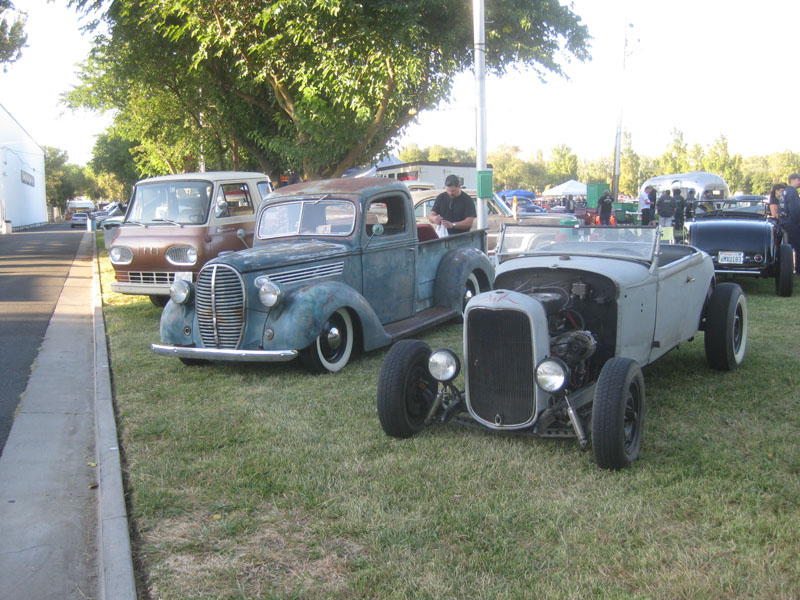 We made it in pretty early and found a place to park along the main drag into the show.
---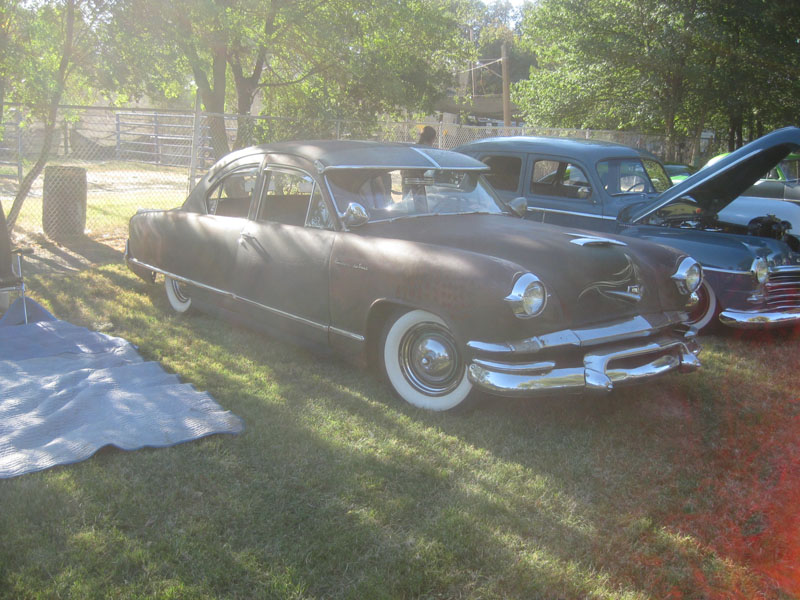 Some random year Kaiser cruiser, unusual but neat.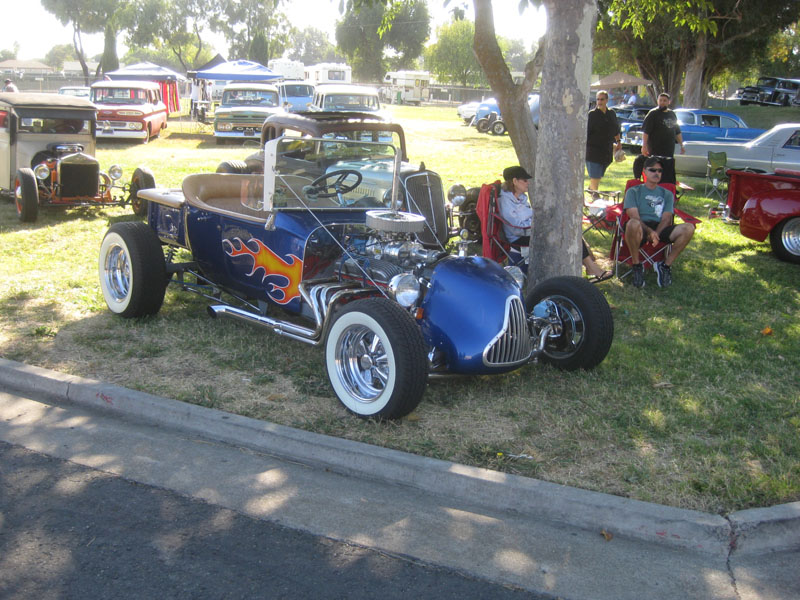 Track nosed Model T pickup
---
Gray primered 1956 Chevy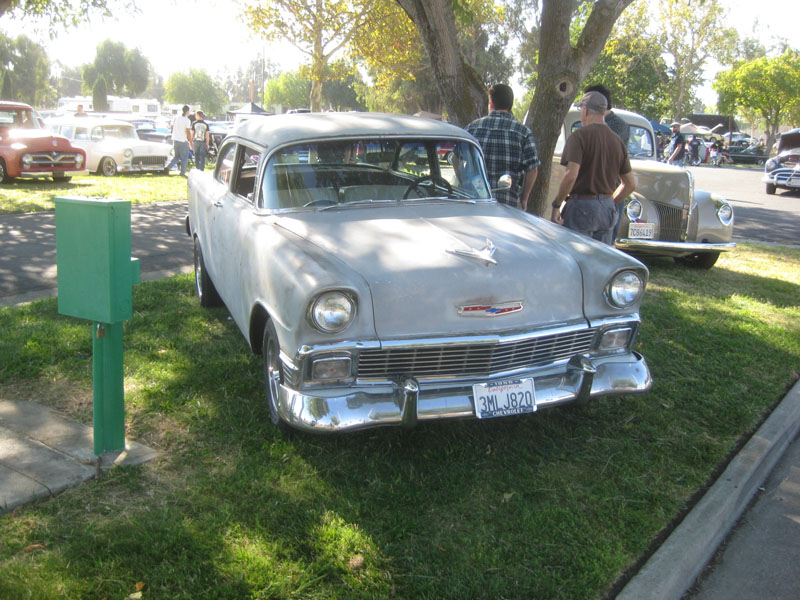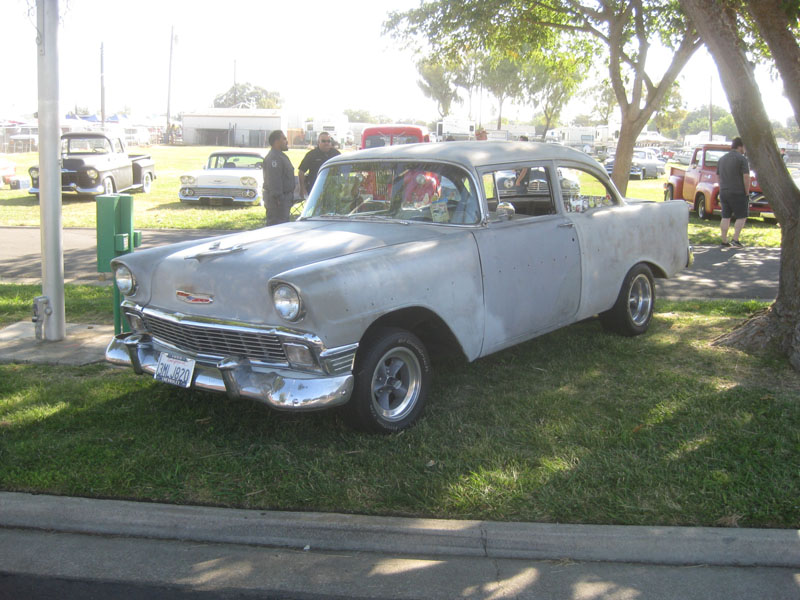 I dug this car because I recently traded into a 1956 Chevy myself. This one looked tough in primer and I don't think there's a better wheel choice for this bodystyle than five spoke mags, either American Racing Torque Thrusts or Cragar S/S wheels.
---
Bare steel 1932 Ford Three Window Coupe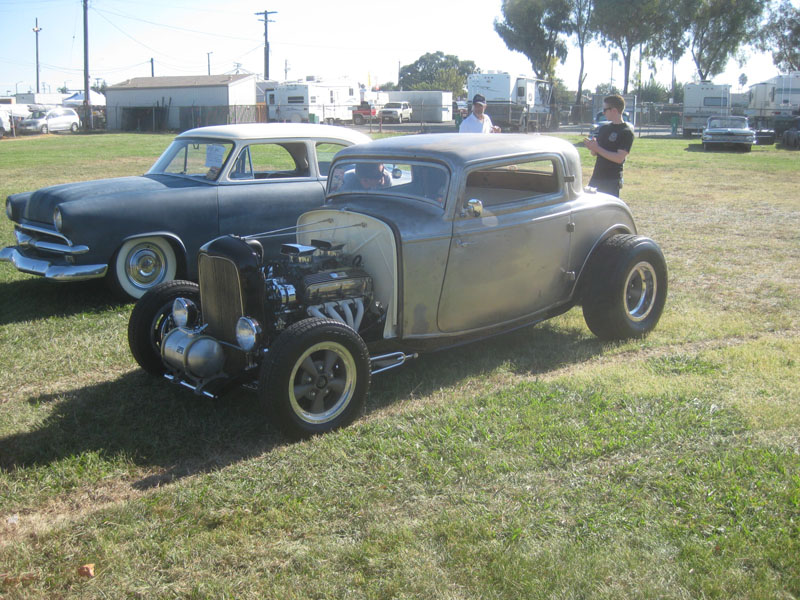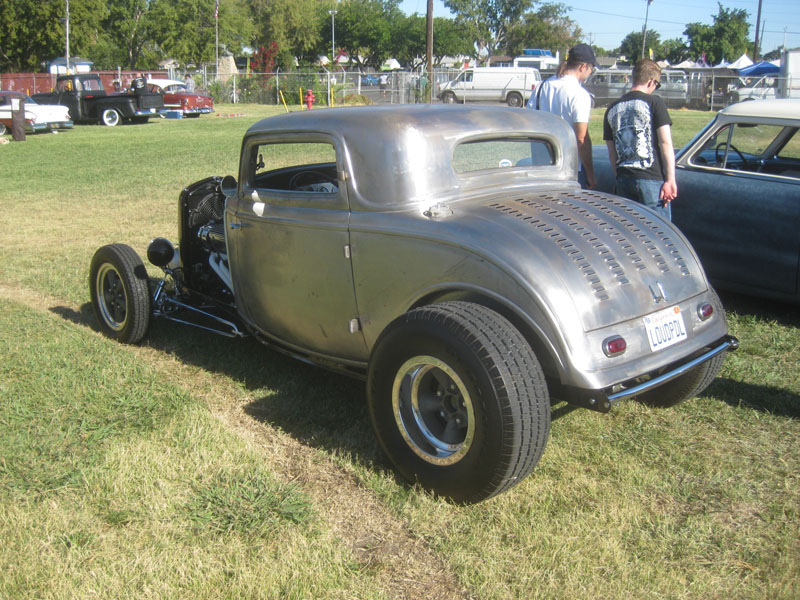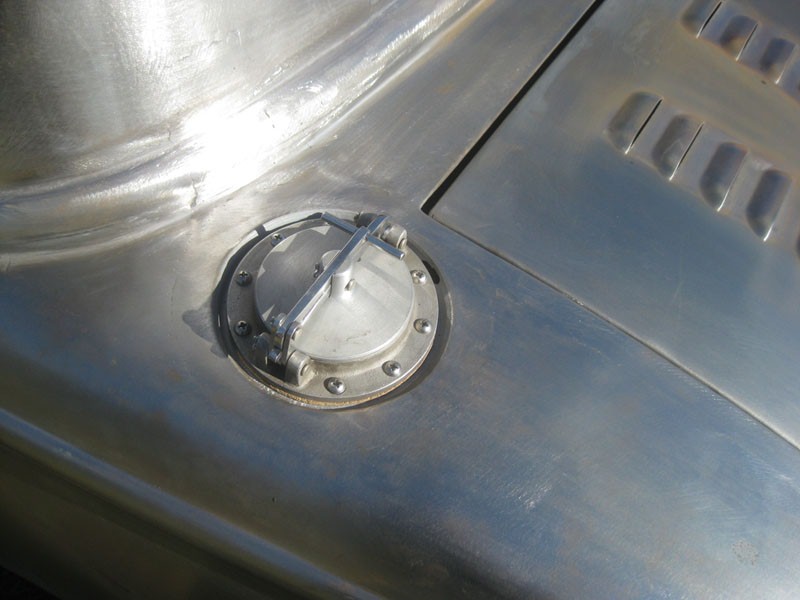 ---
1928 Ford Model A RPU AV8 Hot Rod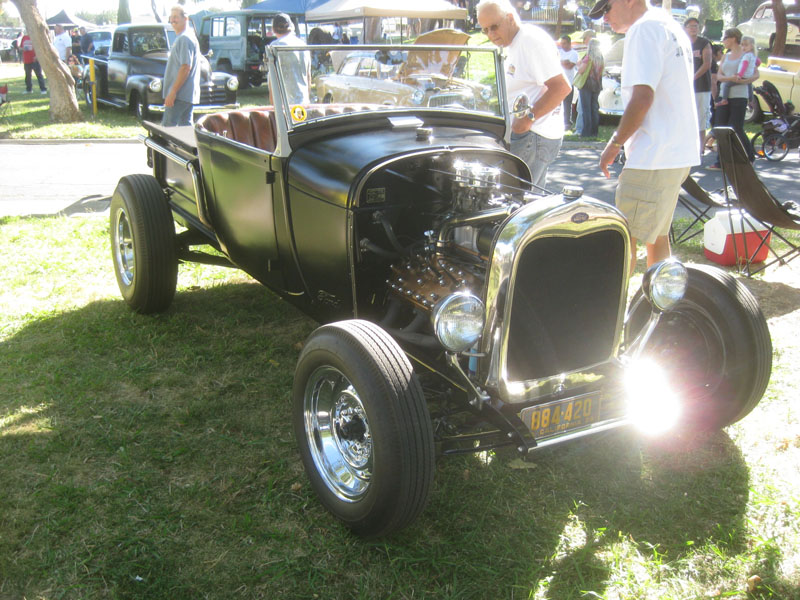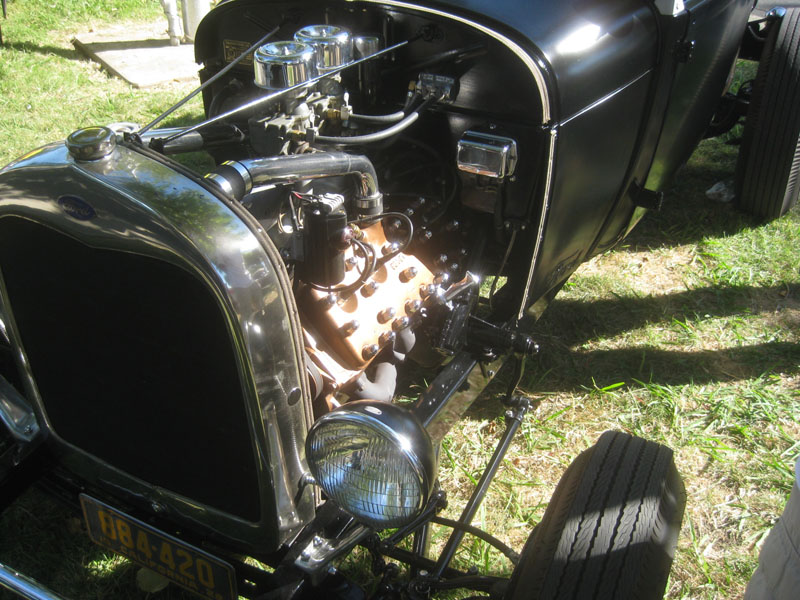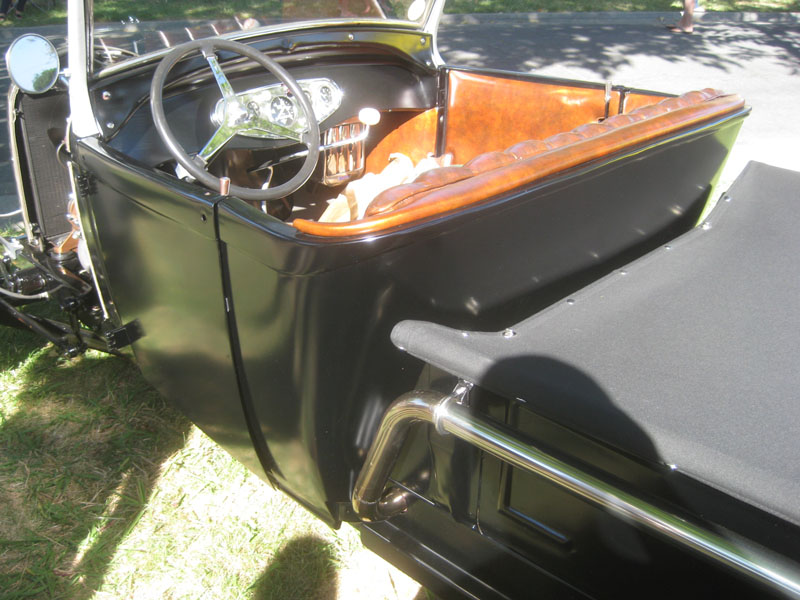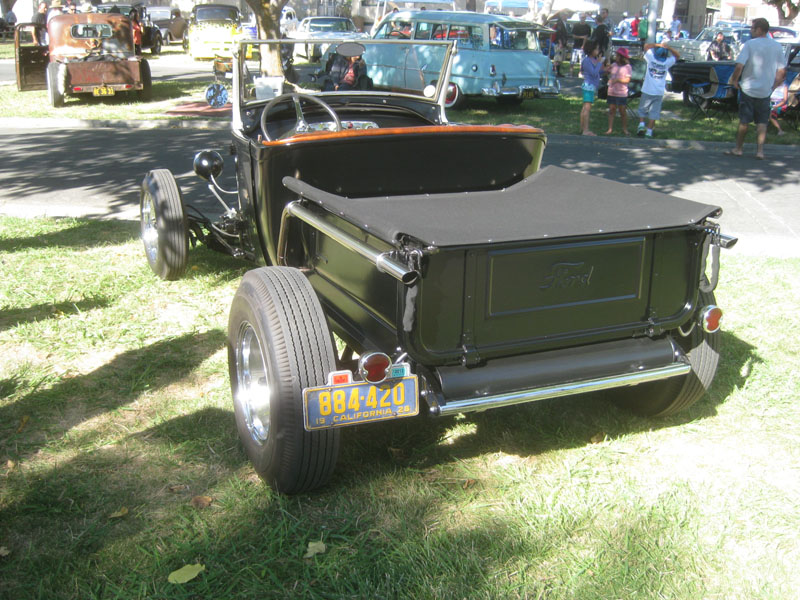 This little hot rod was cool and grabbed my attention for a number of reasons.
The cab appears to made of a combination of open and closed car parts, notice the rounded "sedan" rear as opposed to the usually squared off pickup parts and the way the truck bed was mated to the rounded cab.
---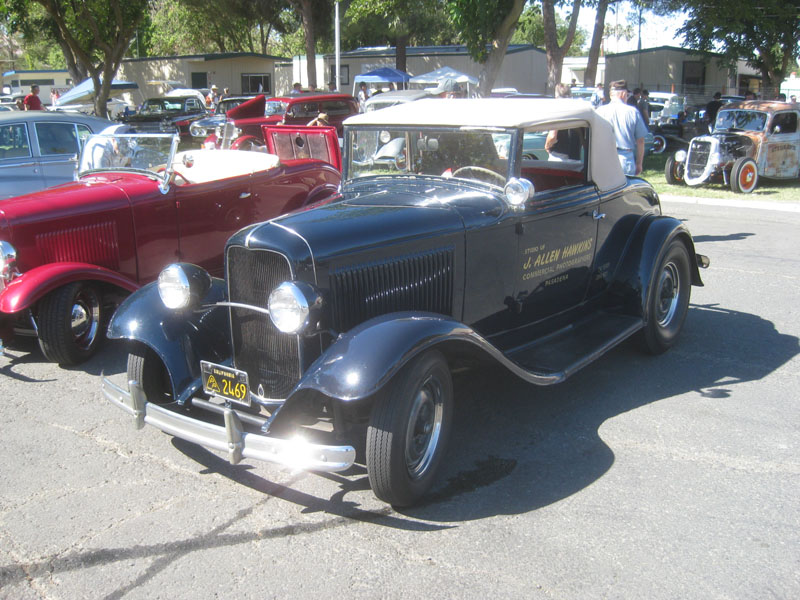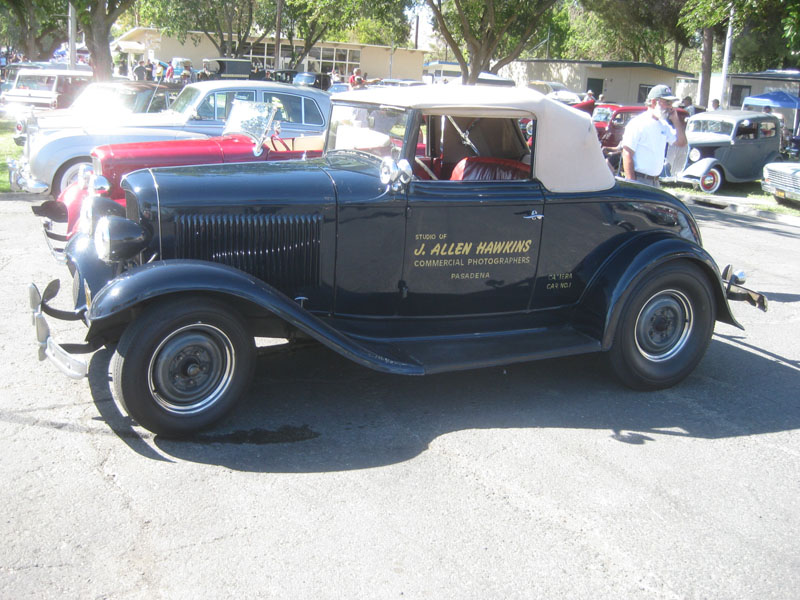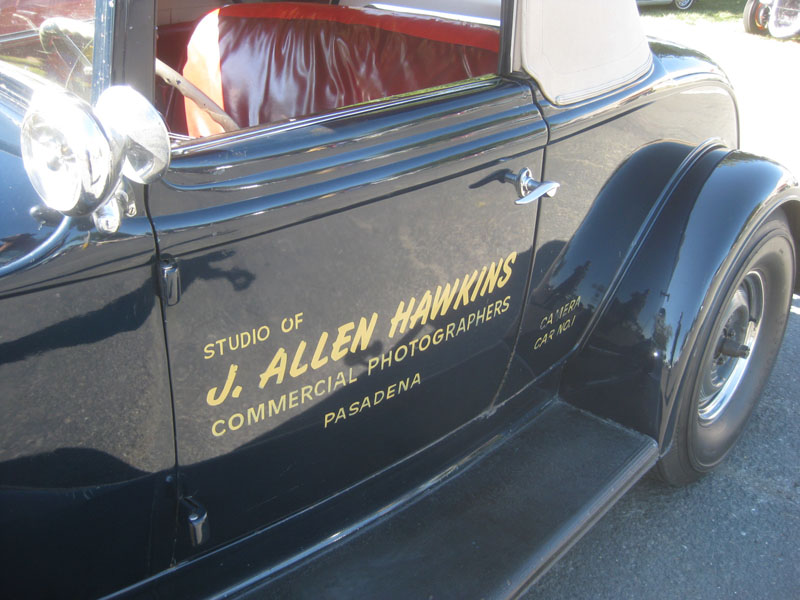 ---
Hanging out!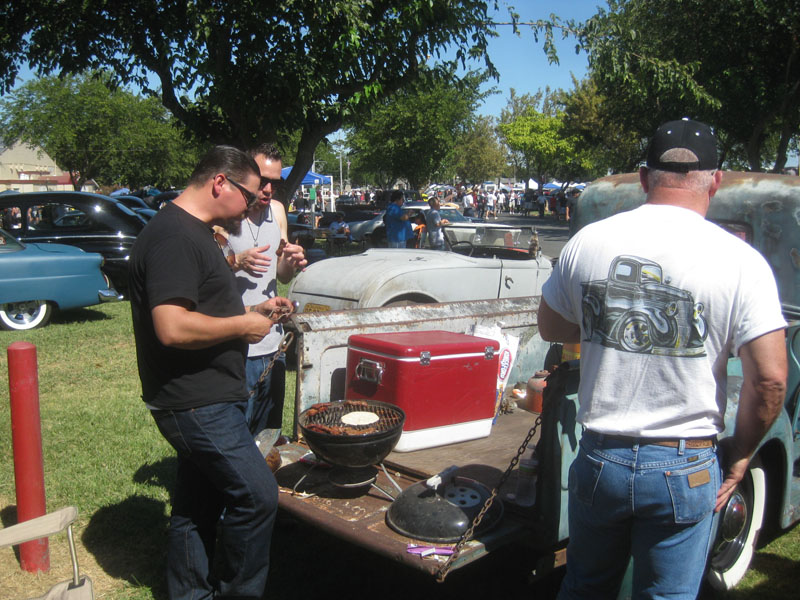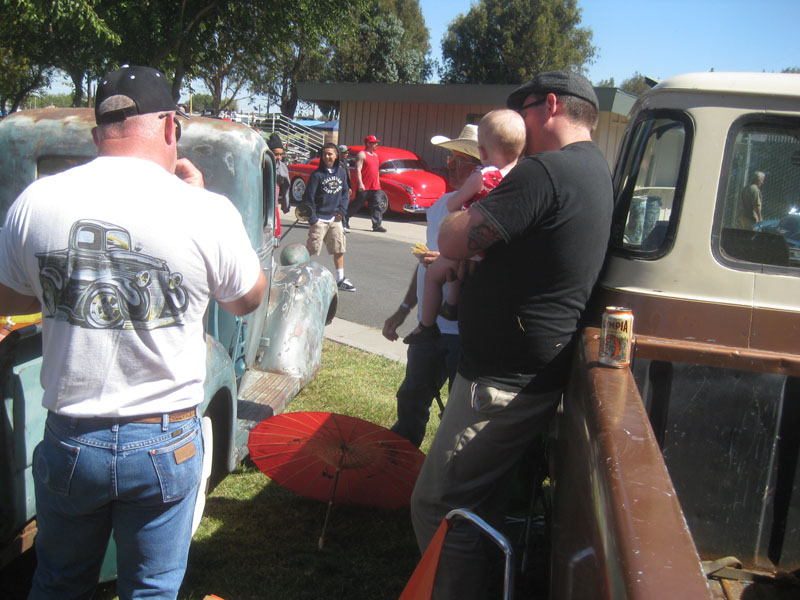 ---
1958 Ford Fairlane Gasser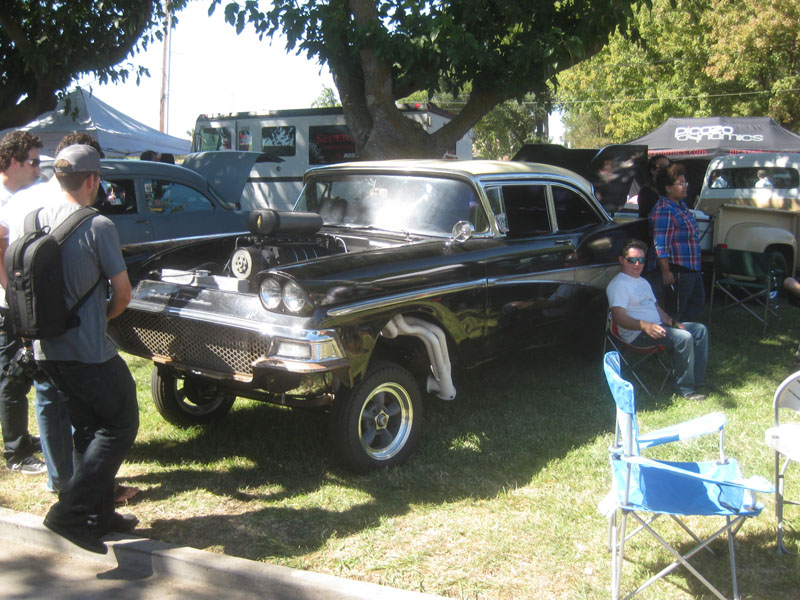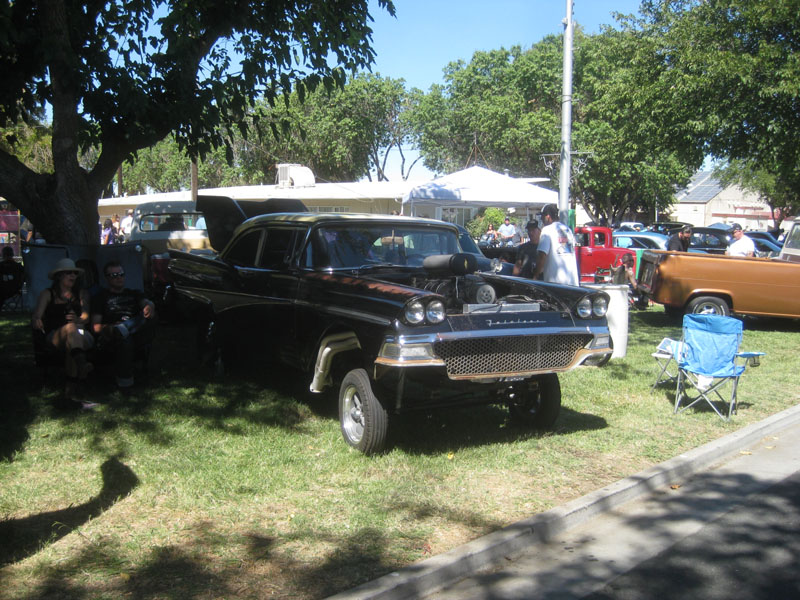 ---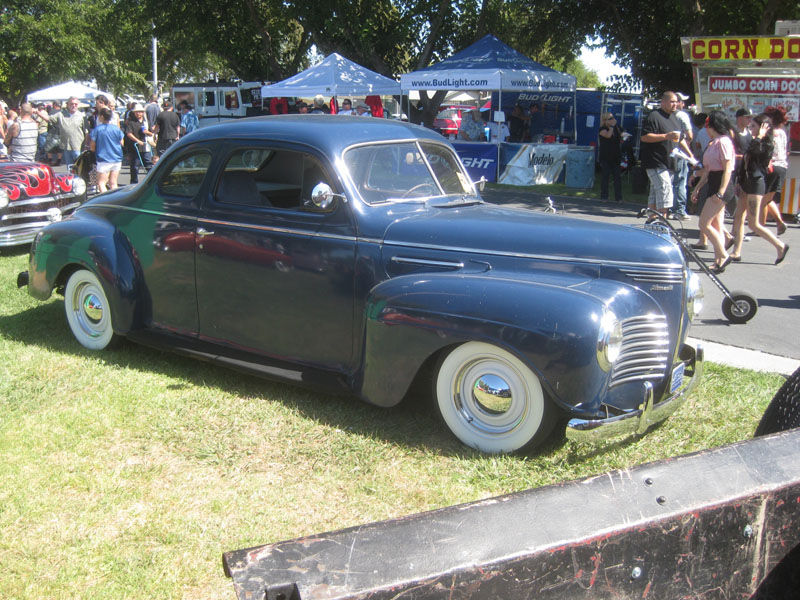 ---
Super Flaked 1933 Ford Pickup Hot Rod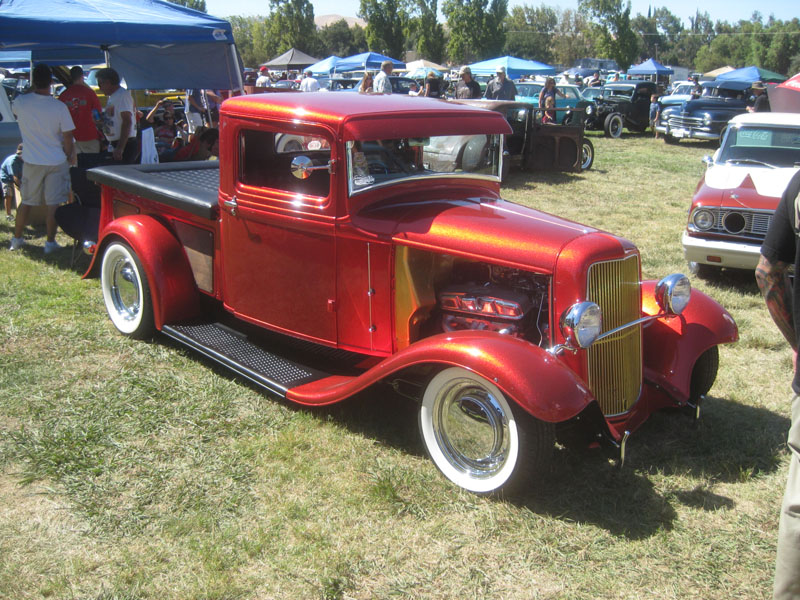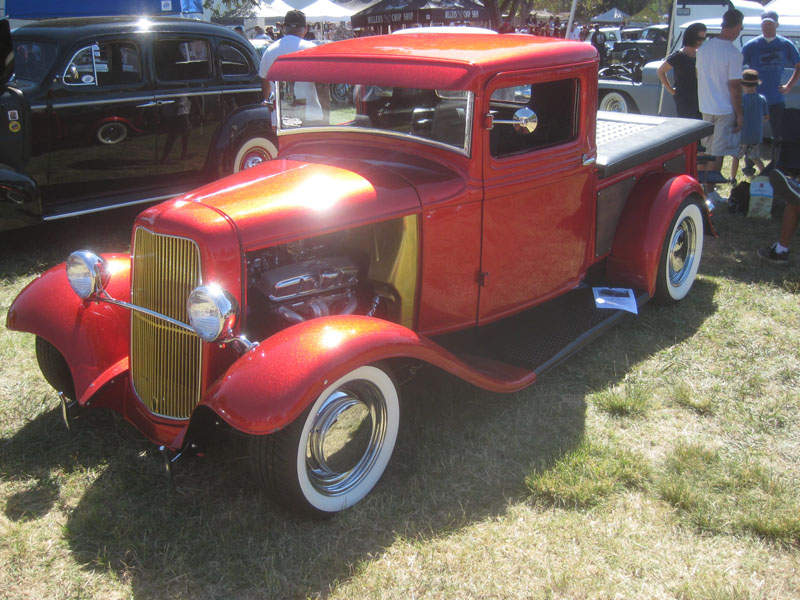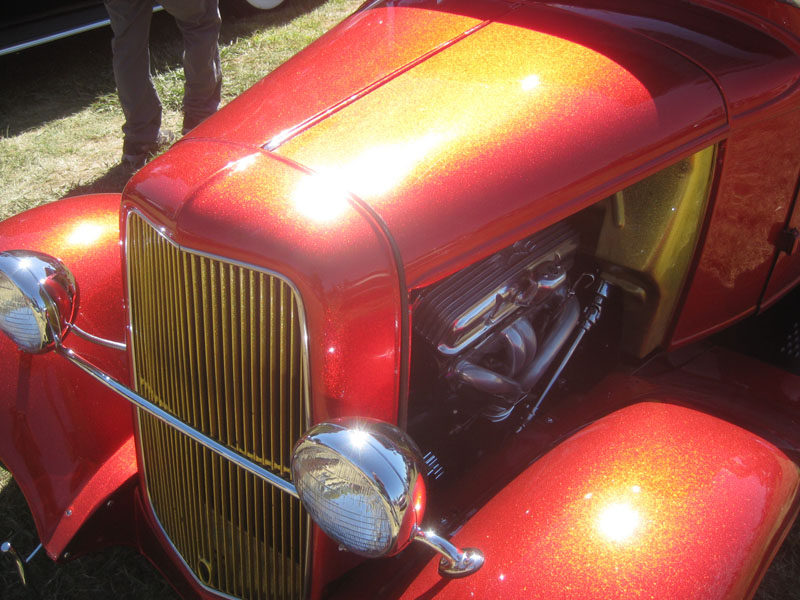 ---
This Plymouth (or Dodge?) Roadster is actually a cut down coupe. I love it!!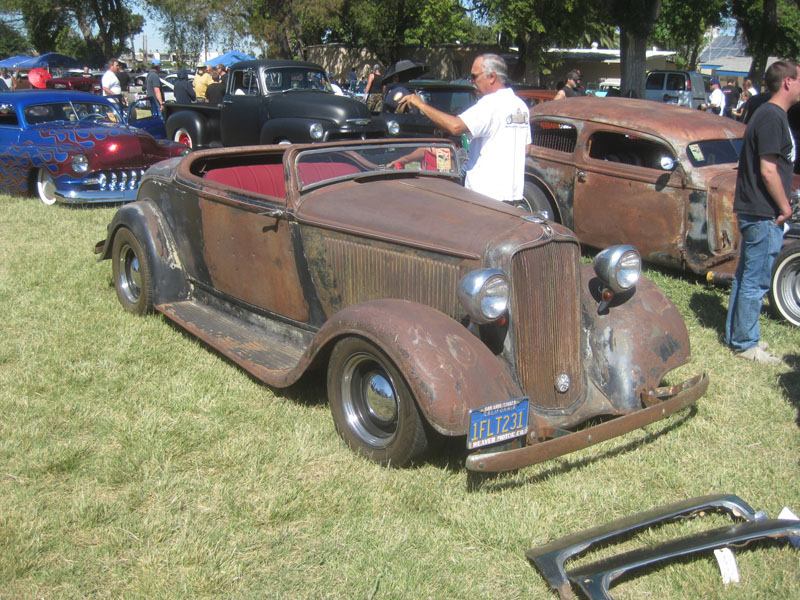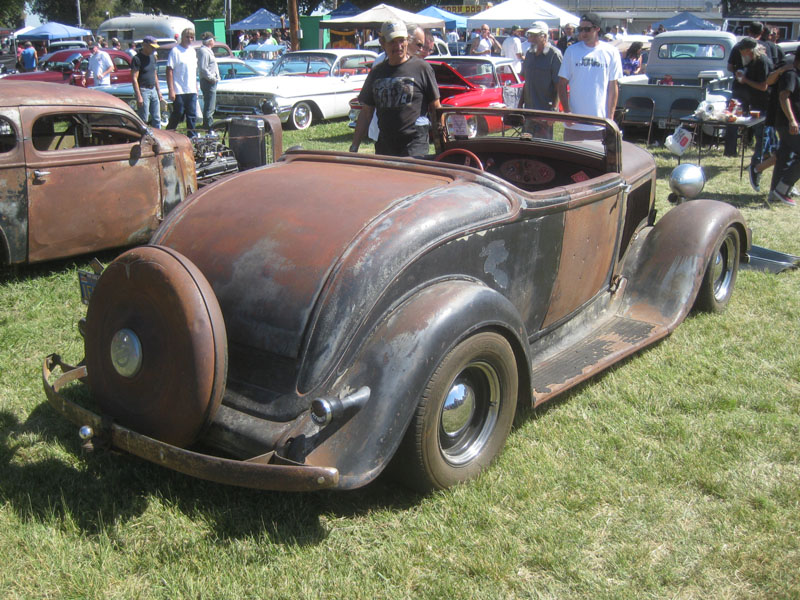 ---
Excessively metalflaked blown Model A Coupe – very nice!!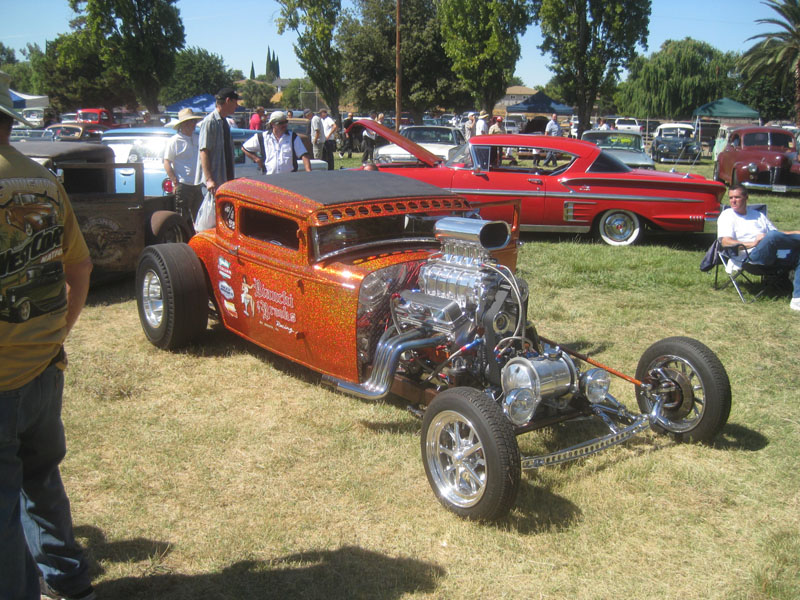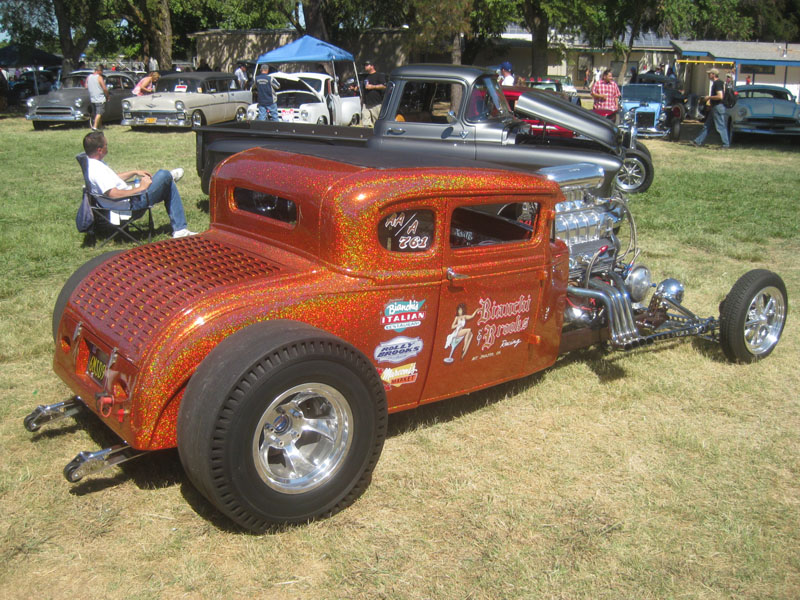 ---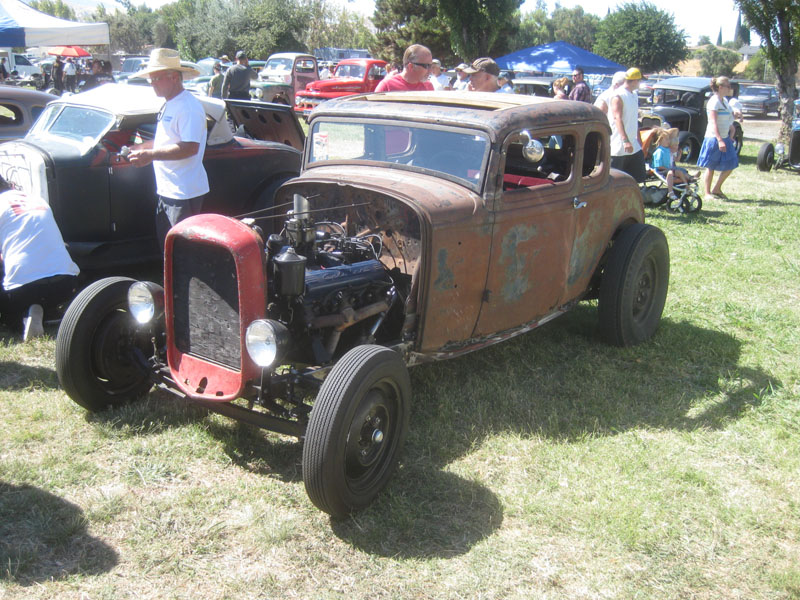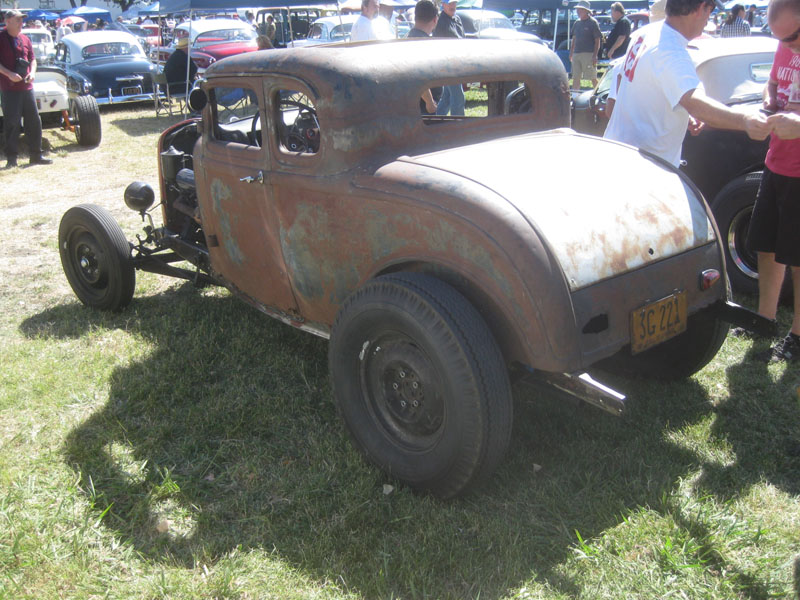 ---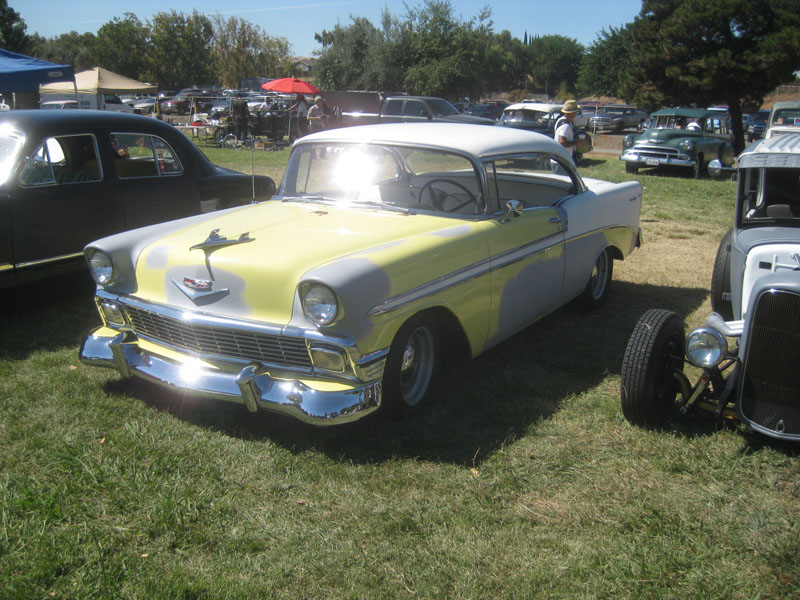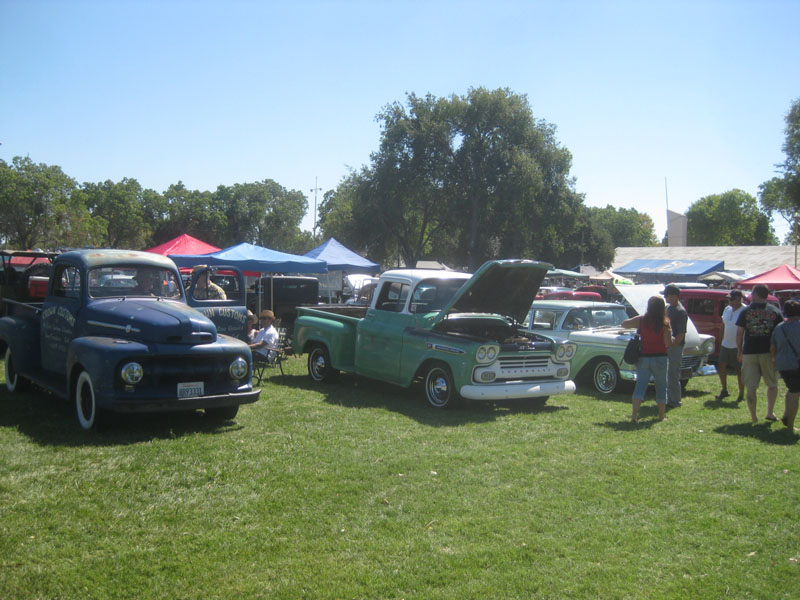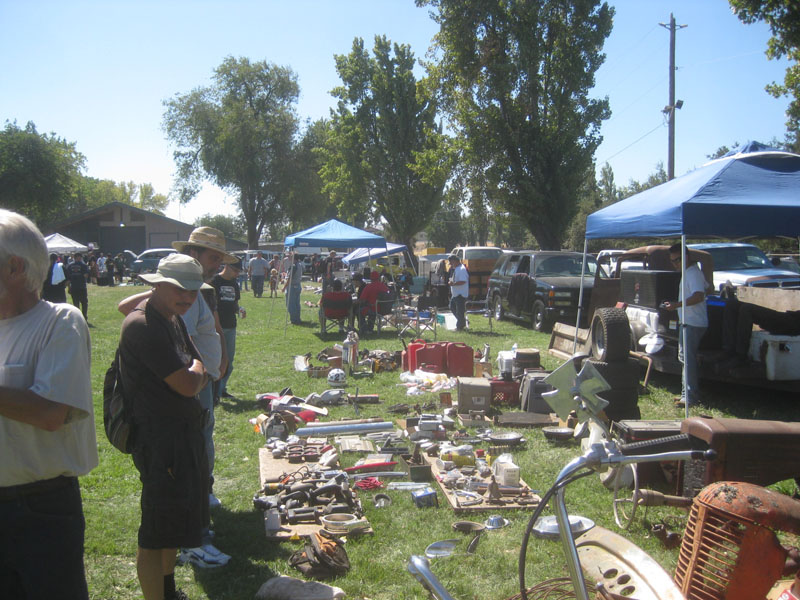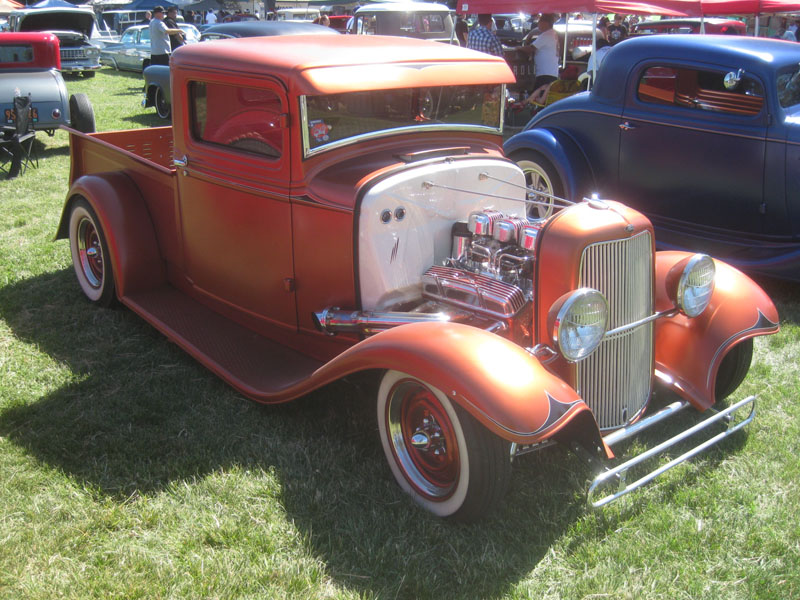 ---
Fantastic Blue 1935 Chevy coupe!!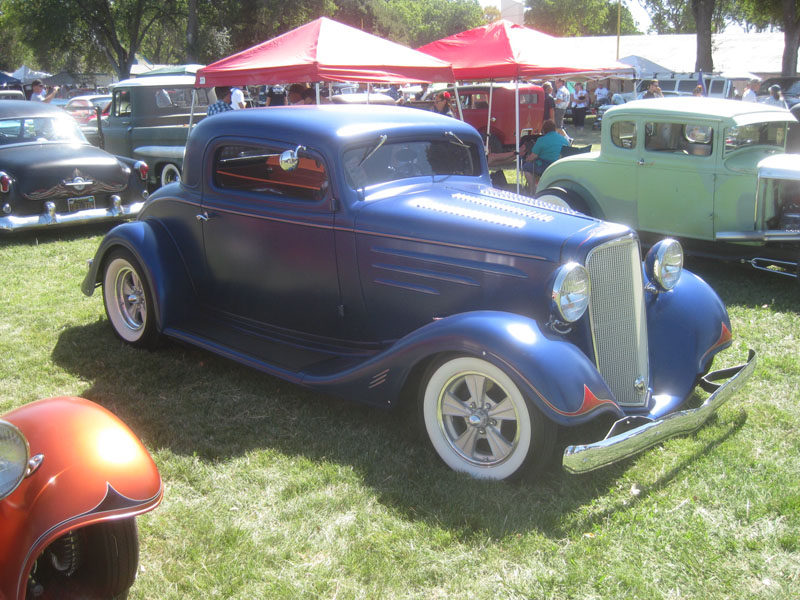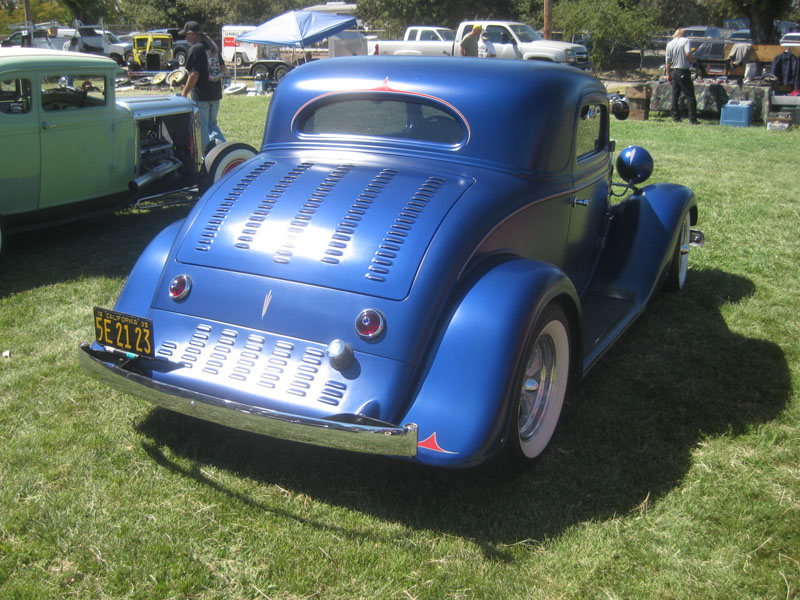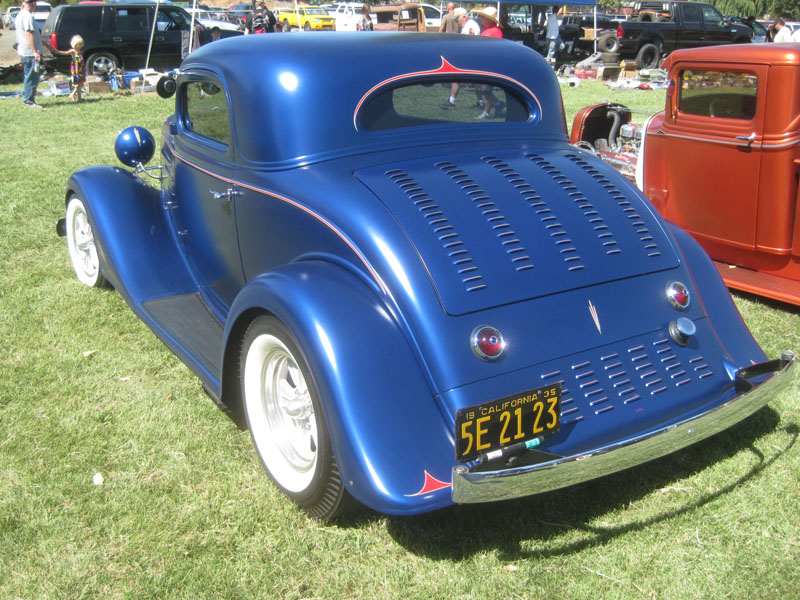 ---
Byron's 1941 Plymouth Sedan Gasser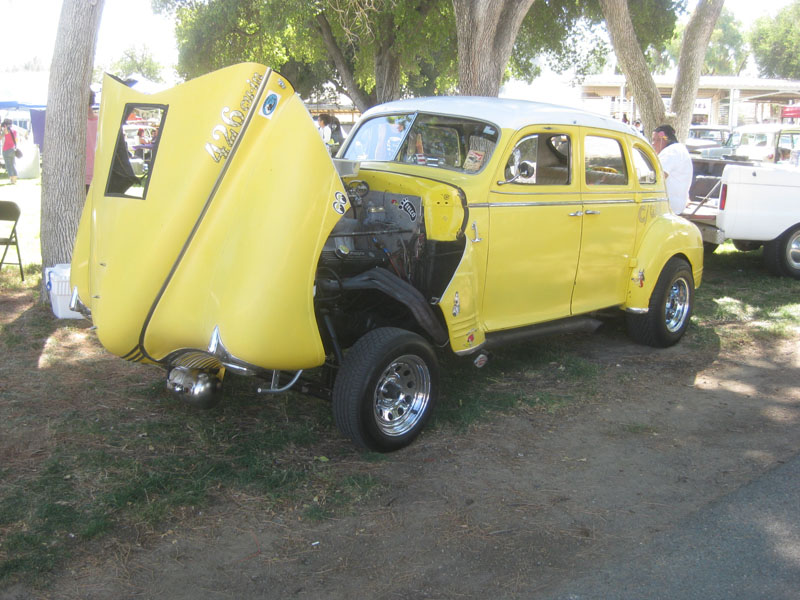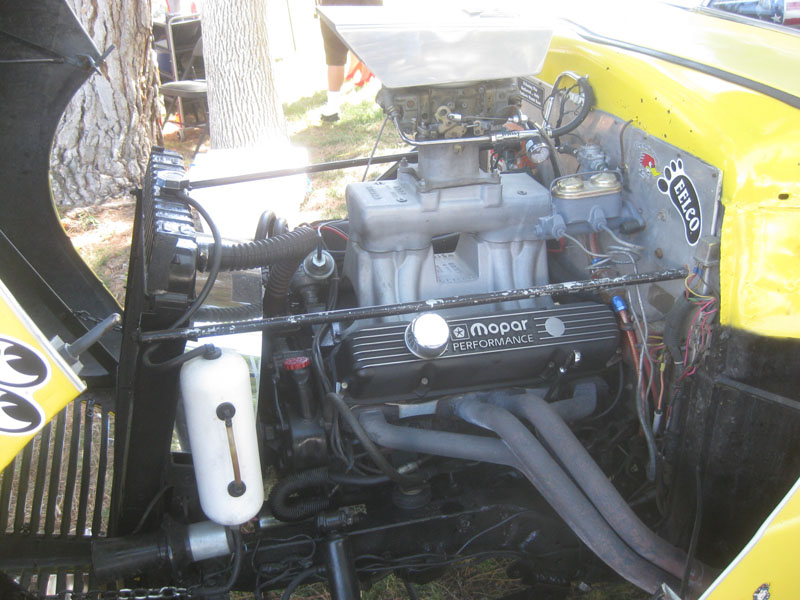 ---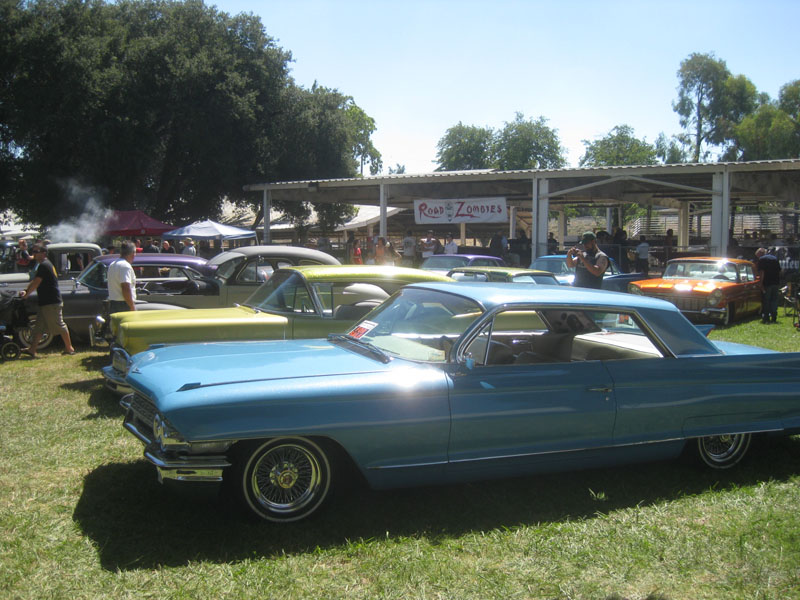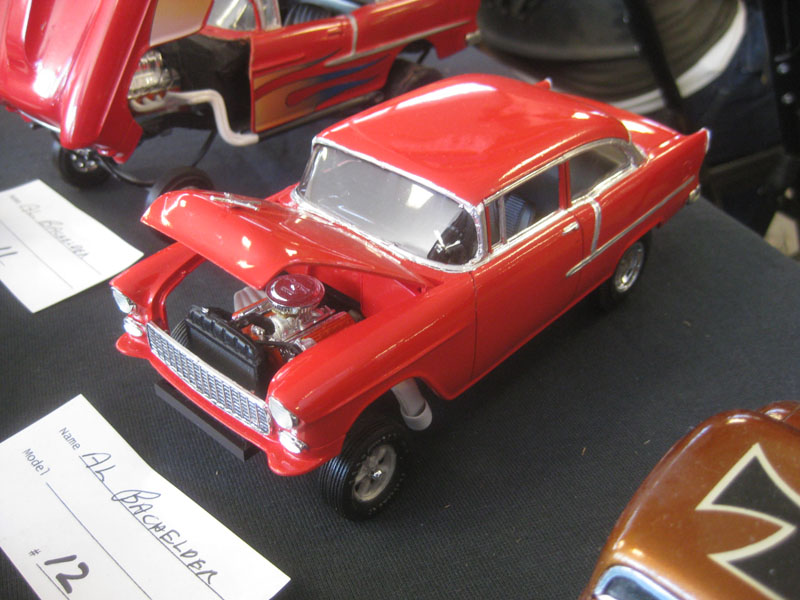 ---
Johnnie's 1940 Chevy Coupe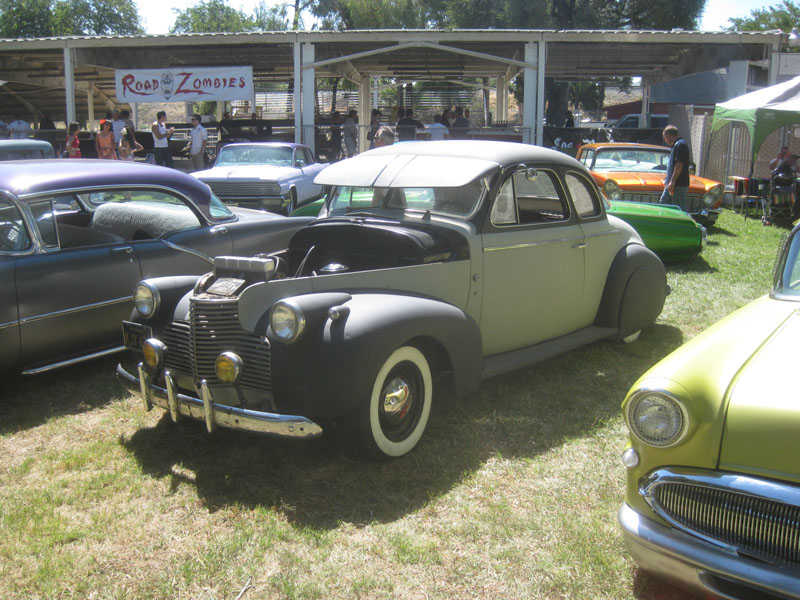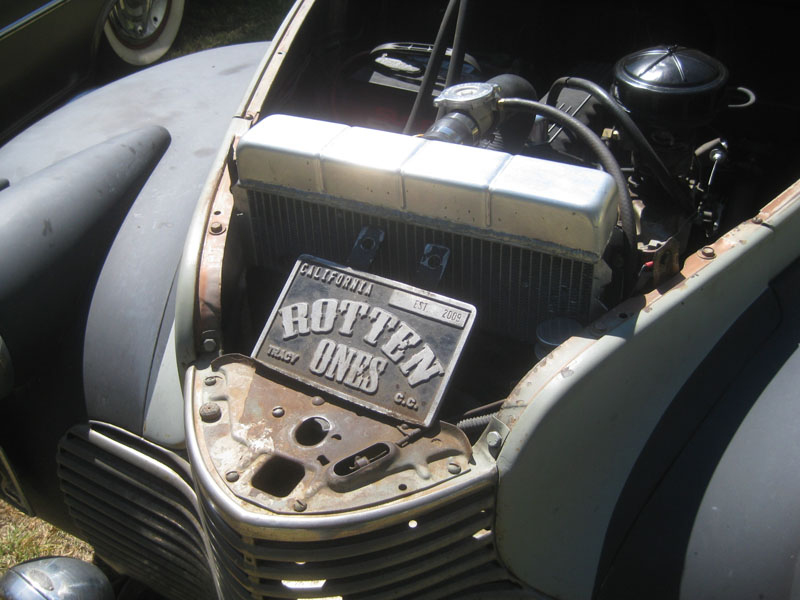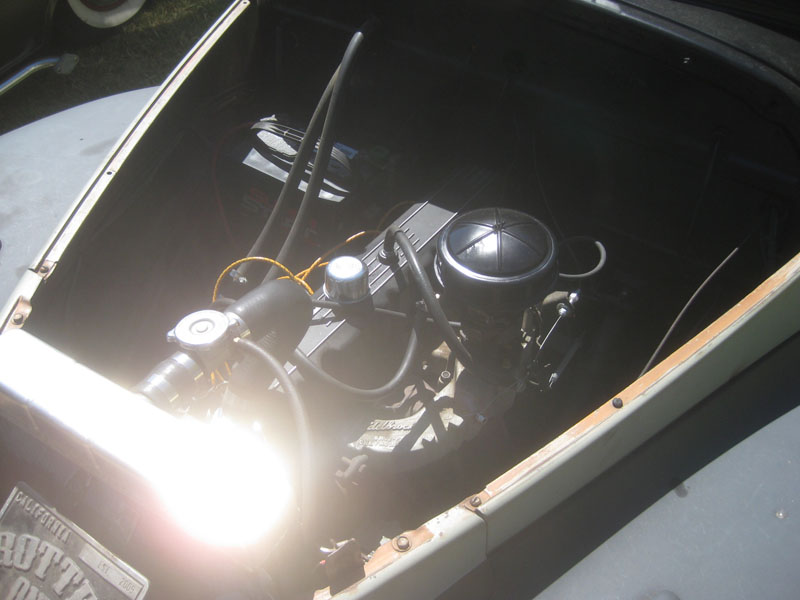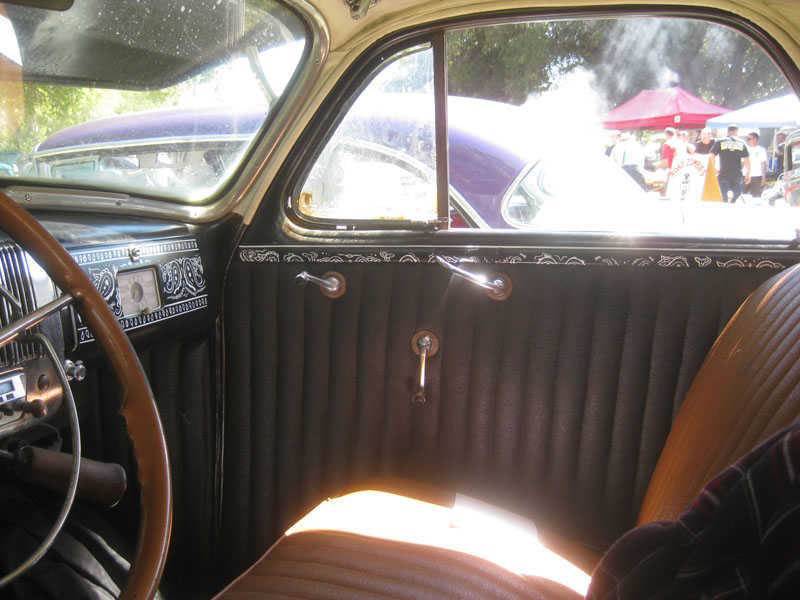 ---
1955 Chevy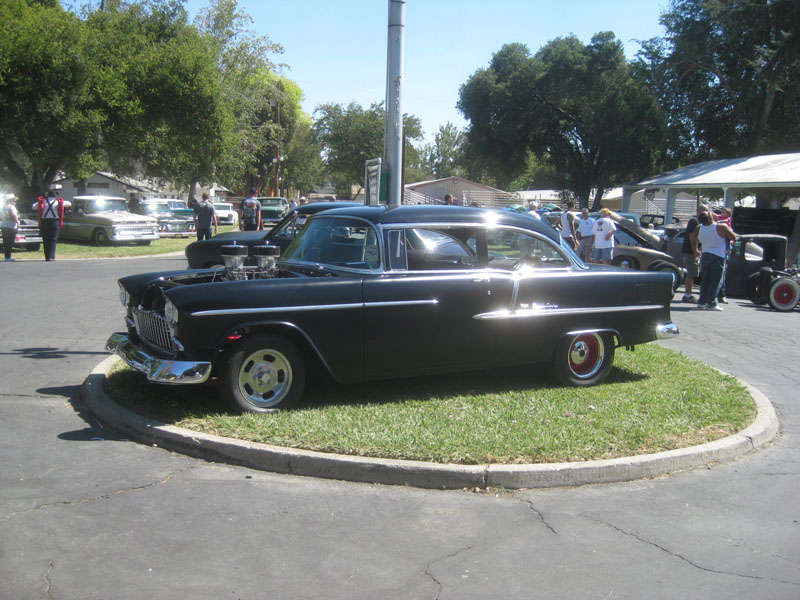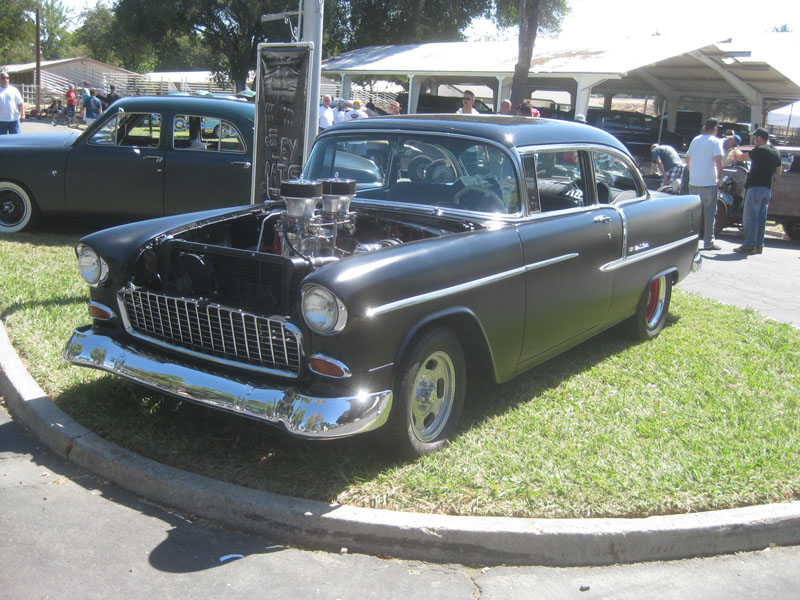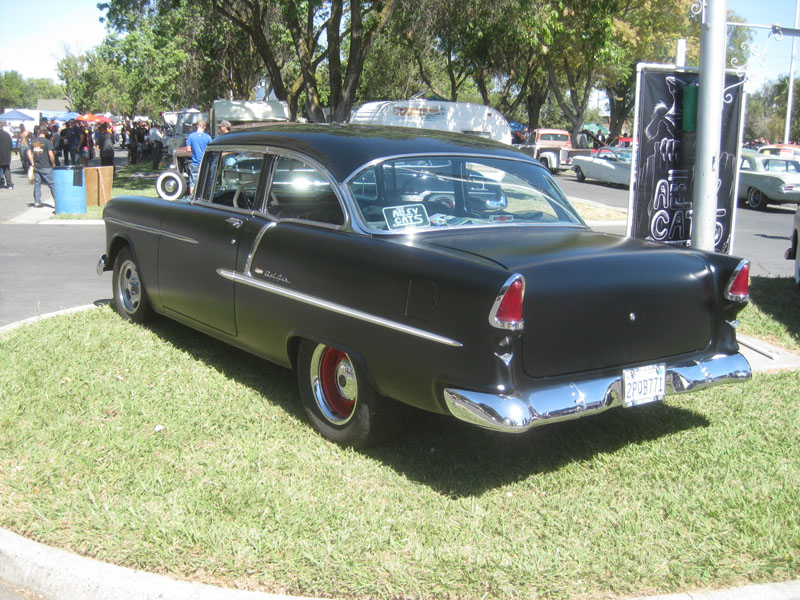 ---
1956 Chevy Station Wagon with Packard Tail lights!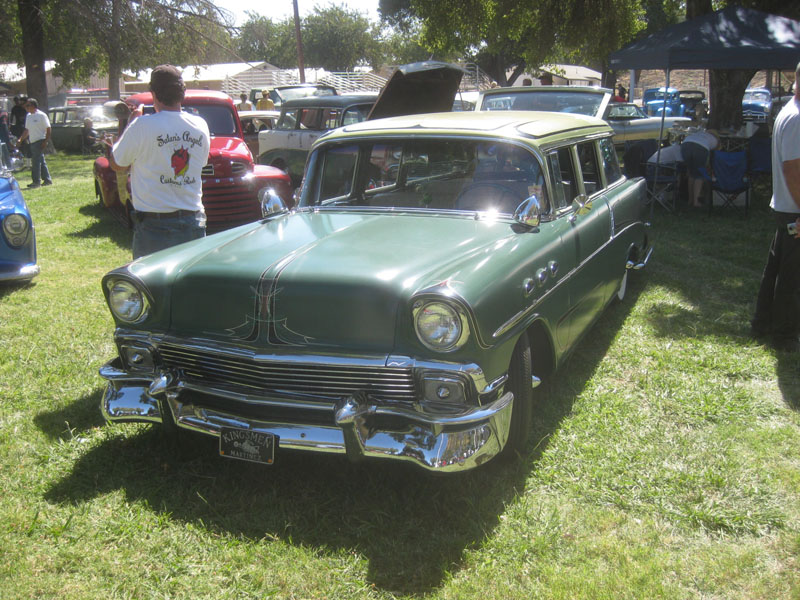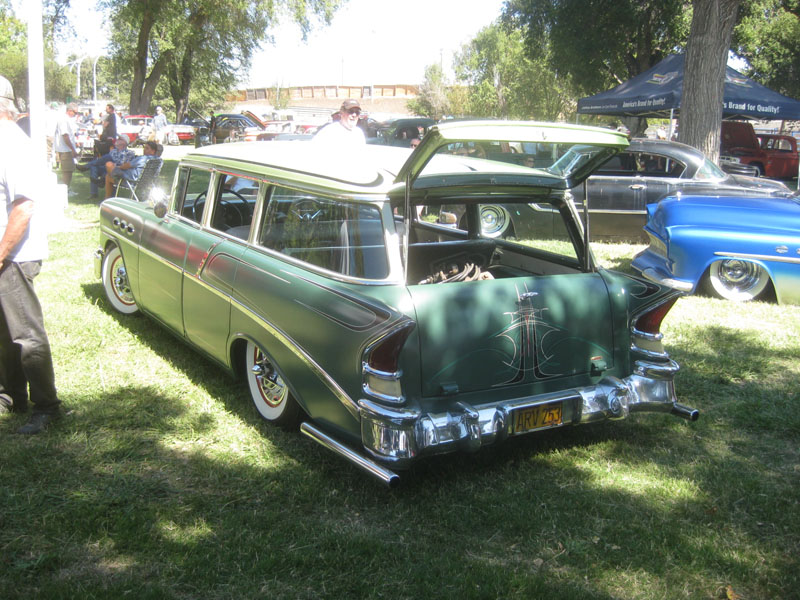 ---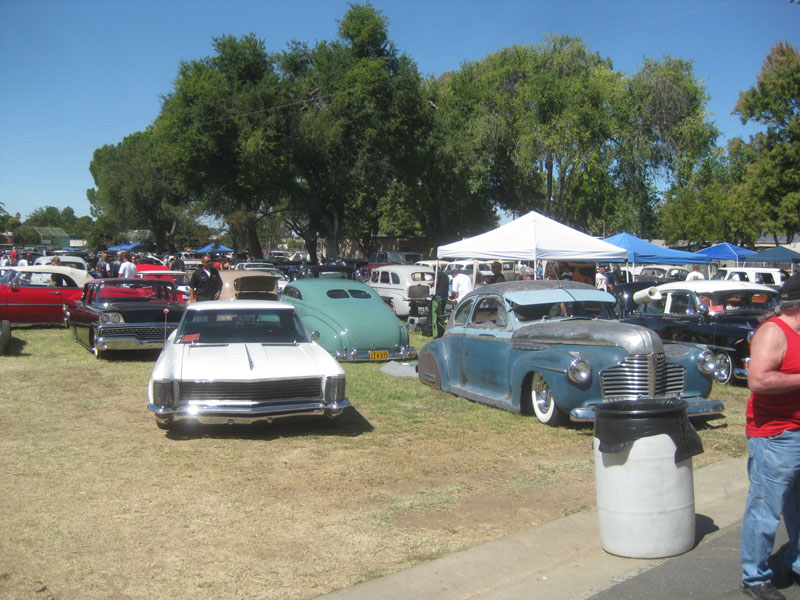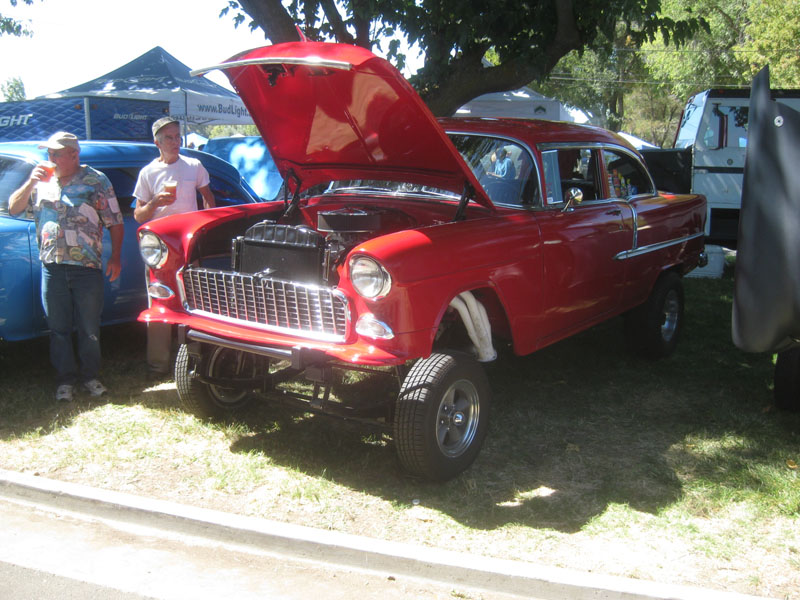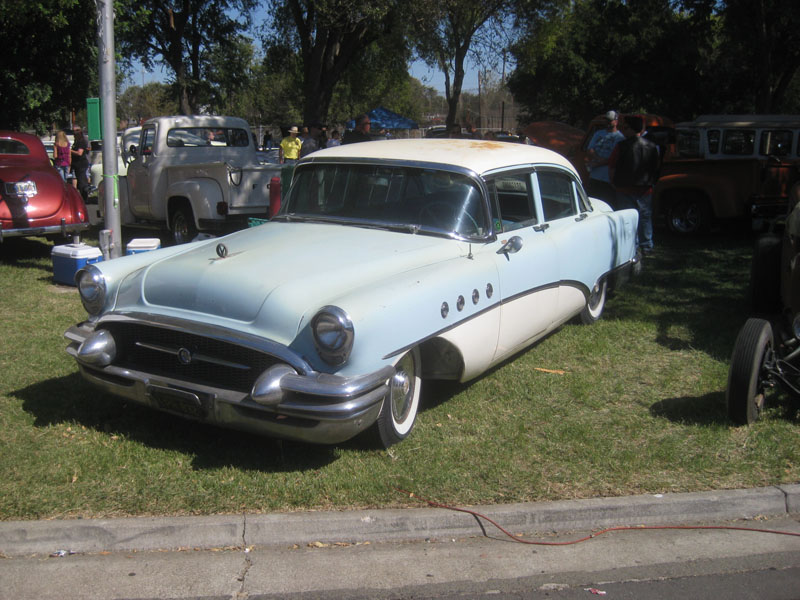 ---
Way cool 1923 Model T bucket with some Ford four banger!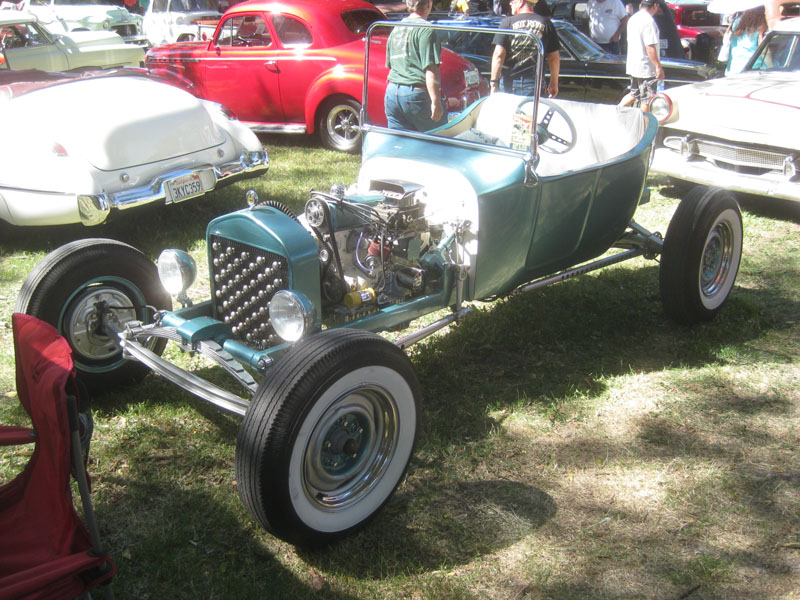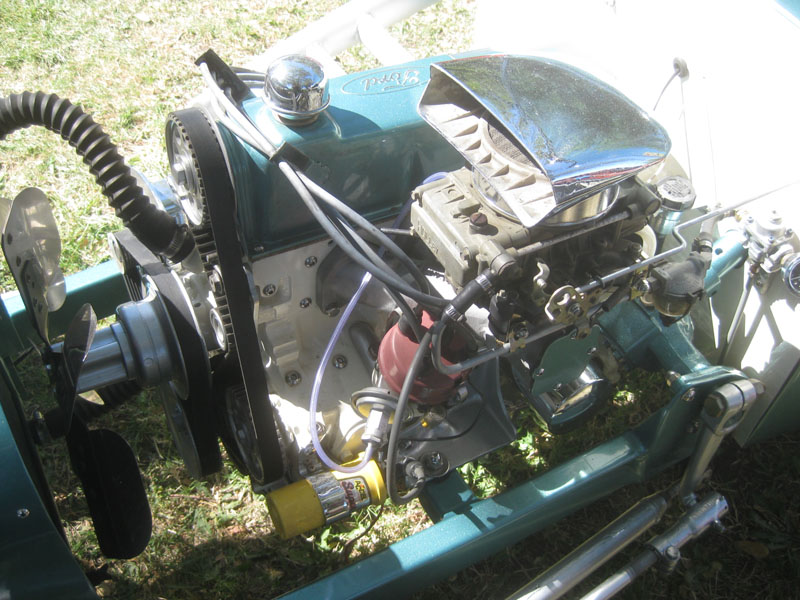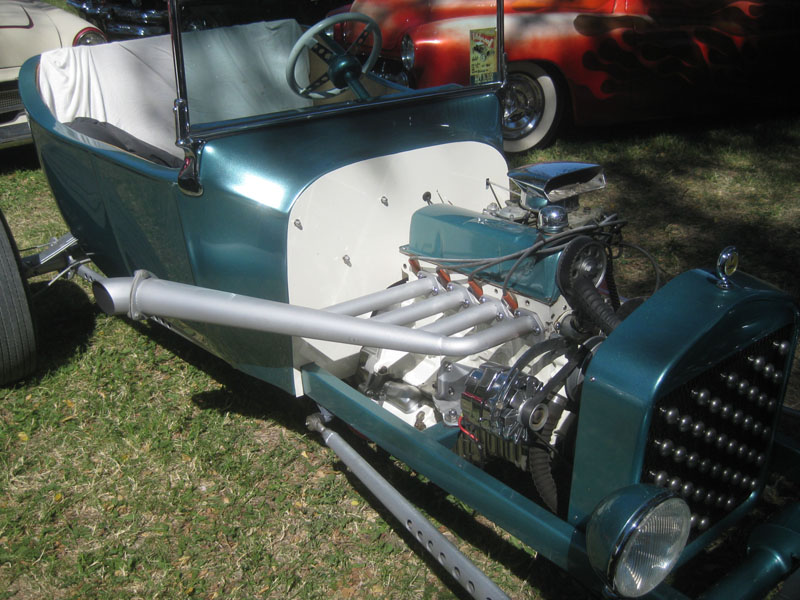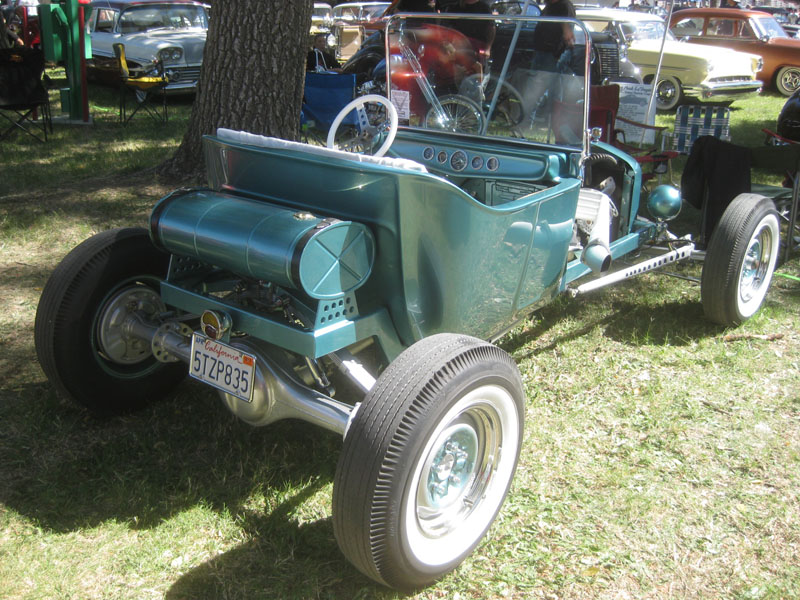 I loved this little car, a four popper for economy in a light little car would still be a riot to drive!
---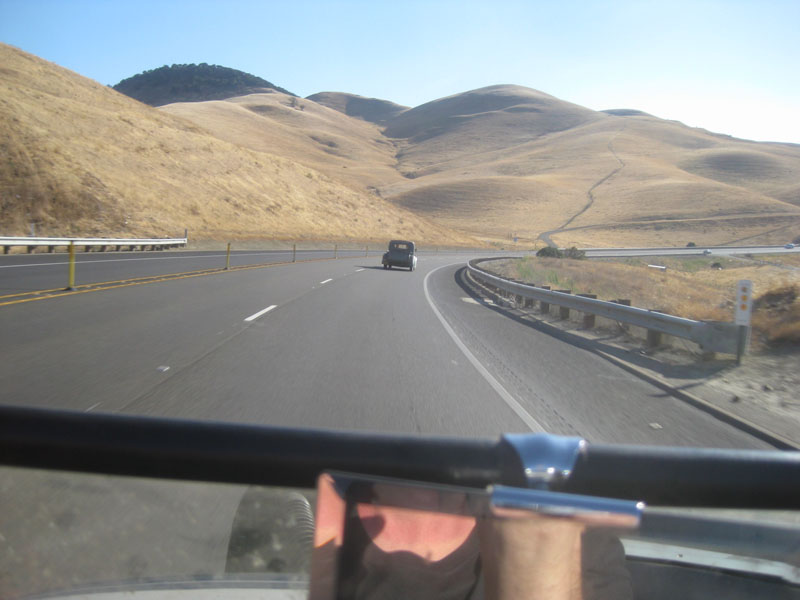 Sadly the time to go home had come, I always have a blast driving the A-bomb around and taking it into the show was fun! Will it make it next year with refinements or will I be driving a different hoopty?