1968 Dodge Charger 'WZZ051′
Pictures of my Charger right before I sold it….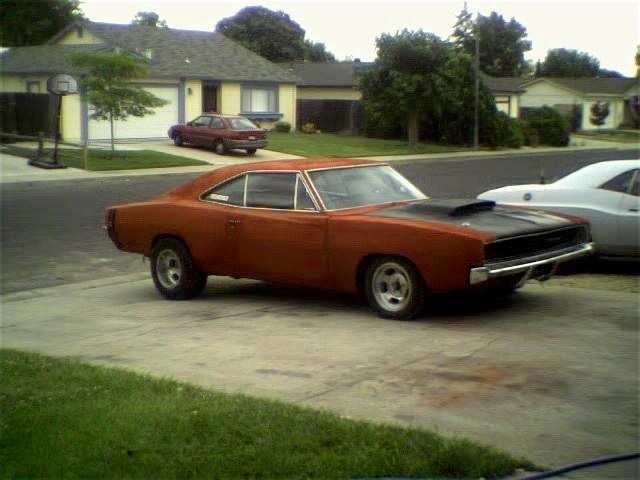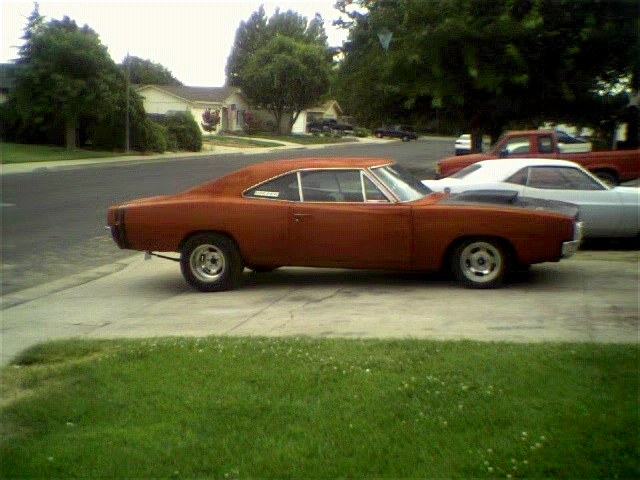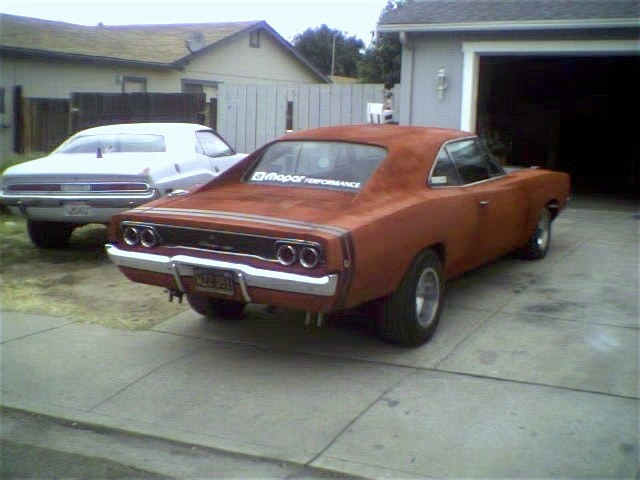 A video collection of my last time driving it….
Engine
440 cid; '78 stock bore HD block, windage tray, high-volume oil and gas pumps, rebuilt bottom end with forged crankshaft and new bearings, Mopar Performance .509/292 camshaft, '915' cylinder heads; fully ported and polished, hardened seats, heavy duty valvesprings (supports up to .600 lift), adjustable rocker arms, Edelbrock Performer RPM intake, Holley 850 mech. secondaries
Transmission
A-833 4-speed Manual, Centerforce Dual-Friction Clutch/Pressure Plate, Hurst Competition Plus Shifter
This Charger has been converted for the four-speed. The tranny, shifter, clutch, flywheel, etc. are all from my old Charger. The floor hump still needs to be welded, but that can wait for now.
Rear-End
Stock 1968 Charger Mopar 8 3/4, stuffed with a 3.91 'Sure-Grip' pumpkin, and Moroso wheel studs. Suspended by Hemi leaf-springs.
The drivetrain, four speed set-up, and other parts came out of my old '68 Charger which was totalled by some moron. Some parts have been upgraded, such as the clutch/pressure plate.
Chassis/Body
Fiberglass Six-Pack Hood and Fenders
Six-Pack scoop on a fiberglass Charger hood. It's styled like the hoods used on the 69 1/2 440 Six-Pack Superbees and Roadrunners. I still have to finish it up, just a few little things left. The fiberglass are, well, fiberglass fenders!
The quarter panels and trunk are shot, but those can be replaced. I don't have the time or motivation to do it, either.