The Wreck of Old '67
It was a typical morning commute for me, dropped the kid off at the babysitter, pop the top on my Pepsi Max, cruise into work in the fast lane.
As I got to the 205/580W merge the cars in front of me panic stopped. The Valiant had good brakes, I stopped quick enough to not hit them but during the fast braking the Valiant slid towards the right, apparently enough that I got clipped by a big rig which spun me out and caused all the damage.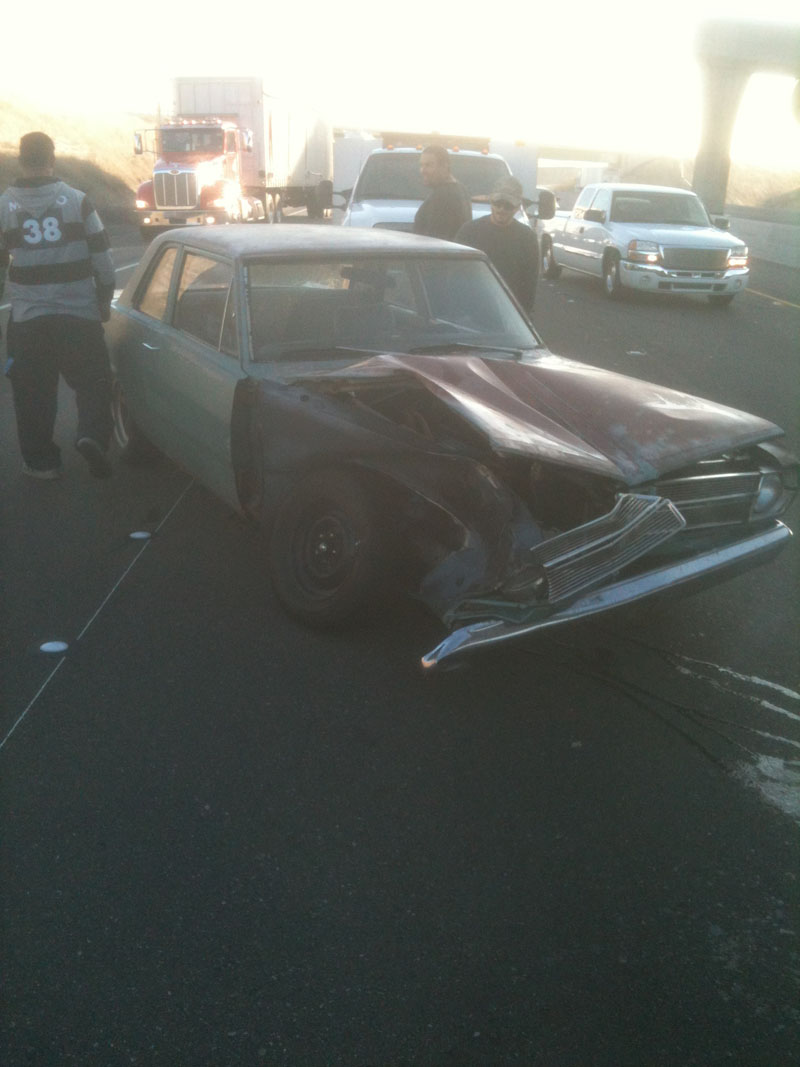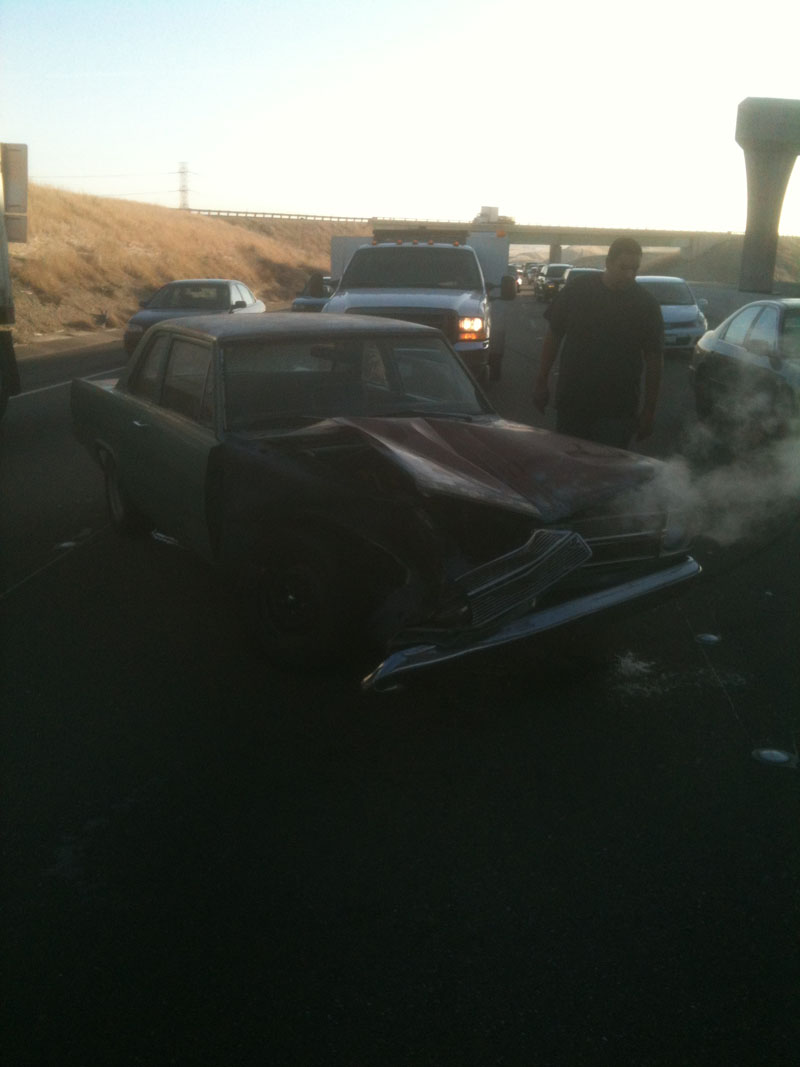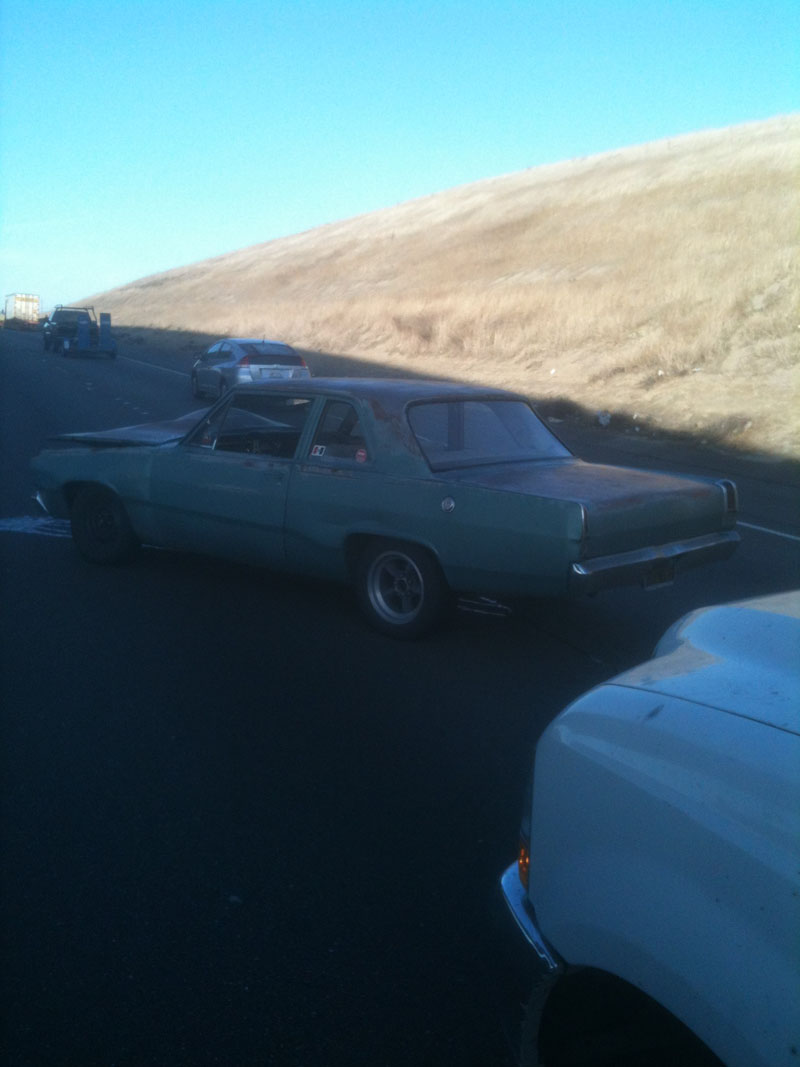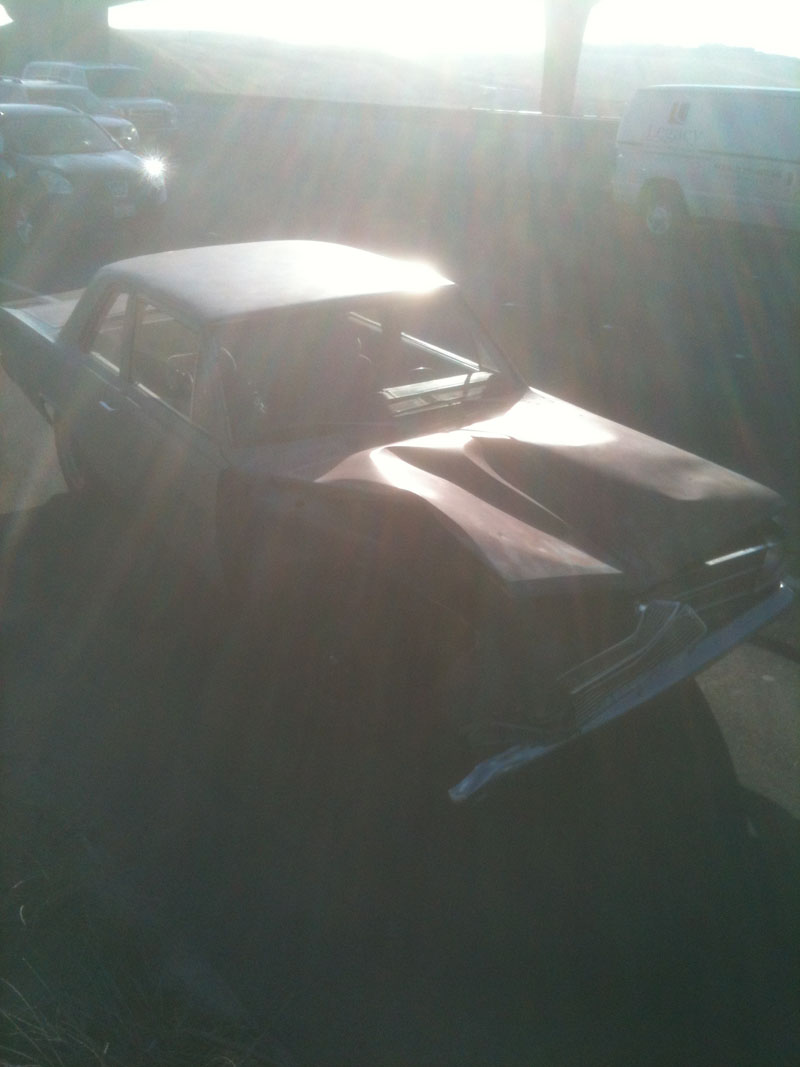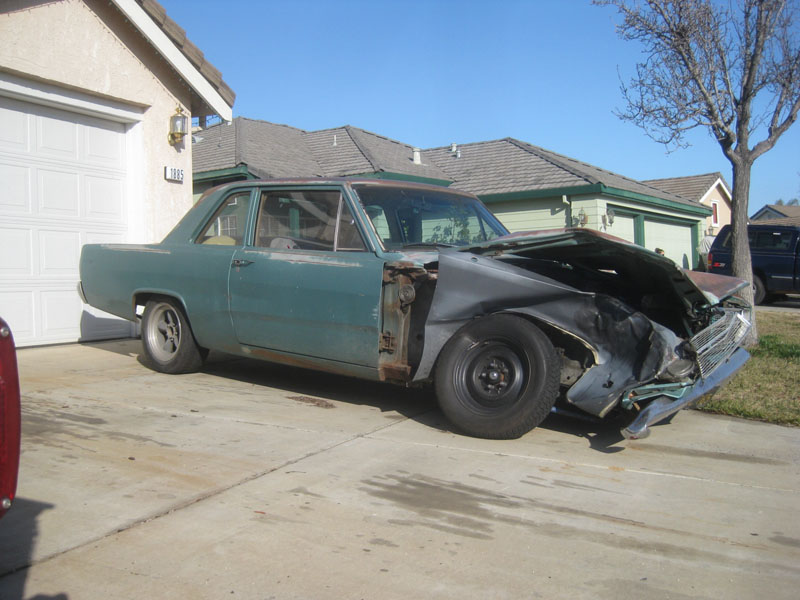 Back in my driveway…
It's really bad….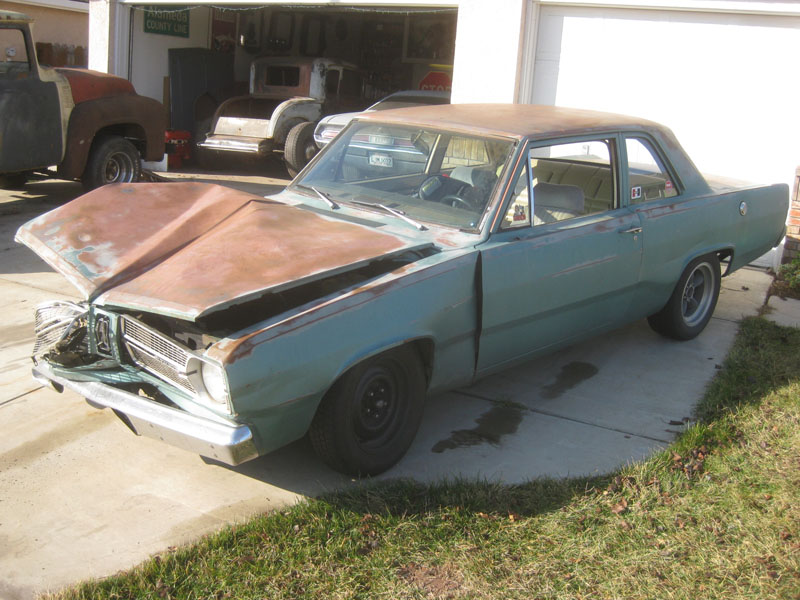 I'm beginning to feel particularly lucky this time…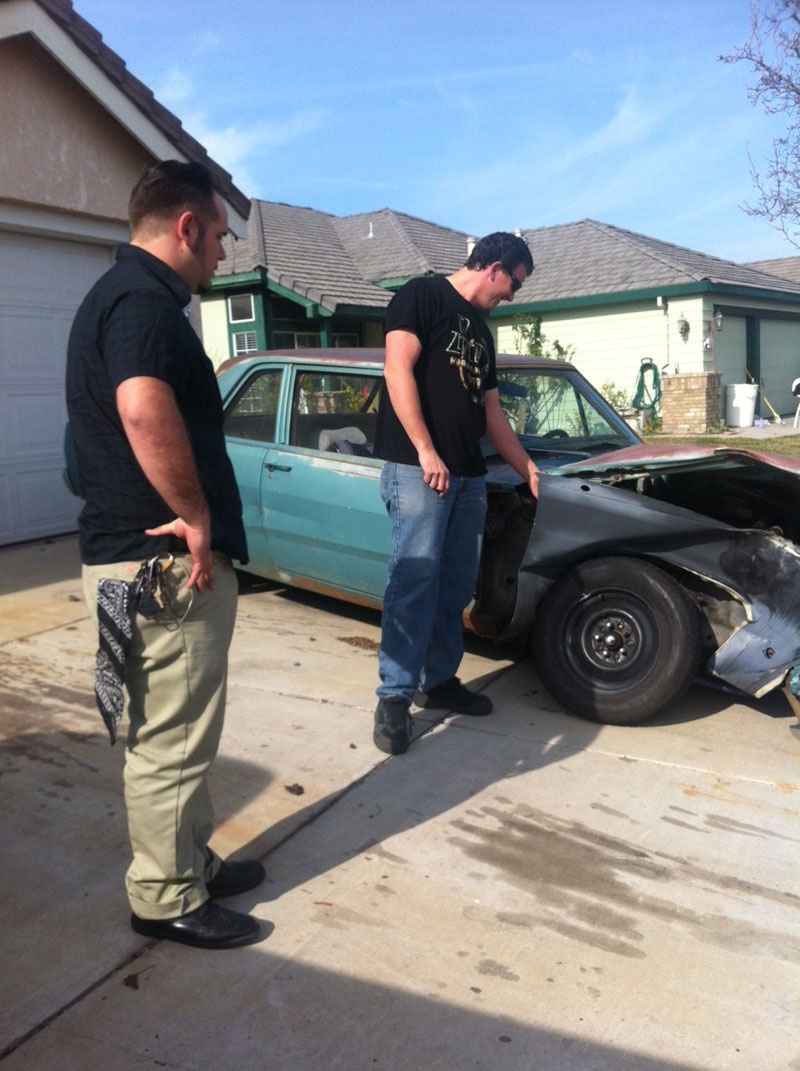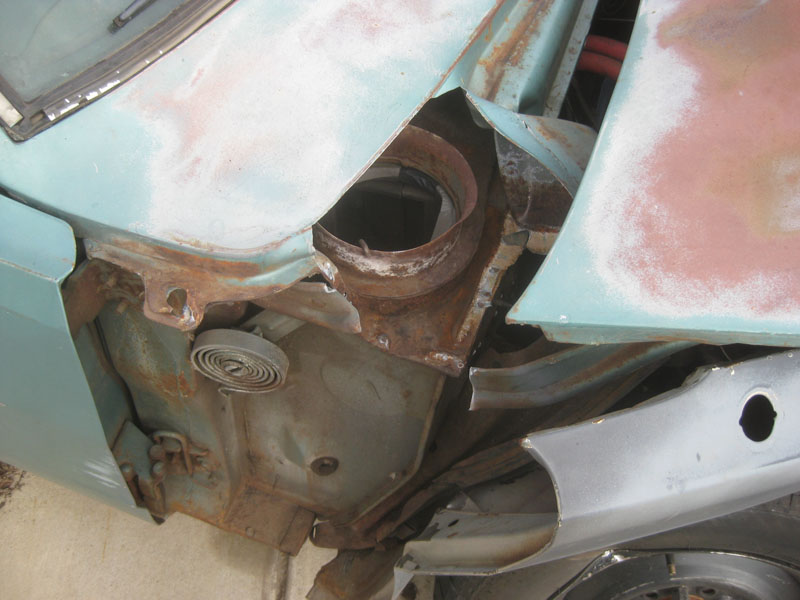 Tore the sheetmetal right off the cowl…
Sheared the passenger side hood hinge!!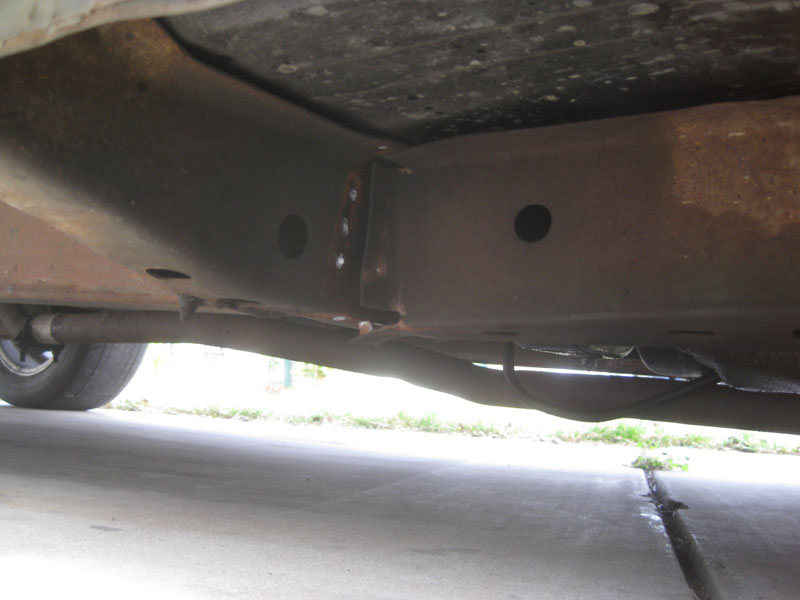 Passenger side frame rail pulled away from torsion bar crossmember…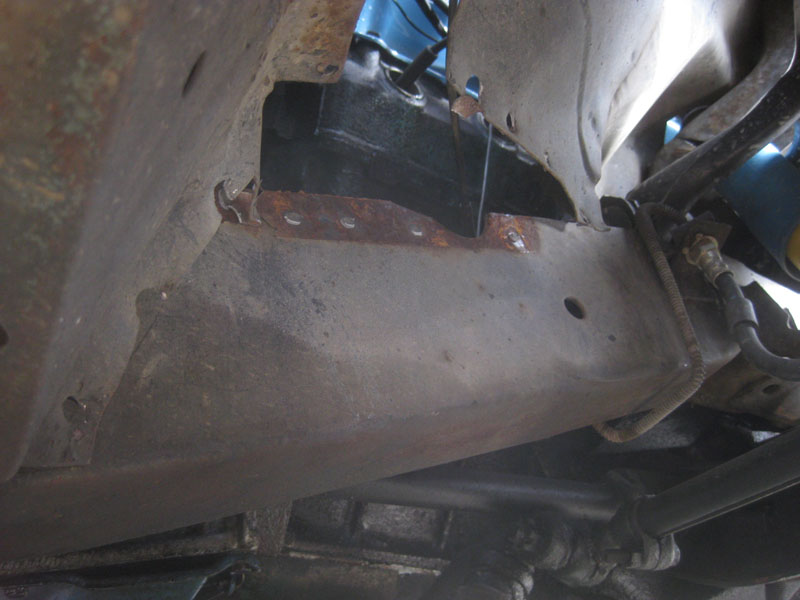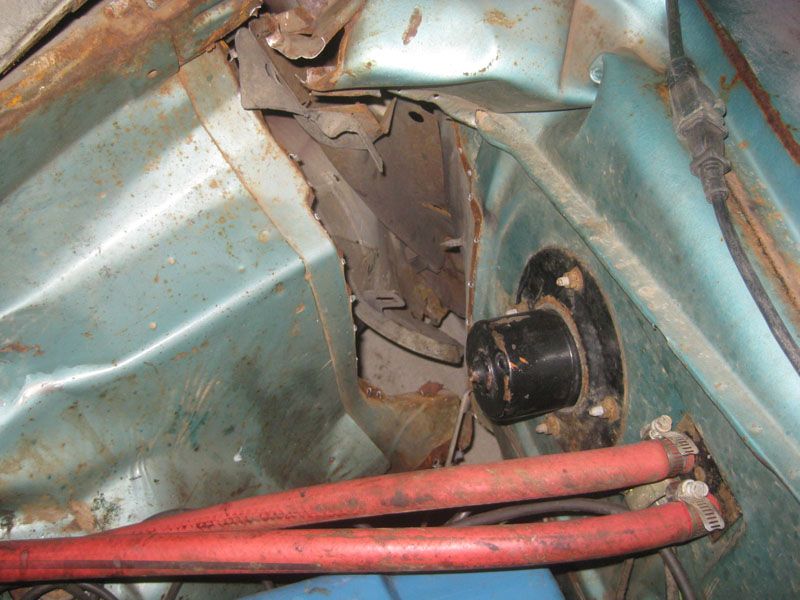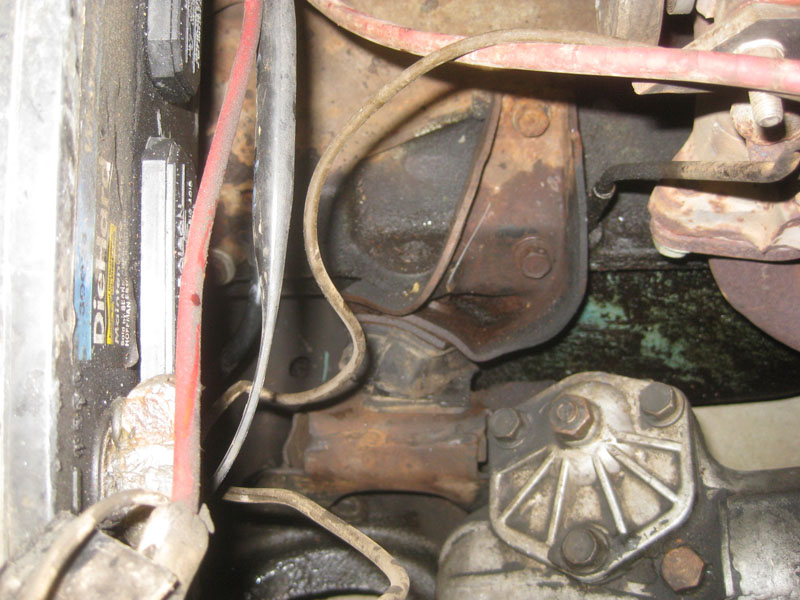 That motor mount bracket is supposed to be straight!!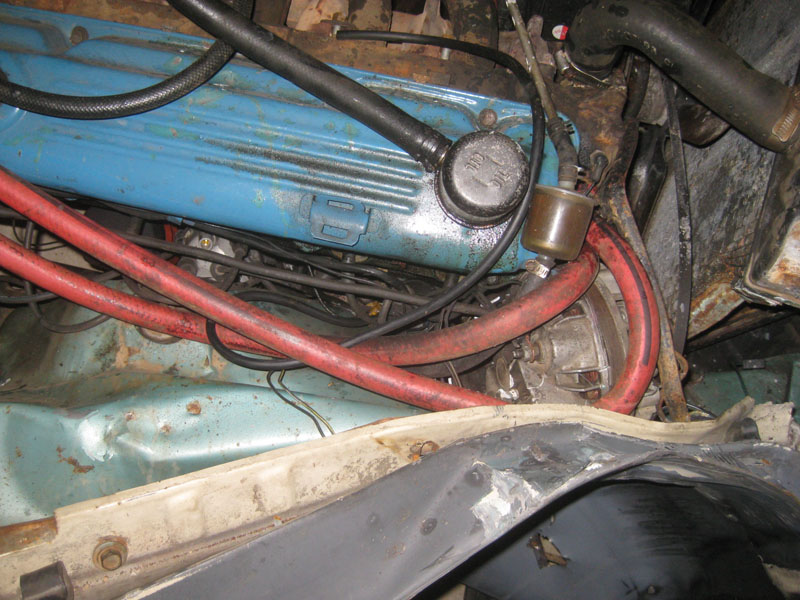 Crushed alternator…
Shattered bellhousing!!
I feel real lucky I'm okay, physically I haven't had any problems yet. Day after I felt like I'd been punched below the shoulder blades but I felt better after lunch.
I'm super bummed out about the car, but hopefully a lot of the goodies can go into the next A-body….