More than Parts, or How I scored a FREE 1956 Ford F-100
One cold Saturday evening I got a call from my good buddy Panel Pete wondering what I was doing. He wanted to come hang out, which was a treat as ever since I've moved to Tracy I've felt like a pariah.
Through course of conversation he mentioned a junky mid-50's Ford truck awaiting a cleanup crew on a foreclosed property. I was interested in it for the parts, after all, the F100 brakes and steering column are hot tickets for the early Ford hot rods I build. Pete tells me it's pretty much got to be a one day operation, if we don't grab it Sunday it'll be gone on Monday.
Sunday morning rolls around and I make some phone calls to secure a crew at the last minute to help me drag the carcass home. Chevelle Norm breaks a date with his wonderfully understanding lady to help me trailer it as well as my other buddy Greg.
I get there minutes after Norm does and we survey the scene. At this point I realize it's a 1956 Ford F100, an incredibly popular truck and it's in remarkable shape. Parting it out loses it's luster and I realize I'm probably about to build myself another truck, if we can get it home.
We were working pretty hard so I didn't take any pictures until we got the thing up onto the trailer.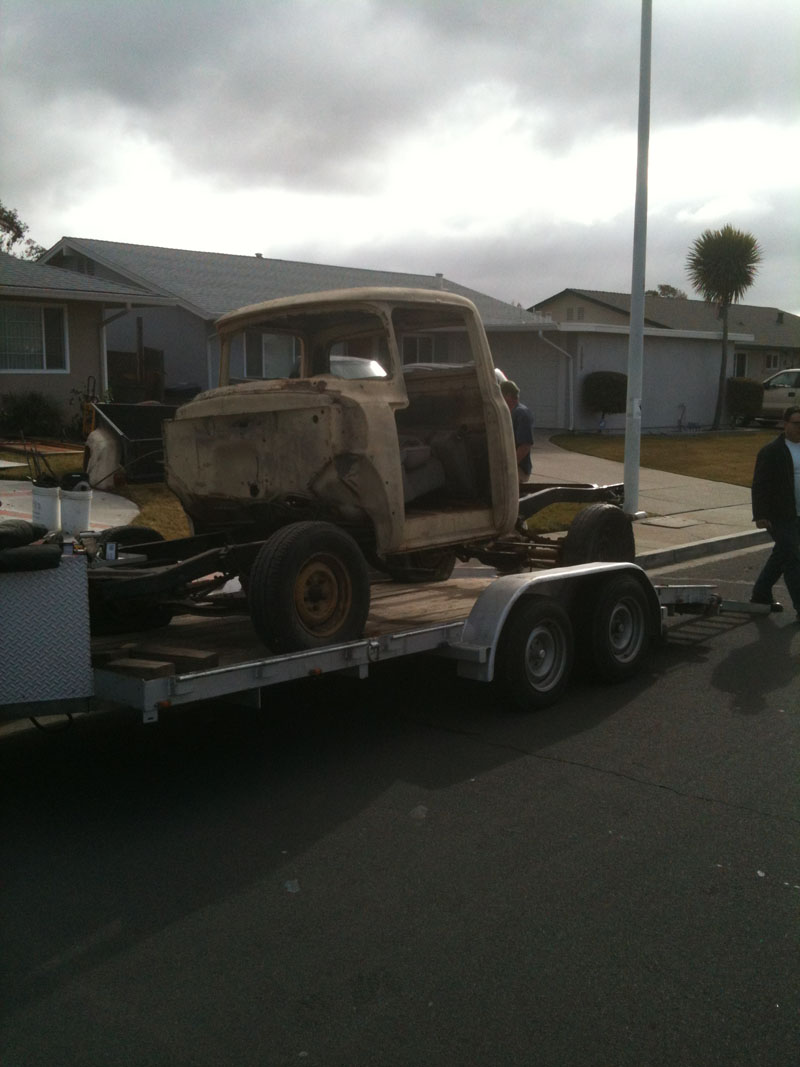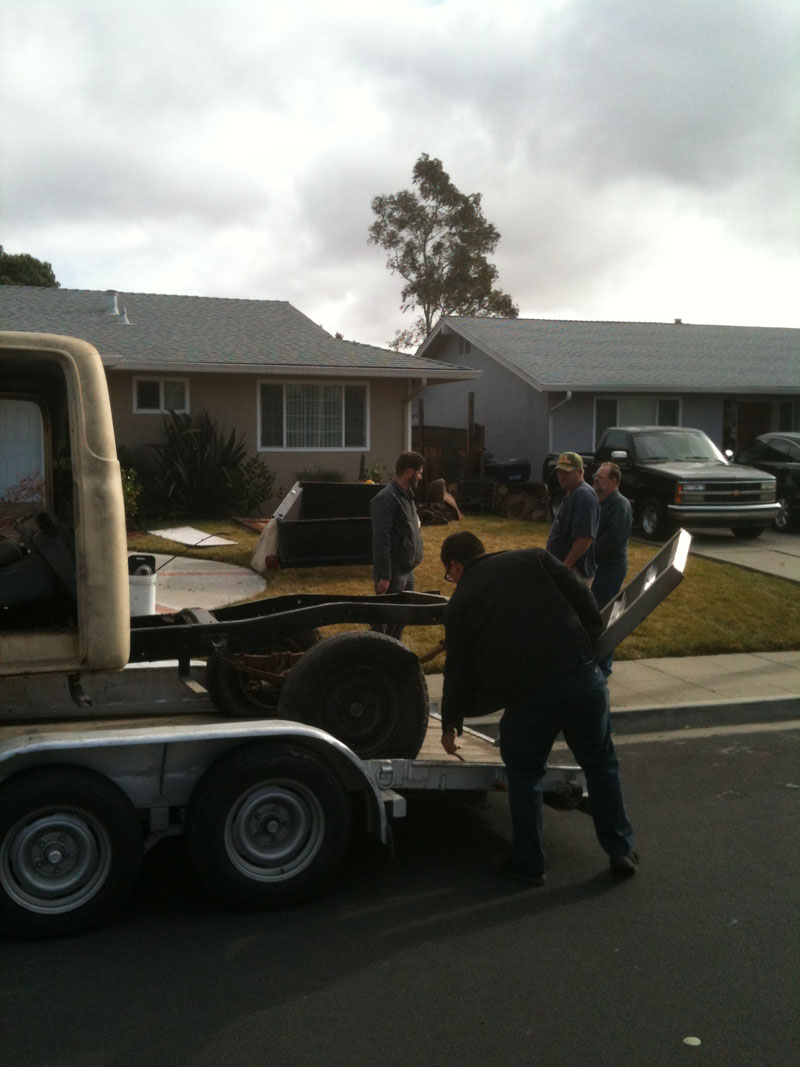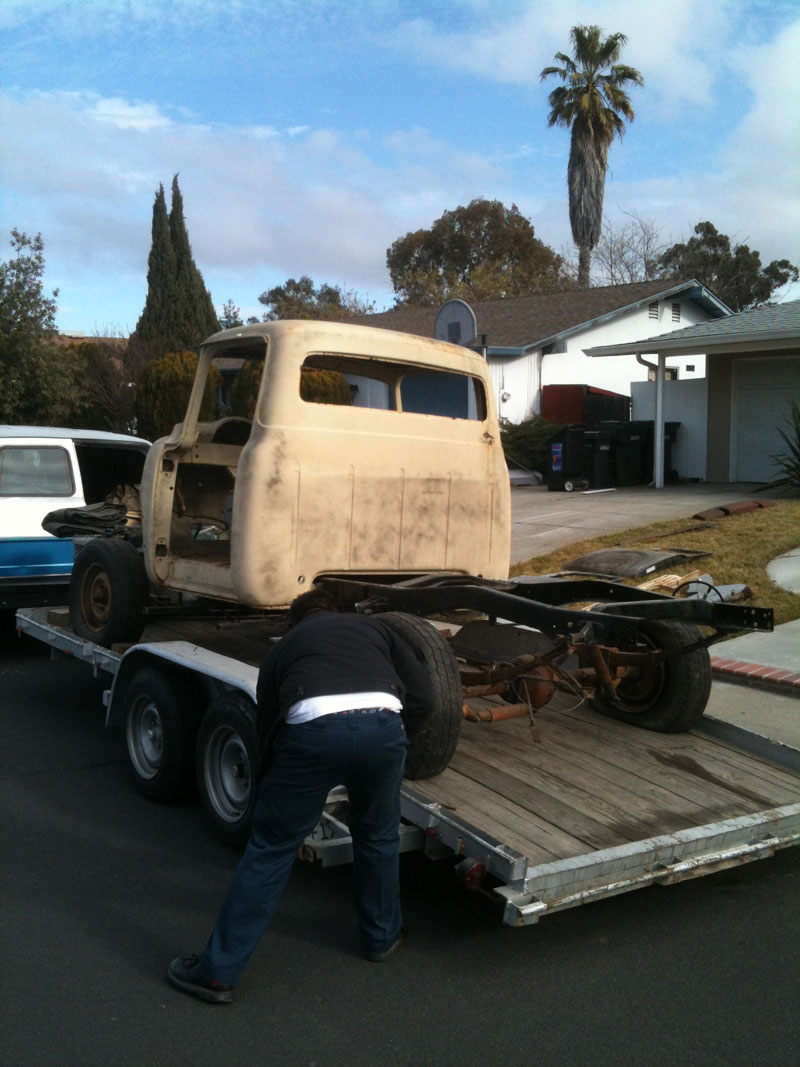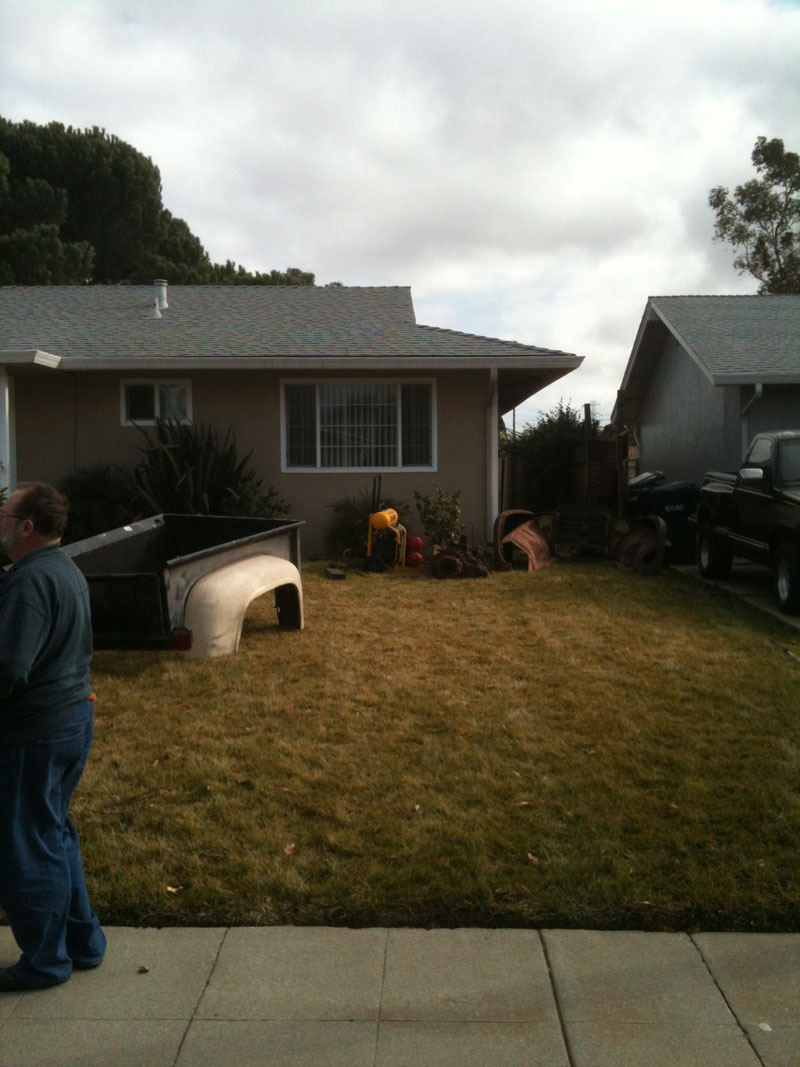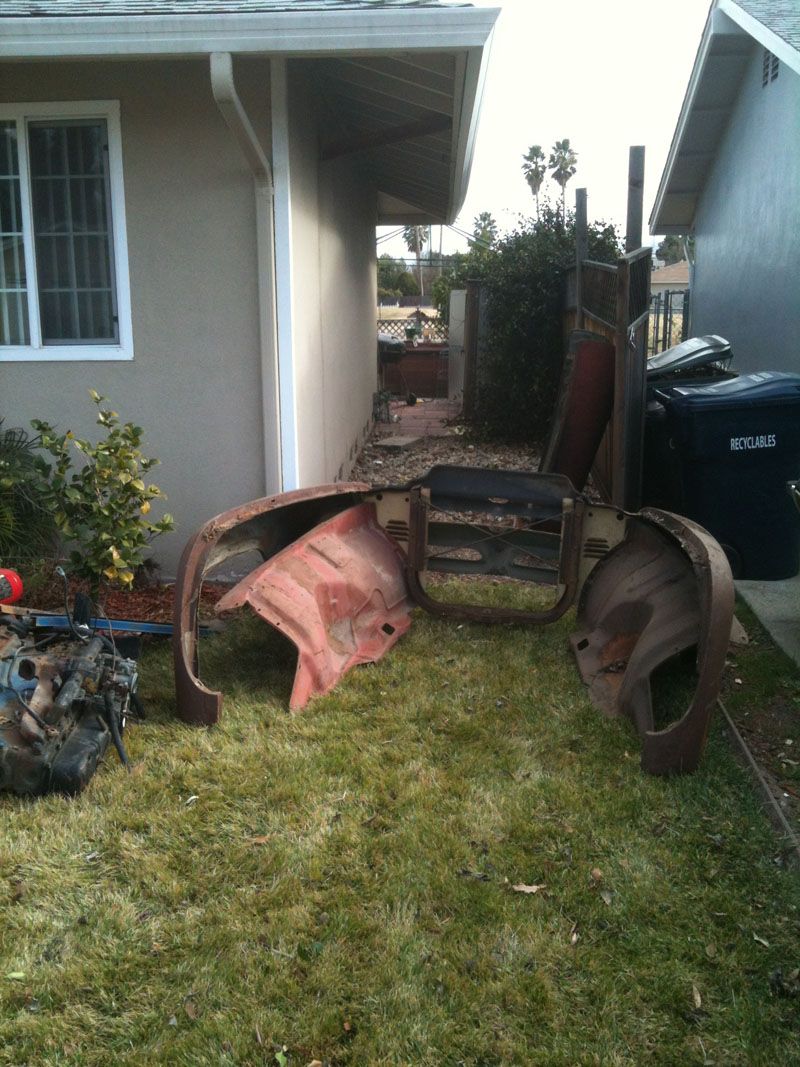 This is the sideyard we pulled it out of. There was only a couple of inches on either side of the truck!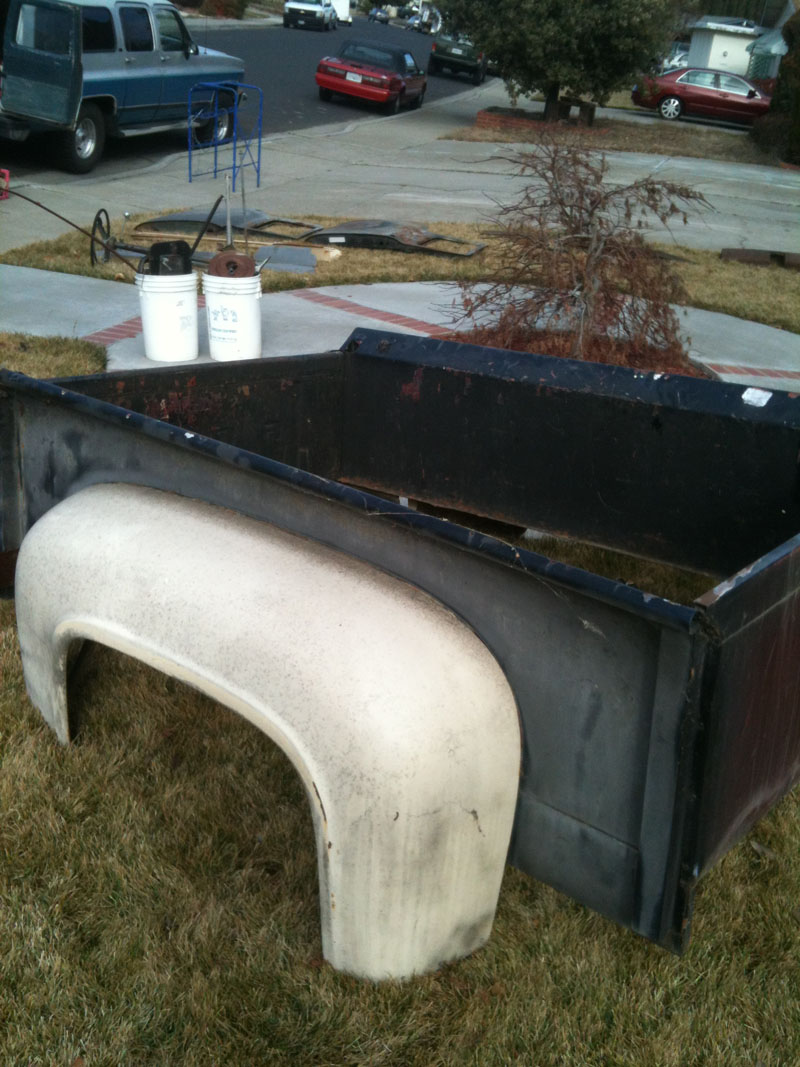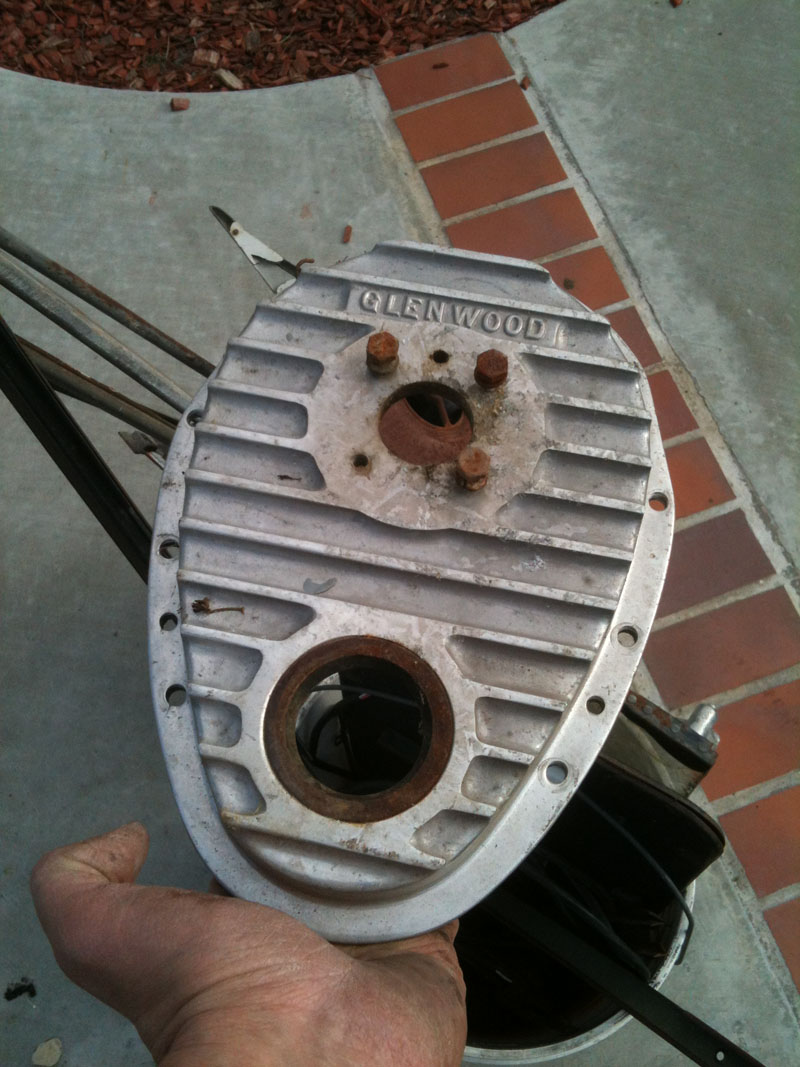 Cool finned aluminum timing chain cover behind the seat in the cab!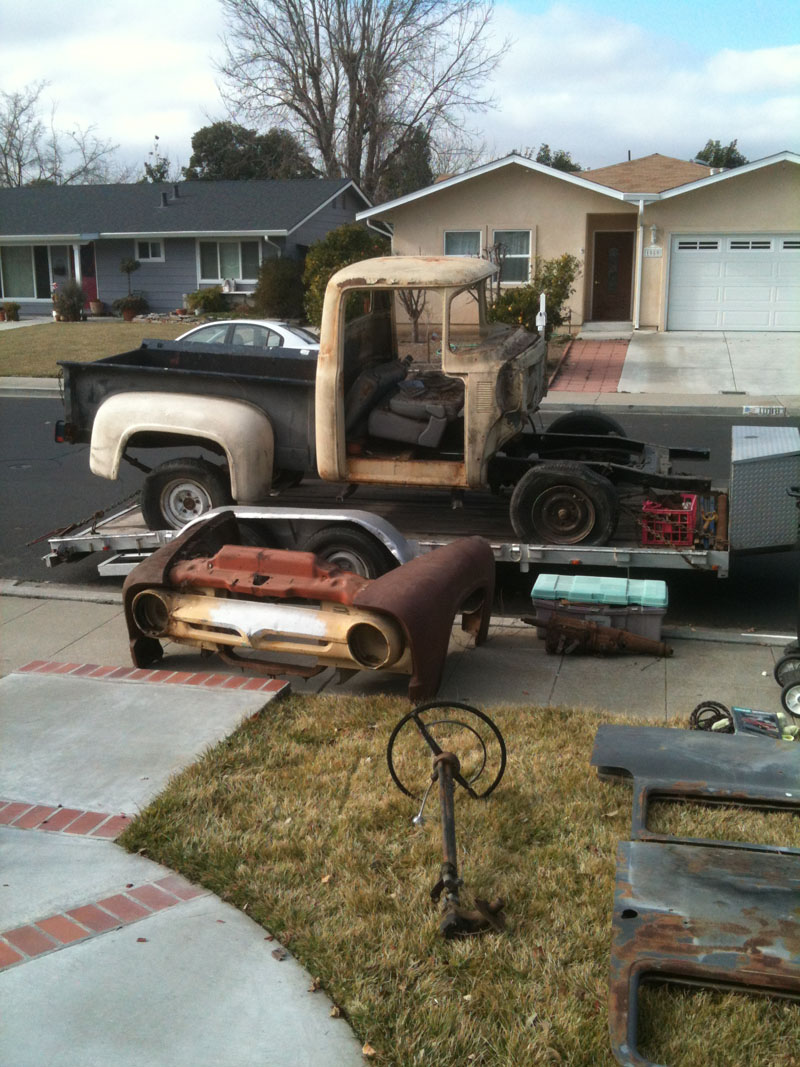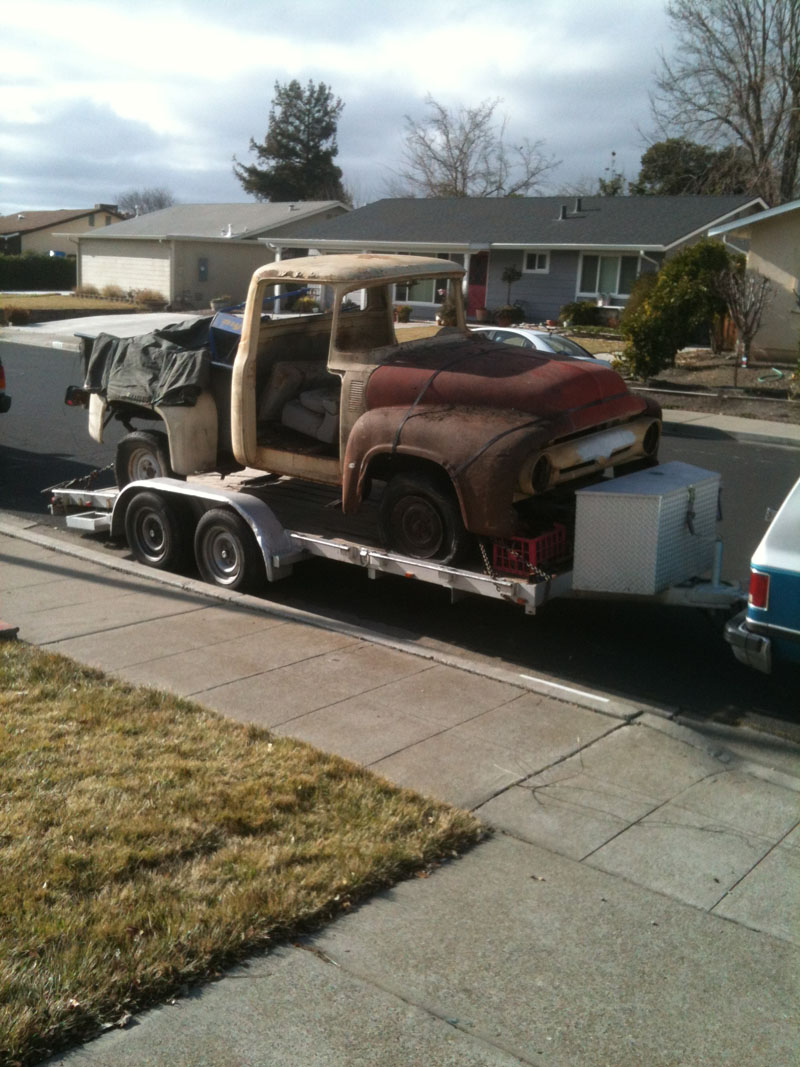 About a week later I'd had the doors bolted back on and it was beginning to look like a truck.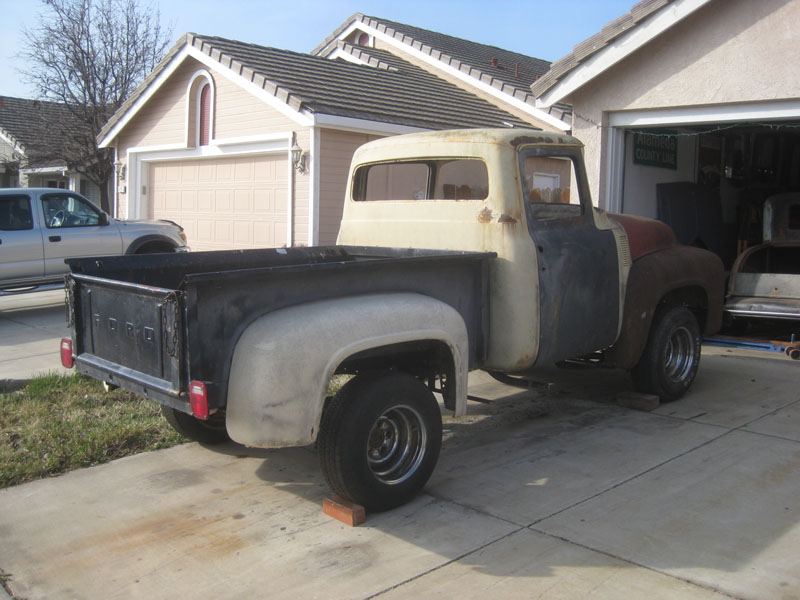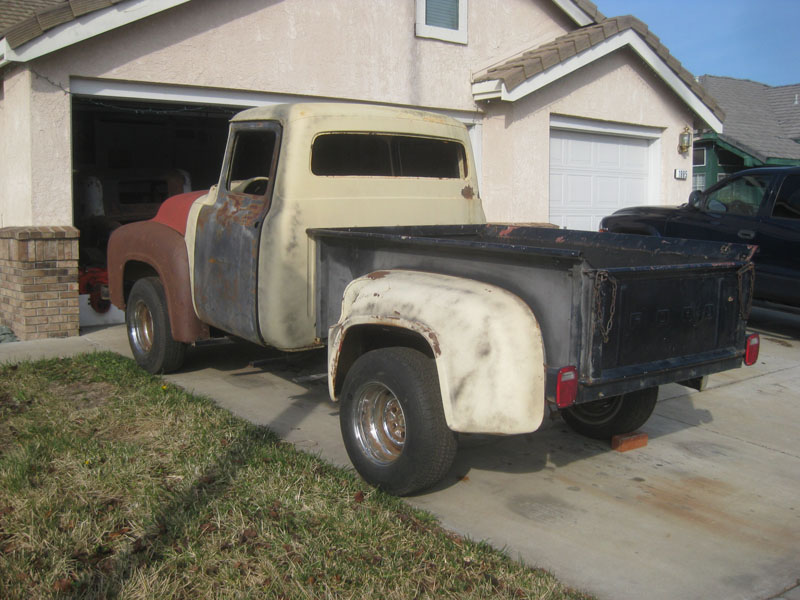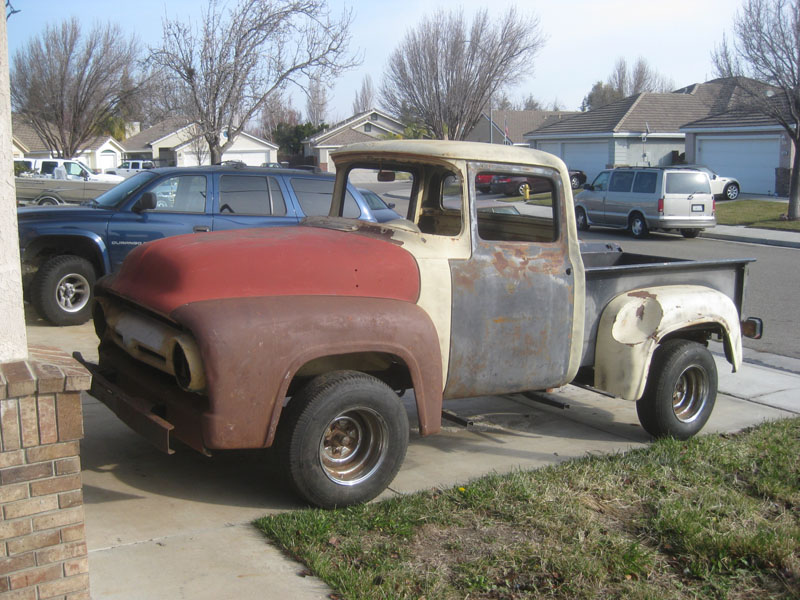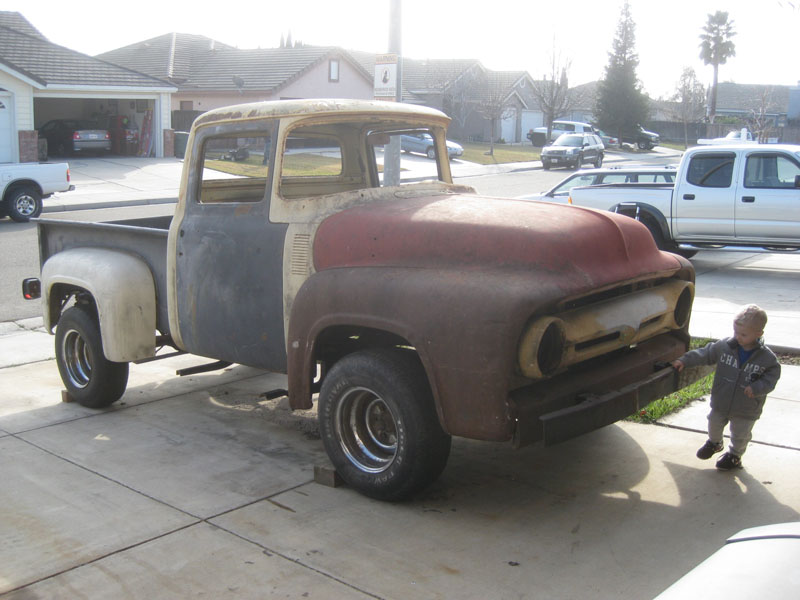 It's in much better shape than my 1957 Chevy truck when I got it, so it'll make a nicer parts hauler than it did.
I was considering a Chrysler 383 big block, but Panel Pete has offered up an old box truck powered by a 300 Ford six cylinder and a three speed so not only will the truck stay all Ford it'll be the first Ford engine I've intentionally put into something!