1967 Plymouth Valiant 2 Door Coupe
I had been on and off looking for a cheap Valiant two door, and I finally found one!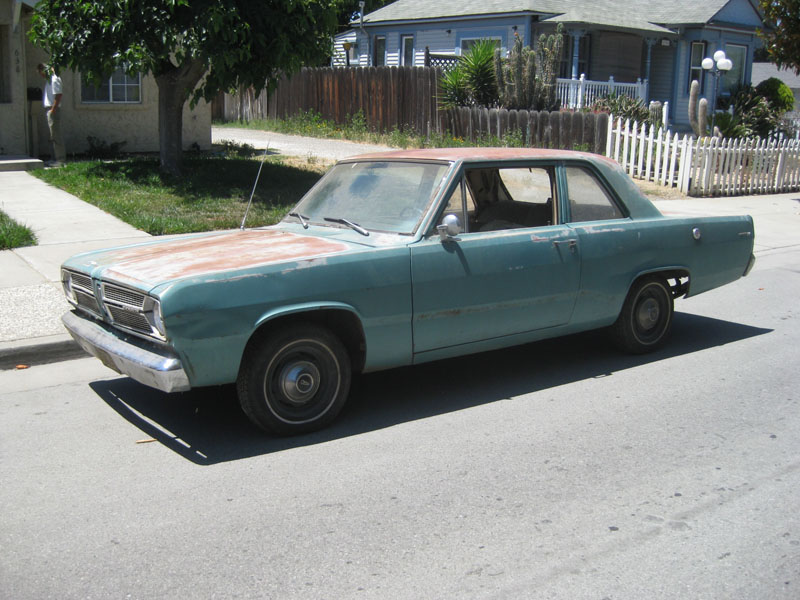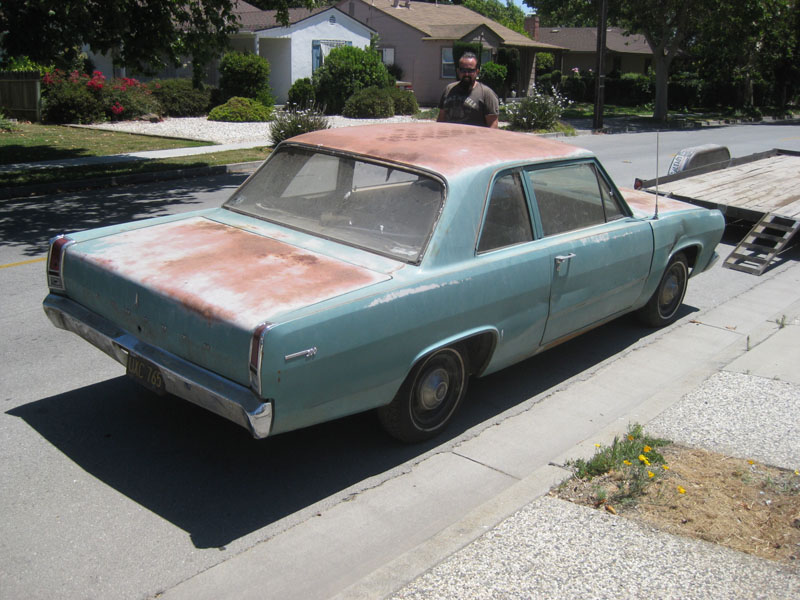 A few years after I sold my old blue 1968 Valiant Sedan I started thinking about picking up another one, this time a two door coupe. That car kept going after all my friends and I ruthlessly beat it on nights of drunken debauchery and other insanity. I've always thought that two door with a slant six would make a good daily driver without suffering from the neophyte gearhead image attached to the four door versions.
This little car is a 1967 Plymouth Valiant 2 Door Coupe with a fire-breathing 170 cube slant six. Built on May 3rd, 1967 at Chrysler's Los Angeles, CA plant.
Manual drum brakes and manual steering with an automatic transmission.
The fender tag revealed that it was originally painted KK1 Medium Turquoise Metallic Paint with a L4T Medium Tan Metallic interior. Also noted in the tag was that it was a "sold car", which means somebody ordered this way!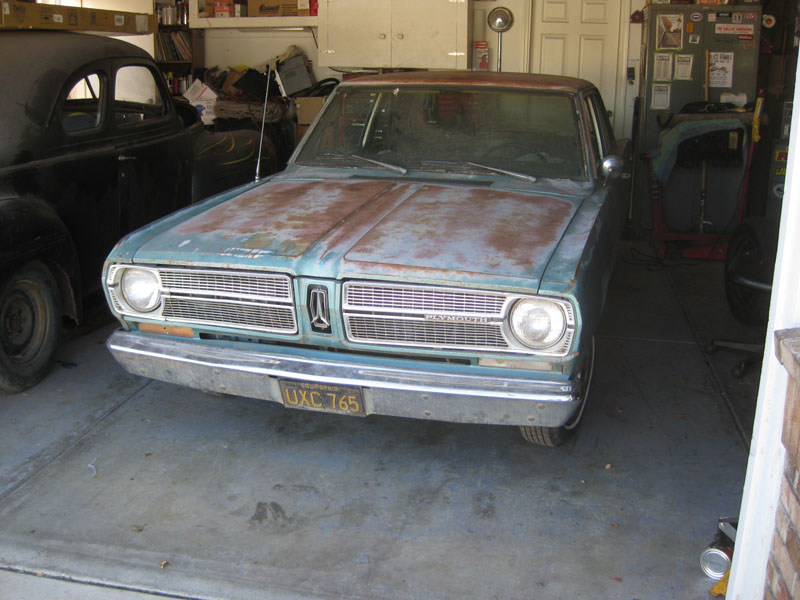 After dropping in a battery I tried the lights and they all work, along with the hazards. I can hear the horn relay clicking, so I'll have to play around with the horns to get them working. Probably a grounding issue…
With a little gas in the tank and carb she roars to life, with the lovely ticking of an exhaust manifold gasket leak. Yay!!