Mopars North of the Gate 2009
Wine Country Mopars put on a show every year at Infineon Raceway. It's one of my favorites, because it combines all the popular elements us car guys like: Drag Racing, a Car Show, and a small Swap meet!
This year I drove my Challenger up for a little drag racing. Kyle brought his Coronet, and we met Steve with his Belvedere there and Bill with his Coronet.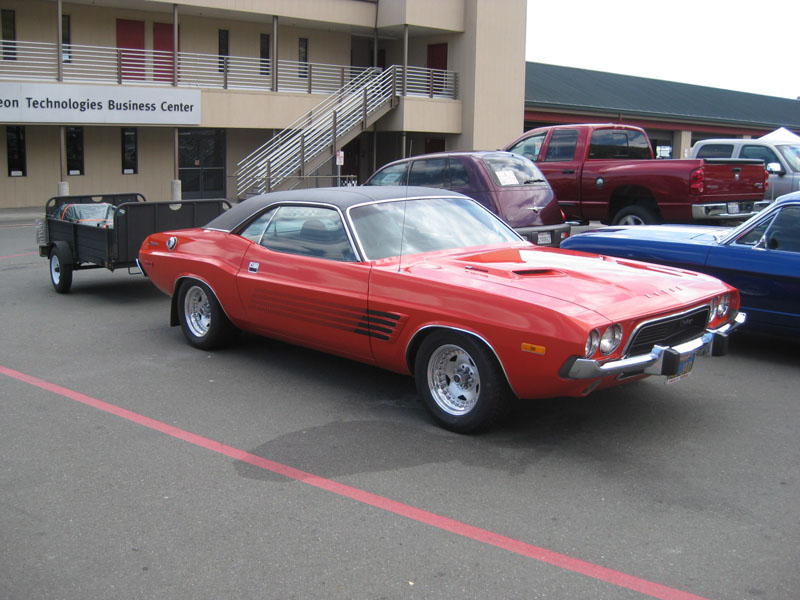 This black on black 1970 Dodge Challenger 426 Hemi RT/SE was my favorite car of the show!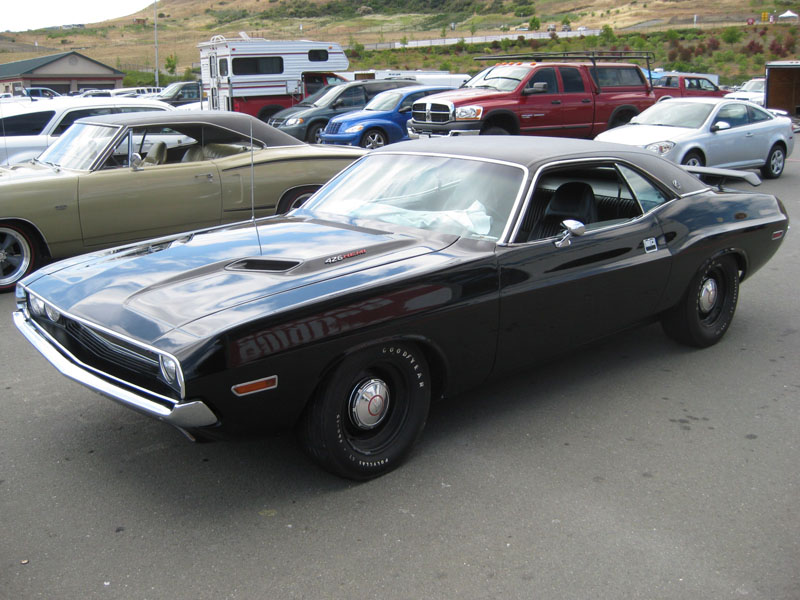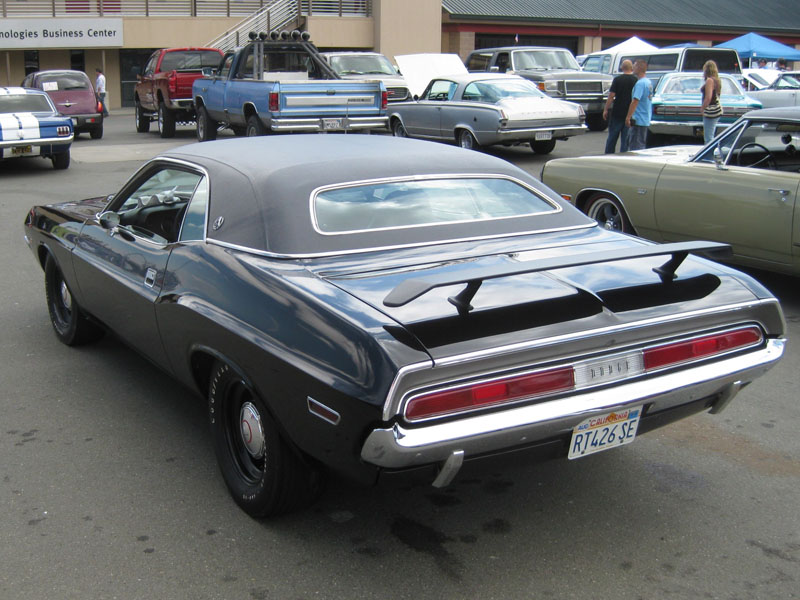 This was the First Run in my 1970 Dodge Challenger. Ran a 14.1 at 97 mph.
Stock 440 w/ headers, intake, and 750 dbl pumper. No slicks.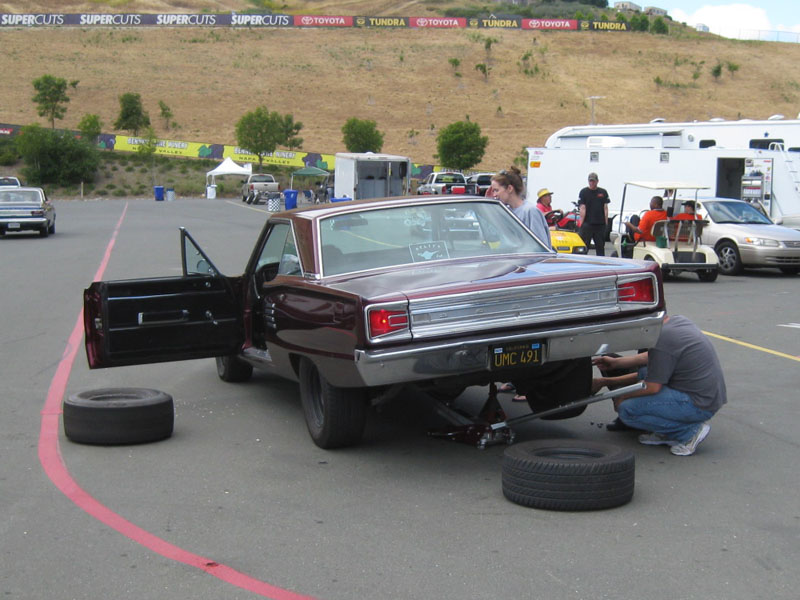 Kyle put the slicks on his car, only to find the ride height had changed enough to cause the slicks to rub, so the slicks had to come back off.


Kyle's awesome 1966 Coronet, driving by en route to the staging lanes.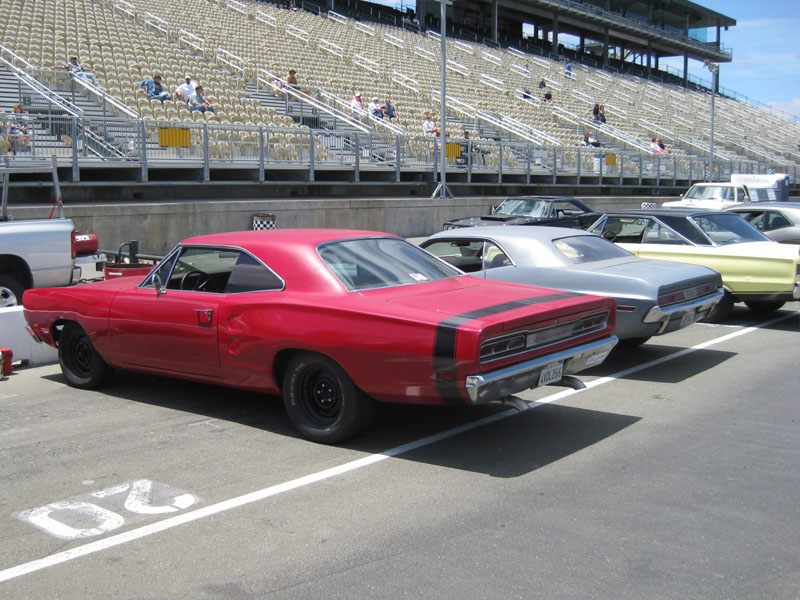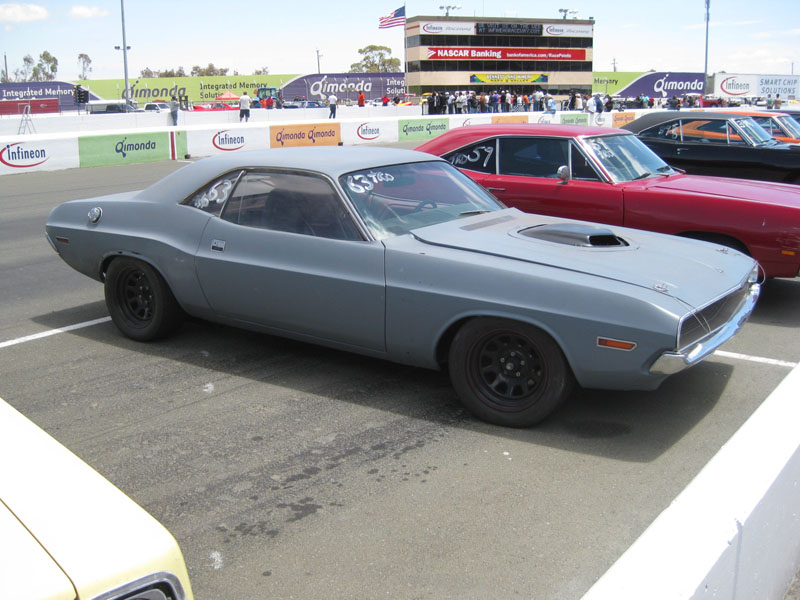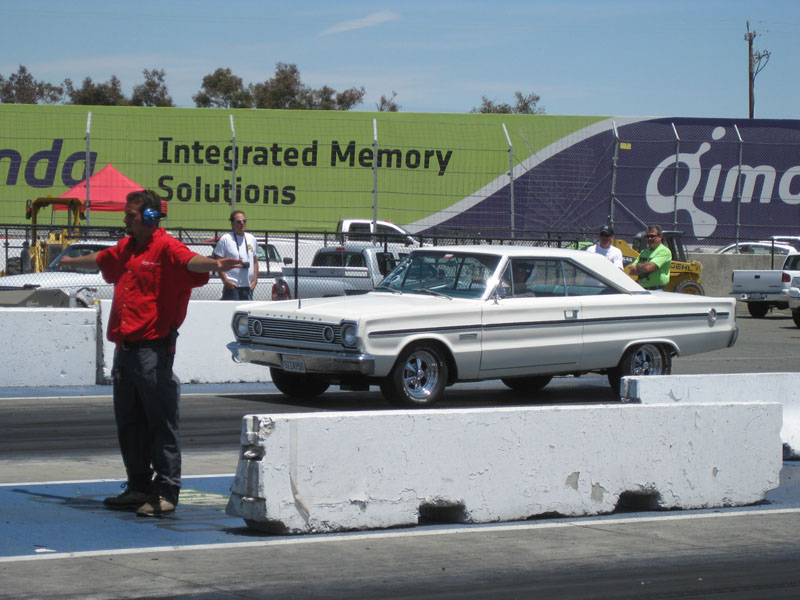 Steve's Belvedere


Steve ran a 13.7 at 108 MPH.



This was the second run in my 1970 Dodge Challenger.

They had started the bracket racing, so both Kyle and I dialed in with a 14.00.

I ran a 13.9 at 99 mph, so I broke out of my bracket, but Kyle went on to the next round with a 14.5.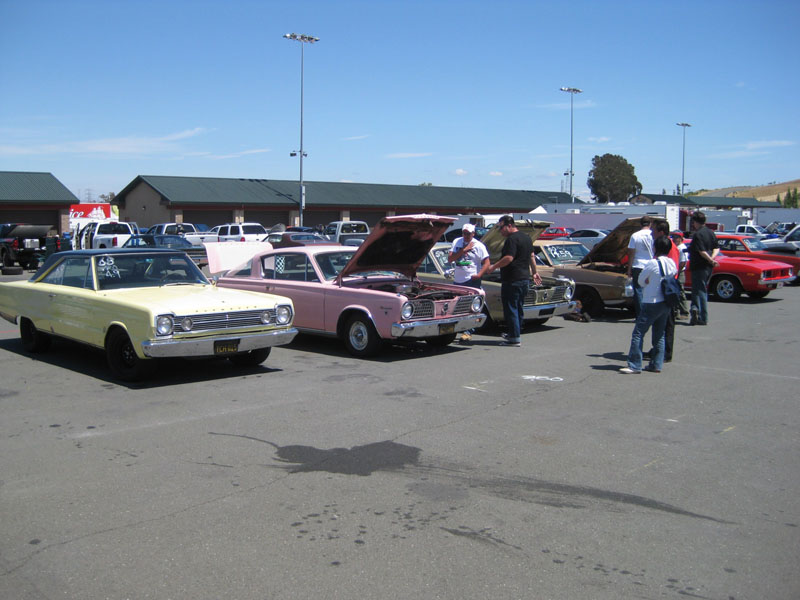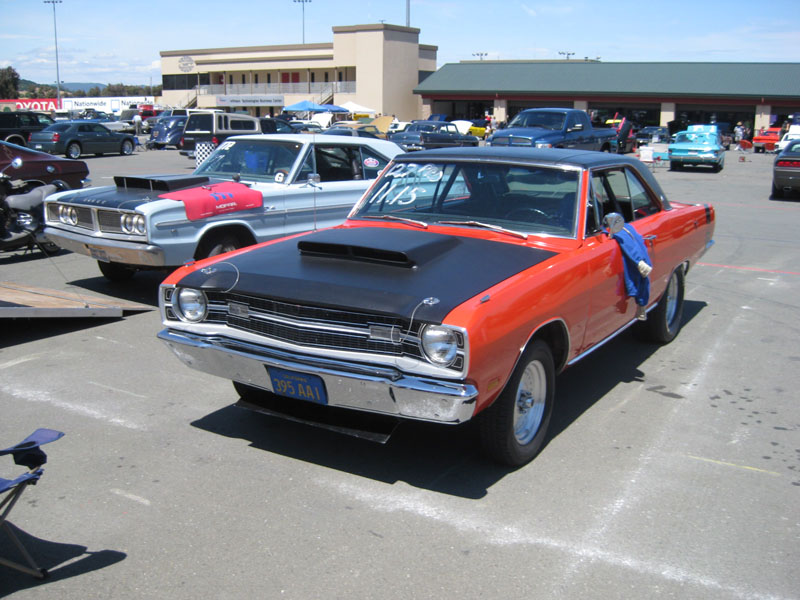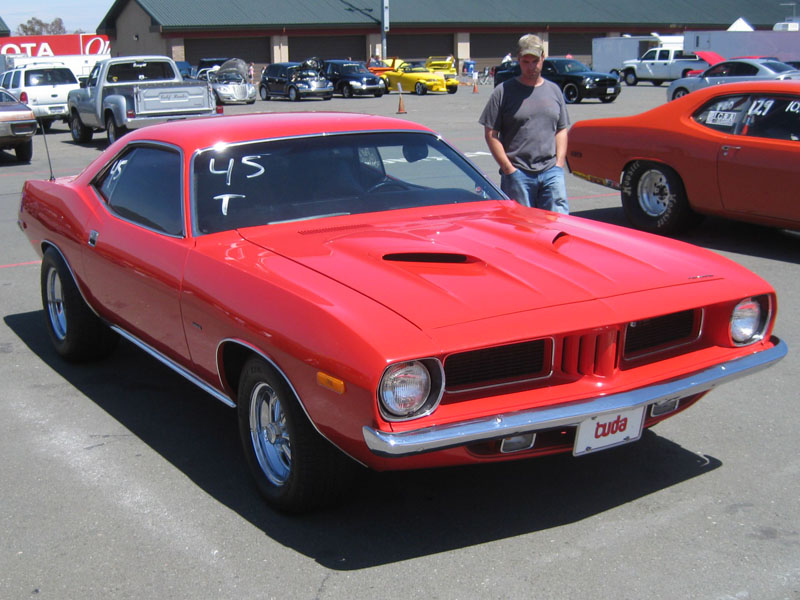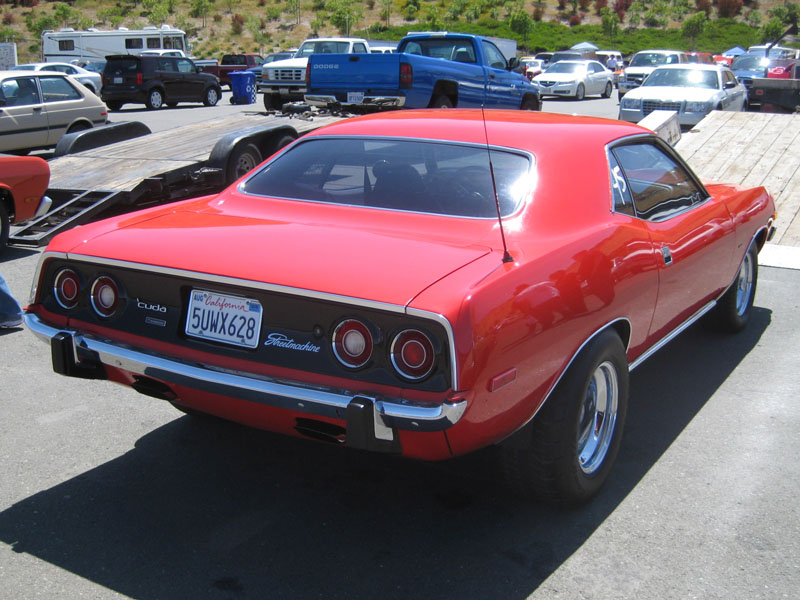 11 second slant six Valiant wagon!



This little Scamp was hanging the front wheels all day long!



Kyle's last run; he did really well bracket racing his four speed car, but this round he left a little early and red lighted.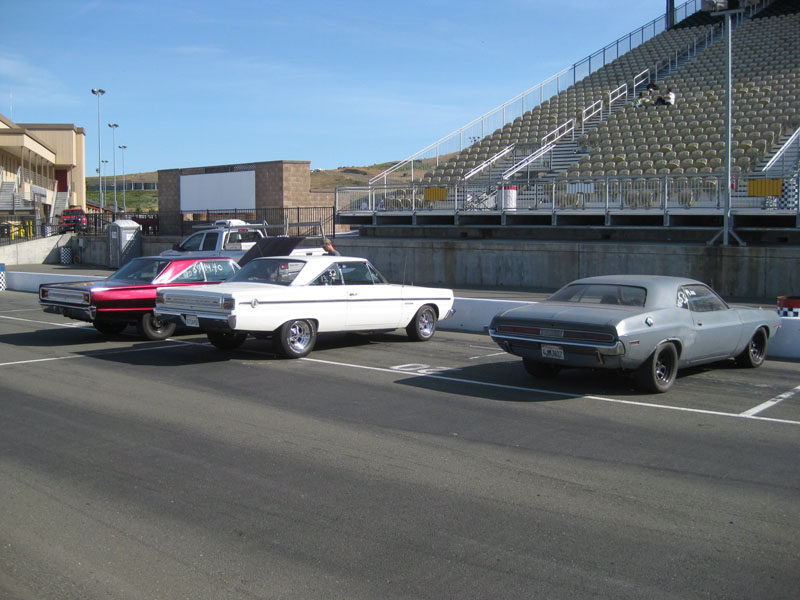 That was a full day of fun, can't wait for the show next year, and to get the Challenger out again!