Kyle's 1955 Chevy
Kyle bought his first house and moved on out to Tracy a month ago, and this weekend he brought his 1955 Chevy out and I was able to get a few decent pictures of this project.
This thing was a really rough, hacked up old drag car, and Kyle has made some progress on the car.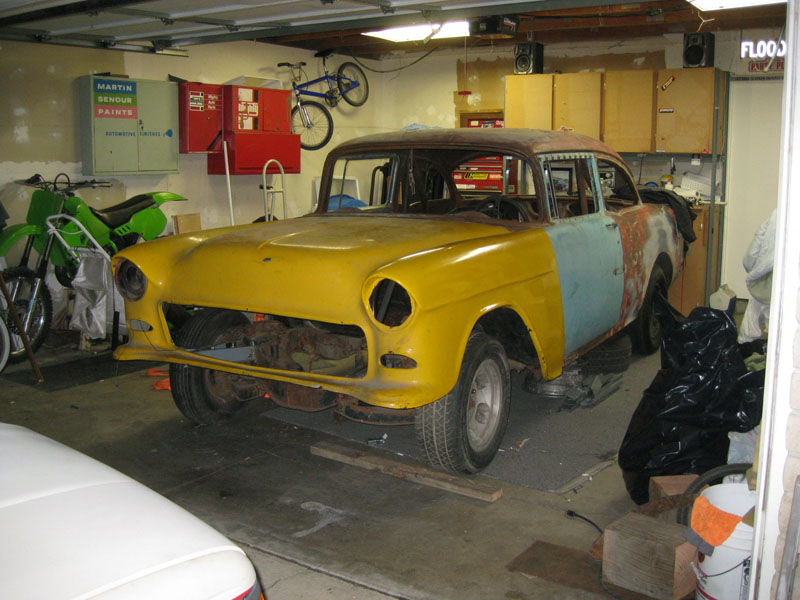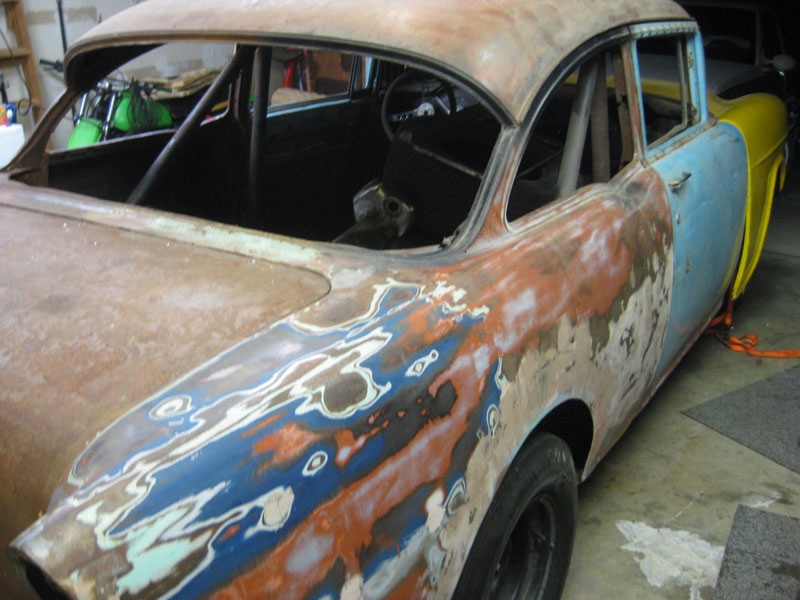 The fiberglass tilt front end. Kyle had to build a new pair of front frame horns, as one was missing and he needed something to mount the flip front end to.