It's a Runner! (again!)
Justin helped me finally get the truck going, but something just wasn't right. After a quick maiden voyage to Livermore, Pete diagnoses the problem as a miss and invites me over to fix the issue.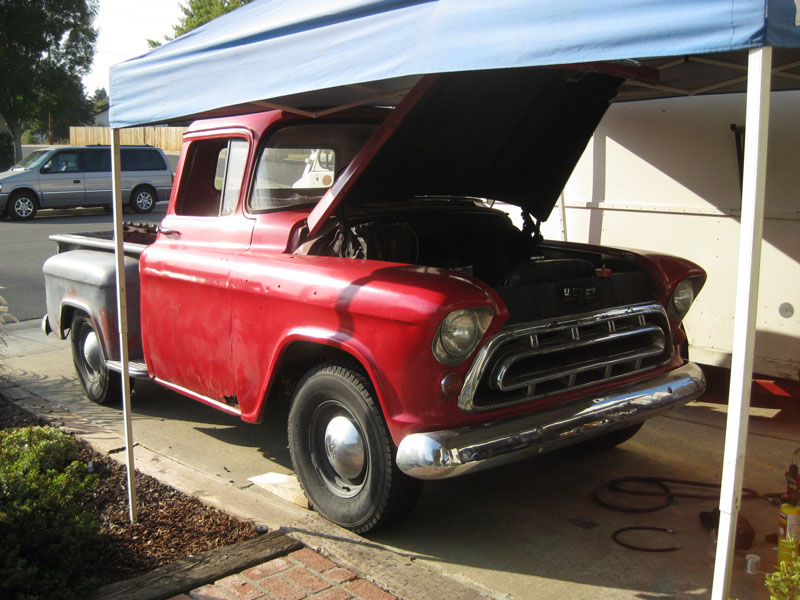 Here we are at Pete's place with the truck in the driveway. I think we just figured out which cylinder it was and remedied the situation. I learned a lot today. Thanks a ton Pete!!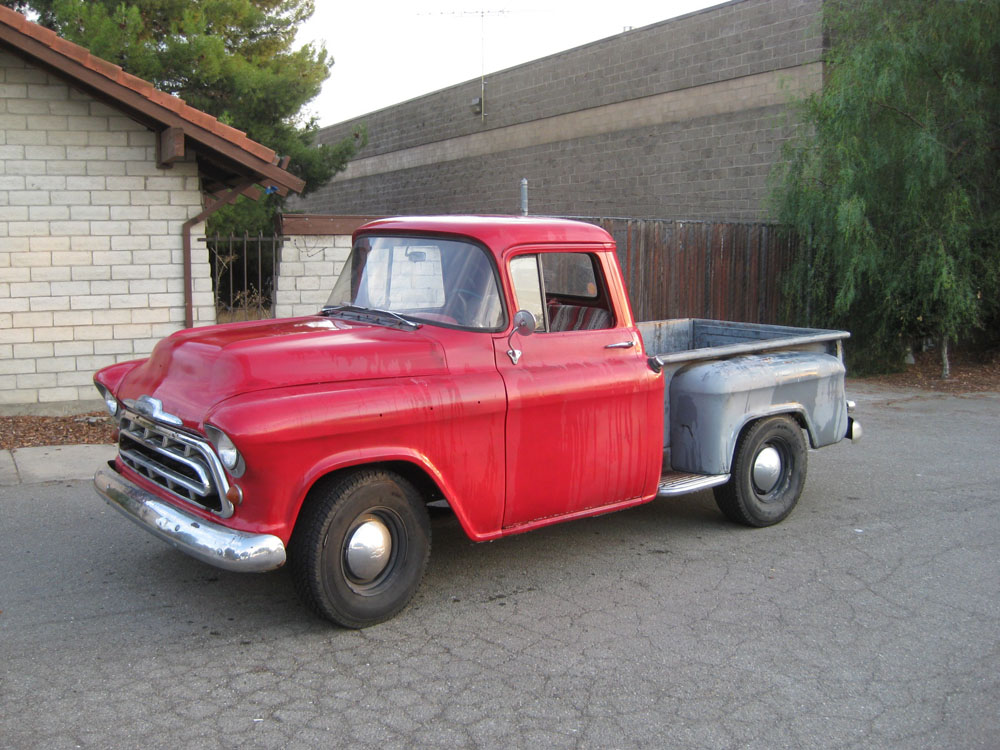 After leaving Pete's place, I drove the little truck down to the car wash and de-scunged the thing. The old engine had toppled over and there was a greasy oily mess in the bed of the truck.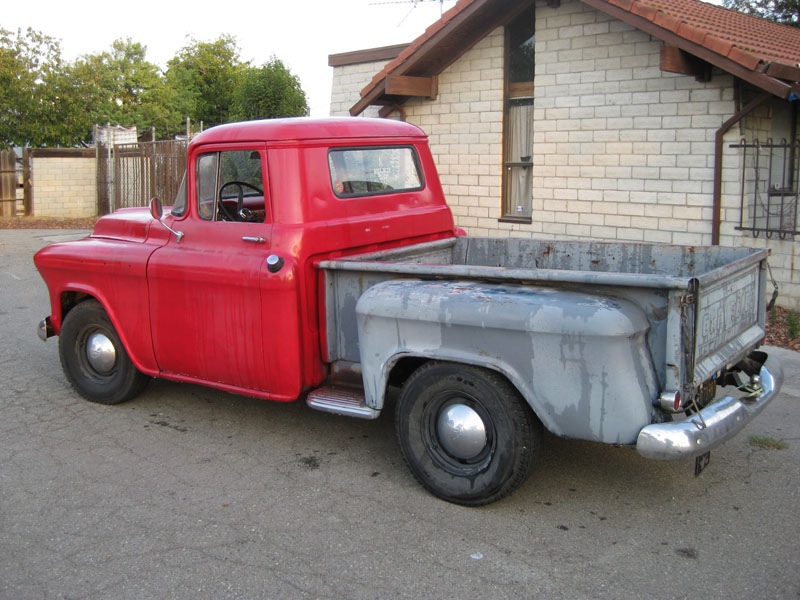 It's a work in progress, I swear!